20 Russian fighters against a British destroyer
20 Russian fighters against a British destroyer
"Go, we will sink you": 20 Russian fighters against a British destroyer – Video from the war episode in the Mediterranean
Broadcast by British correspondent from the destroyer – Russia-NATO episode and in BALTOPS 2021 
Article writer: Vassilis Kapoulas
Not one or two but 20 (!) Su-24 and Su-30 fighters took off in Moscow against the British HMS Defender Type 45 destroyer, according to a BBC reporter on board, recording the dramatic moments.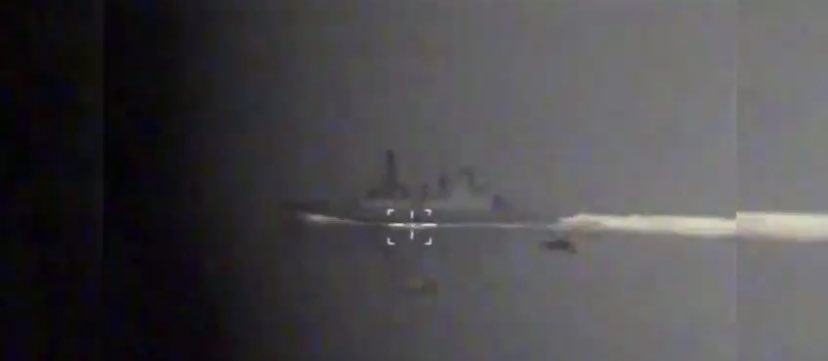 "Go away, we will sink you"
The video of the broadcast of the British journalist Jonathan Beale sounds warning shots with the Russian fighters launching virtual attacks against the destroyer while the Russians threatened to sink the HMS Defender
Read also
Unprecedented war in the Mediterranean: Russian Air Force launches OFAB-250 fire and bombs against a British destroyer!
The British journalist reveals that more than 20 fighter jets and two patrol boats took part in the Russian attack. According to WarNews, there was at least one submarine and several FSB Raptors in the area.
In fact, the Russian Raptor patrol boats carrying armed men of the FSB approached the British destroyer under 100 m (328ft).
It seems, however, that the British provocation against Russia was planned. The destroyer sailed from Odessa to southern Ukraine to head for Georgia. Thus, it passed through the territorial waters of the Crimea, which, however, Britain does not recognize as Russian territory.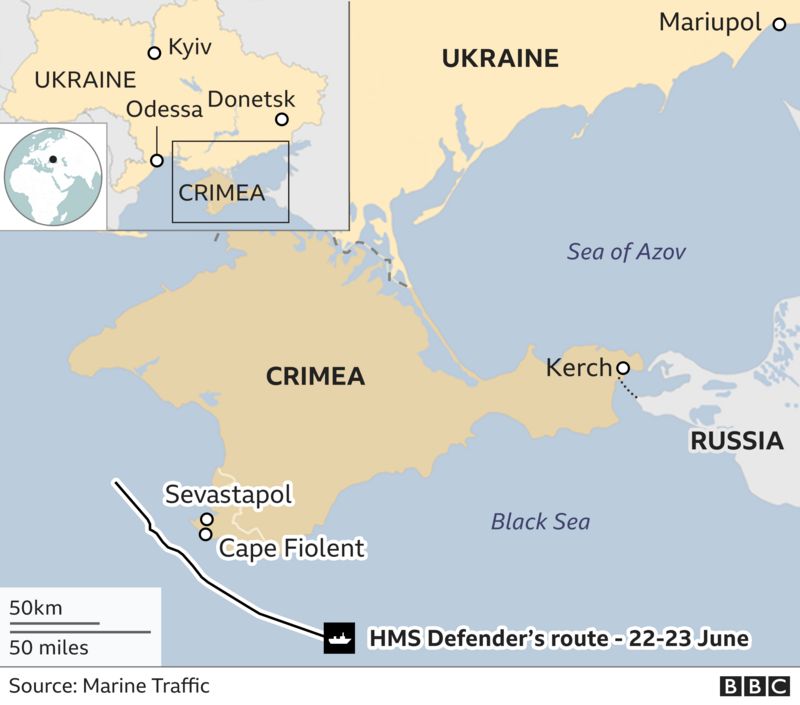 What the British correspondent Jonathan Beale broadcasts on the BBC
"I am on the ship in the Black Sea.
The crew went into battle as we approached the southern part of occupied Crimea. The weapon systems were activated.
This is a deliberate move against Russia. The HMS Defender is going to pass within 12 p.m. from the territorial waters of the Crimea.
The captain insisted that he was only looking for a safe passage through an internationally recognized naval corridor.
Two Russian Coast Guard vessels approached the Royal Navy warship and tried to force it to change course.
At one point, one of the Russian ships, probably the 22160 class "Pavel Derzhavin", approached it at 100 meters.
More and more hostile warnings were heard on the radio – including one saying "if you do not change course I will sink you" .
We heard some shots in the background, but it is believed that it was very out of range.
HMS Defender captain Vincent Owen said the ship had spotted more than 20 aircraft nearby. Commander Owen said his mission was certain but non-confrontational.
Russia says the incident happened shortly after noon local time (09:00 GMT) in the Black Sea near Cape Fiolent in southern Crimea.
Another Russia-NATO episode in BALTOPS 2021 
However, another incident occurred between Russia and NATO during the NATO exercise BALTOPS 2021 in the Baltic Sea.
Again a Russian Su-24 bomber made a virtual attack on a NATO ship.
Incidentally (?) The video was released today as you can see.
The Russian Su-24 bomber was equipped with Kh-25ML anti-ship missiles as it passed very close to the USS Roosevelt (DDG 80)
Watch video