Questioning the WEF narrative in the Netherlands
Questioning the WEF narrative in the Netherlands
Dutch Dairy Farmer Faces Having to Cull 95 Percent of His Cows
'I can't run a farm on 5 percent'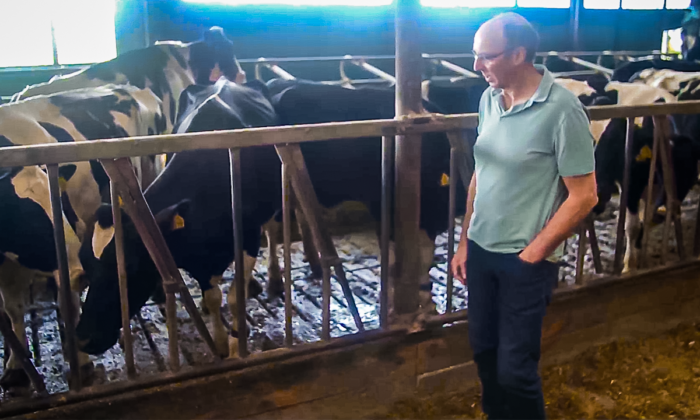 In the Netherlands, dairy farmer Martin Neppelenbroek is near the end of the line.
New environmental regulations will require him to slash his livestock numbers by 95 percent. He thinks he will have to sell his family farm.
"I can't run a farm on 5 percent. For me, it's over and done with," he said in a July 7 interview with The Epoch Times.
"In view of the regulations, I can't sell it to anybody. Nobody wants to buy it. [But] the government wants to buy it. And that's why they [have] those regulations, I think."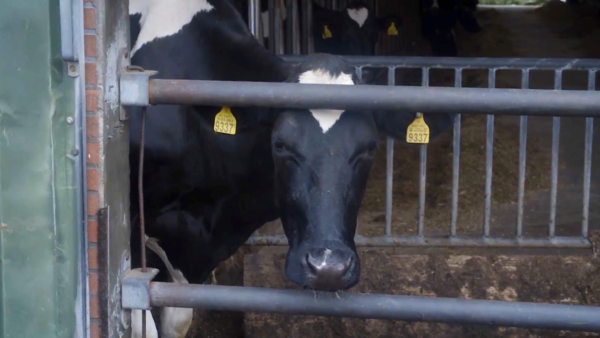 13 July, 2022
Neppelenbroek made the remarks while speaking with Roman Balmakov, host of "Facts Matter" on EpochTV, during Balmakov's recent trip to the Netherlands.
Neppelenbroek pointed out that not all farmers are required to get rid of so many of their cattle.
People living further from areas protected under Natura 2000, a European Union (EU) agreement for species and habitat preservation, can own more cattle.
That's because the Dutch government's regulations on nitrogen oxides and ammonia emissions are tied to sites' proximity to those protected areas.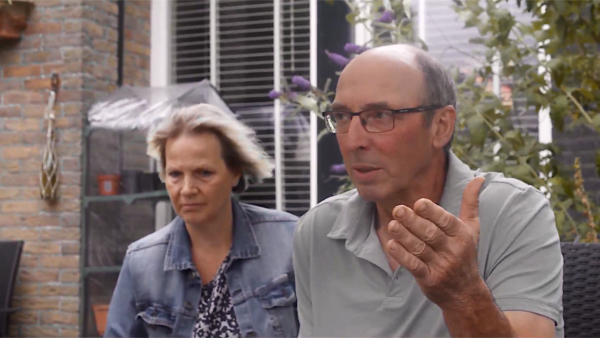 Farmers, truckers, and others across the Netherlands have led nationwide protests against that vision, partly spurred by a June 10 national and area-specific plan for curtailing nitrogen greenhouse gas emissions.
There's a sword of Damocles hanging over them: the possibility of compulsory seizure of property by the government.
NOS Nieuws reported that Christianne van der Wal, the country's minister of nature and nitrogen policy, has not ruled out expropriating land from uncooperative farmers.
According to a report from the U.S. Department of Agriculture's Foreign Agriculture Service, the Dutch government has said its approach means "there is not a future for all [Dutch] farmers."
For now, Neppelenbroek's 70-acre-plus property is home to roughly 130 milking cows. It's been in his family for half a century.
"I'm the second generation," he said, adding that many farms in the Netherlands have been in families for much longer.
The Netherlands punches well above its weight in agriculture. The small, coastal country is one of the world's top 10 food exporters.
"When you have not a lot of space, you have to use it as effectively as possible," Neppelenbroek said.
"It's a delta, and the climate is not too hot, not too cold. It's an ideal place to grow."
Cows, Neppelenbroek acknowledged, produce lots of ammonia through their bodily waste.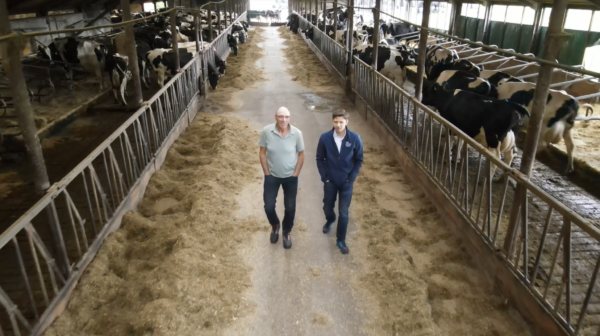 Yet, "you can't blame just one small group in your country for polluting the environment," he said, adding that farmers feel they're being overburdened
Closing Dutch farms will just necessitate food imports from elsewhere, he argued.
He noted that cow manure can benefit soil health—certainly more so than the synthetic fertilizers that would need to replace it.
Cows can also be fed leftovers that people won't eat: "They can get rid of a lot of stuff we can't use as humans and put it into high-quality food," he said.
Like many others in the Netherlands, he suspects the government wants to use the land that it takes to build housing.
Correction: This article has been updated
Jaap Hanekamp is skeptical of the received wisdom in science. He won't stop asking a simple question: "But, is this true?"
Authored by Nathan Worcester via The Epoch Times (emphasis ours),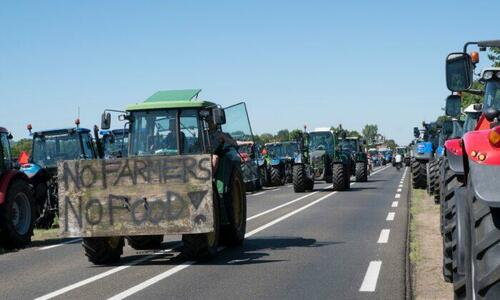 When it comes to the Dutch government's calculations of ammonia and nitrogen oxide deposition—the basis of climate mandates that would slash livestock numbers and put many farmers out of work—Hanekamp is especially critical of "the science."
He thinks it relies on vague definitions, excessive deference to expert judgment, and a narrow focus on costs rather than both costs and benefits.
"We now treat farmers as polluters, end of story, which is a very strange perspective," he said.
Hanekamp, an associate professor of chemistry at University College Roosevelt in the Netherlands, made the comments in an interview with Roman Balmakov, host of EpochTV's "Facts Matter."
A 2019 Dutch court decision that hindered the construction of livestock facilities triggered an earlier round of protests by farmers.
A Science article on the protests described some of the harms attributed to nitrogen emissions: "In 118 of 162 Dutch nature reserves, nitrogen deposits now exceed ecological risk thresholds by an average of 50 percent.
"In dunes, bogs, and heathlands, home to species adapted to a lack of nitrogen, plant diversity has decreased as nitrogen-loving grasses, shrubs, and trees move in."
"Nitrogen chemicals are nutrients—you need them for growing plants," Hanekamp said.
Hanekamp believes the government has focused on nitrogen almost to the exclusion of other factors that affect nature, such as the location of groundwater relative to the surface.
He also questions whether the ecosystem shifts prompted by greater nitrogen deposition can be properly defined as "damage."
"Is a change in biodiversity bad in itself, or is it just change?" he asked.
He pointed out that the Netherlands is far from pristine wilderness. Much of the land is artificial, reclaimed from the sea over recent centuries thanks to the ingenuity of man.
Hanekamp has scrutinized a term used in government ecological research: "nitrogen critical load."
Below its "critical load," a substance is not thought to pose a significant environmental threat.
In a recent paper, Hanekamp and coauthor William Briggs described some problems with the evidence used to define nitrogen critical loads in the Netherlands.
For one thing, they do not believe the definitions of nitrogen critical loads are sufficiently precise. In addition, they think there have not been enough large-scale, long-term studies on nitrogen deposition.
Hanekamp stressed that models can be useful—taking 100,000 measurements across the country wouldn't exactly be easy or cheap.
Yet modeling uncertainty makes it challenging to translate activity on a particular farm to exact patterns of nitrogen flow.
That hasn't stopped the Dutch nitrogen minister from unveiling detailed, area-specific nitrogen reduction targets in June of this year.
The release was the impetus for the latest round of protests by farmers.
One dairy farmer interviewed by The Epoch Times would have to cut his livestock numbers by 95 percent—so much that he expects he will need to shut down.
Read more here…
Infrared satellite imagery designed to measure moisture levels and the health of farmlands suggests that staple crops such as wheat are in poor condition and in sharp decline among major exporters including the Ukraine, the US and India.  Two countries do have bumper crops so far though; namely Russia and China.  
It is hard to say which governments and institutions monitor this data, but a few months ago a multitude of political leaders and global banks issued simultaneous warnings of a "global food shortage" and an impending crisis.  Such institutions included the IMF, World Bank, the BIS and even the White House.  So far, a perfect storm of stagflation, supply chain disruptions and poor weather conditions have combined to disrupt food production around the world. 
Price inflation due to central bank stimulus measures has been enough to do incredible damage to the many national economies, but a single bad year for crops on top of this could spell disaster.  
Russia and China, on the other hand, are enjoying a strategic advantage.  As we entered spring of this year, the mainstream media heralded the end of the Russian economy and the swift collapse of their war efforts in Ukraine.  Today, Russia is selling more oil and exporting more commodities than ever before, and both Russia and China now have the most healthy staple crops in the world.  It's almost as if the public in the west has been deliberately misled about our economic strength.   
Sadly, many people in the west have forgotten the importance of commodities, industry and energy in terms of geopolitical leverage.  Without dominance of these three arenas there is no chance for a nation or group of nations to dictate terms to a country that has such advantages.  Economic warfare is about independent production and adaptability; these are two things the US and Europe do not have right now.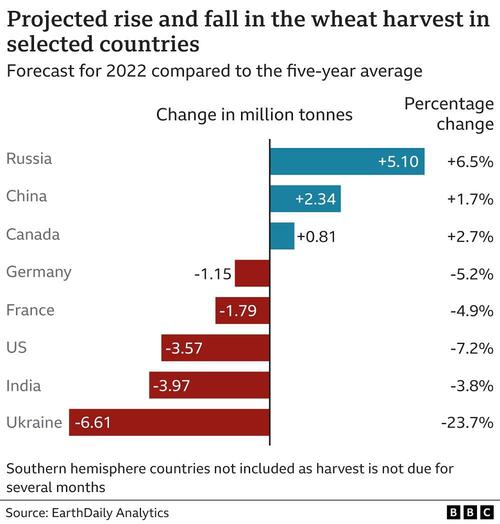 With declines in crop exports, food prices will rise even further this year and there is also the possibility that Russia could cut off the EU and other nations from access to their agricultural market.  Though the Kremlin says this will not happen, given the right trigger event it remains a legitimate threat.  Already this month Europe is on the edge of an economic cliff as they wait to see if the Russian "maintenance shutdown" of the Nord Stream 1 pipeline is actually temporary, or the beginning of a full bore energy crisis that will last for years.          
In other words, the temptation for the eastern nations to use food as a weapon against NATO countries will be just as high on their list as oil and gas.  With food and energy stability in doubt there is also a considerable danger of civil unrest.  Third world nations are likely to see the worst of the shortages, but price inflation in necessities is here to stay for first world countries as well.  And along with that comes all the associated economic problems, including rising crime, rising unemployment and rising poverty. 
POST MILLENNIAL'S KATIE DAVISCOURT INTERVIEWS DUTCH FARMERS AS THE NATIONWIDE PROTEST CONTINUES IN THE NETHERLANDS.
'It's terrible, please wake up!'
'We stand united with farmers. They want to disown the farmers from their property.