"Absolutely An Open Border Situation" on US-Mexico border
"Absolutely An Open Border Situation" on US-Mexico border
"Absolutely An Open Border Situation": Sen. Lankford Gives Firsthand Account Of Border Crisis
27 March, 2021
Oklahoma Sen. James Lankford (R) has given a firsthand account of the chaos at the US-Mexico border – joining Texas GOP Sens. Ted Cruz and John Cornyn for a tour of the situation after visiting a migrant detention facility and a processing location.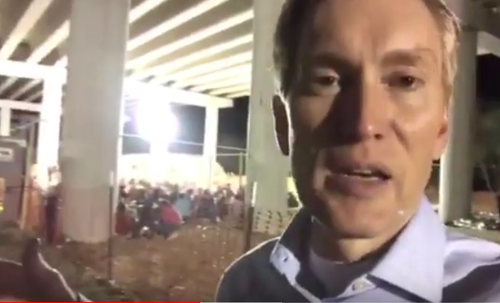 In a Thursday Facebook post, Lankford said he watched "hundreds of people being allowed in tonight."
"No criminal background check from their home country, no COVID testing, no verification that the child you are traveling with is related. If a 25 year old male claims to be 17, he is allowed into the country as an unaccompanied minor."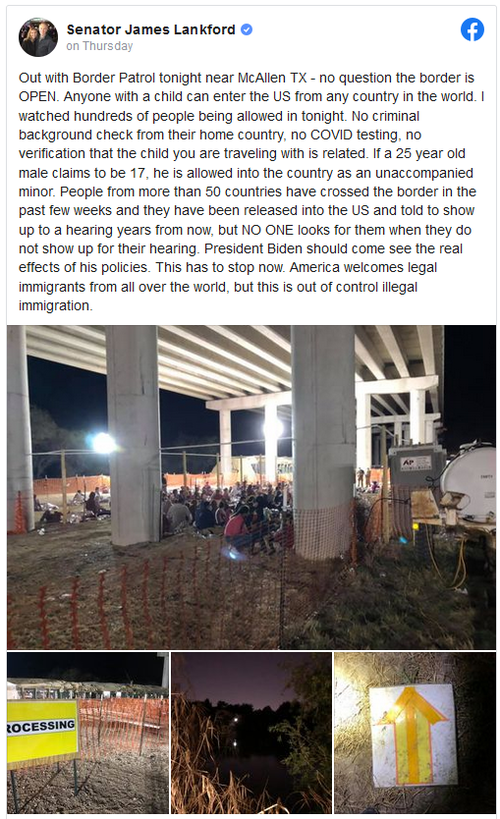 "This is absolutely an open-border situation," Lankford said in more videos posted to his YouTube channel:
Why are US Senators doing the job of the mainstream press?
Ted Cruz BREAKS INTERNET With Video From Southern Border
Cruz says there's no social distancing in 'Biden cages,' calls border surge 'man-made' crisis
CORRECTION: Washington Post 'Updates' Headline That Claimed 'There's No Migrant Surge'