ANOTHER CHINA BALLOON DOWNED IN ALASKA
ANOTHER CHINA BALLOON DOWNED IN ALASKA
The Federal Aviation Administration has issued a Notice to Air Missions (NOTAM) near Prudhoe Bay, Alaska, closing air space for a "National Security Air mission."  That's what they did off South Carolina before shooting down the first China Balloon!
A U.S. Air Force C-130 refueling tanker has been on-station for about the past thirty minutes and remains in the area, as seen from the radar image below: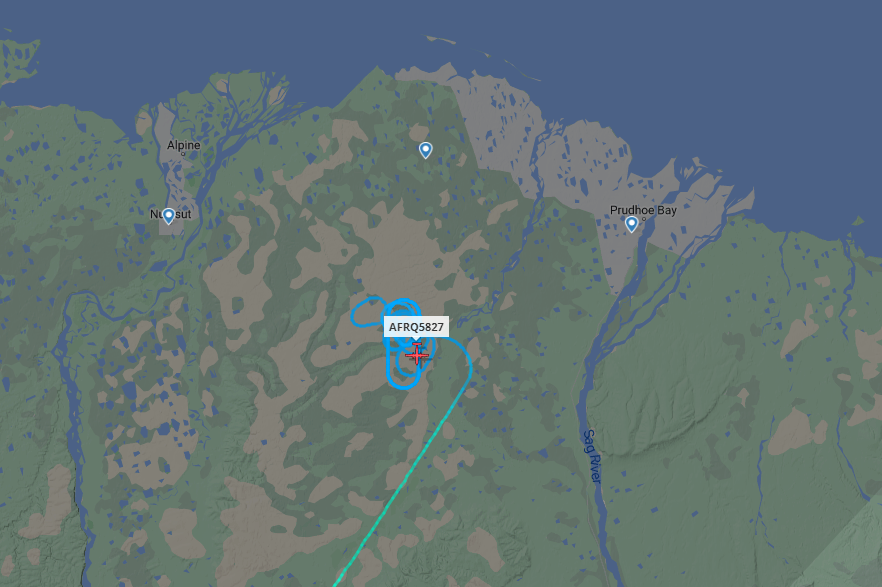 The full Notice from the FAA is screen-shot below:
UPDATE 3:07 PM EST —
The U.S. has downed an unidentified object over Alaska at the order of President Biden. It's not confirmed if the object was a balloon but it was traveling at an altitude that made it a potential threat to aircraft.
UPDATE 3:11 EST —
AFRQ52827 remains on site. Marine recovery is unlikely due to ice and weather conditions. Far harder operation than the one we saw last week off SC.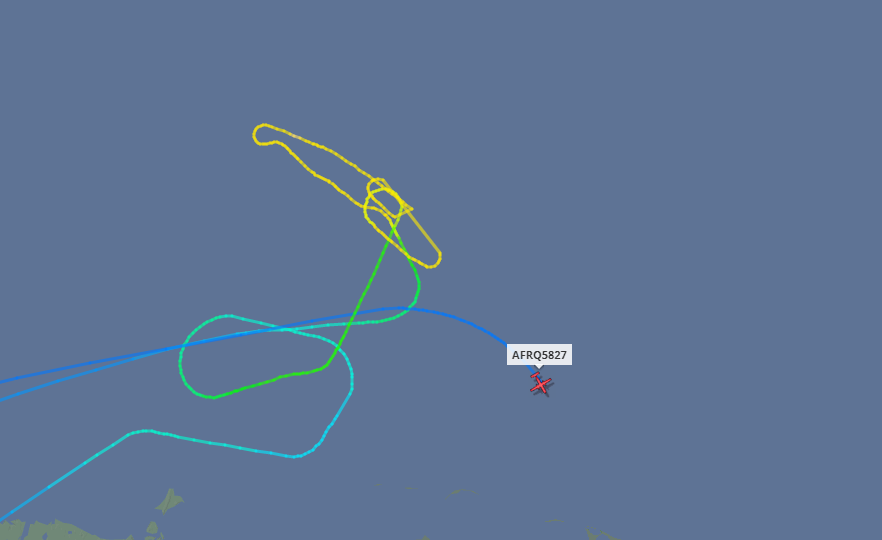 Alaska National Guard, FBI, participated.
The object shot down was about the size of a small car.  Not similar in size or shape to surveillance balloon.
The object shot down over Alaska did not appear to be "self-moving and was at the mercy of the wind" 
The US aircraft involved in the shoot down was an F-22 fighter jet which fired an A-9X "Sidewinder" missile.
LOCAL WARNING RADAR SITES
The image below shows the location of US Warning Radar sites in that area; they are significant: FPS-117 long range and FPS-124 short range radars.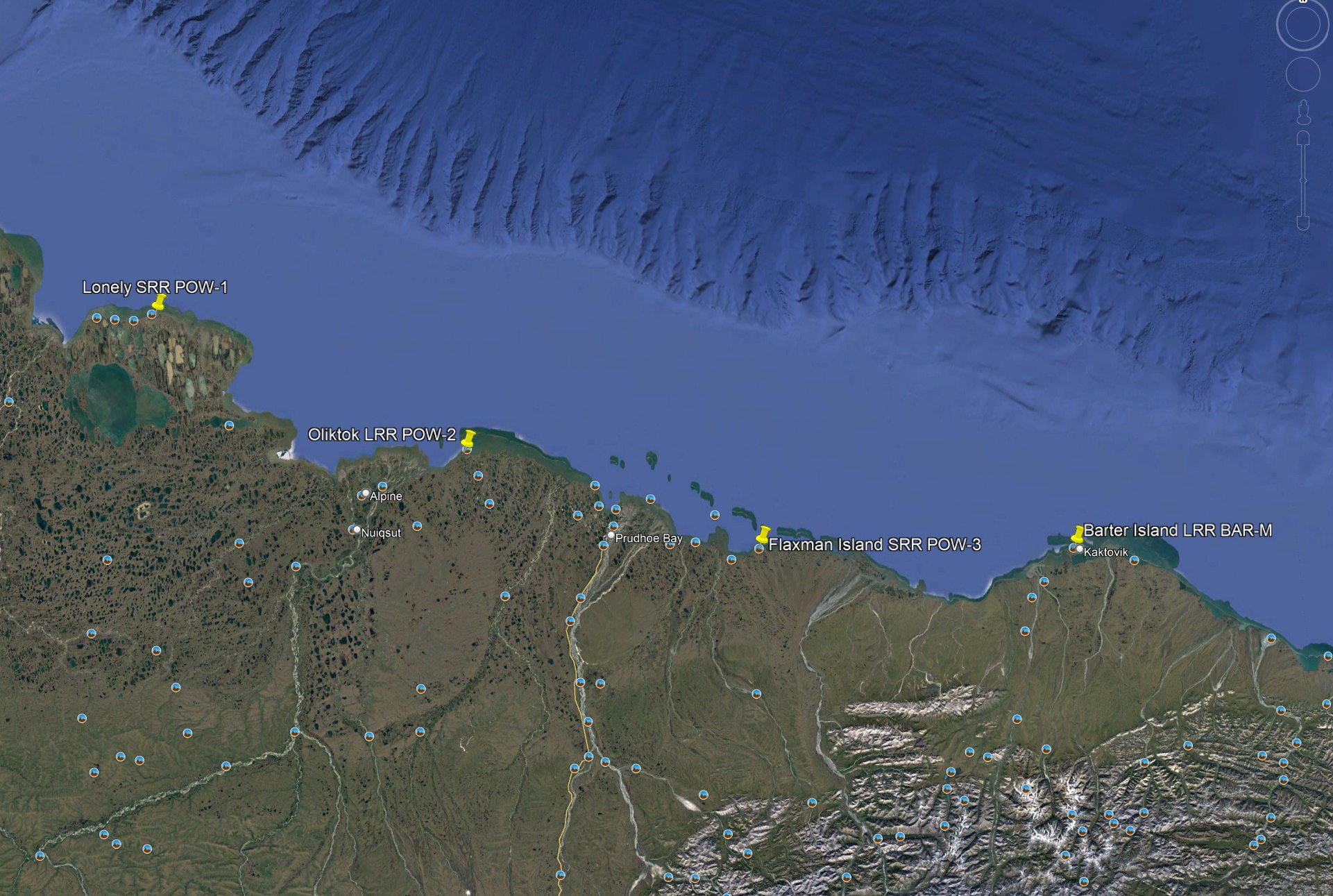 Here is a description for those radar sites: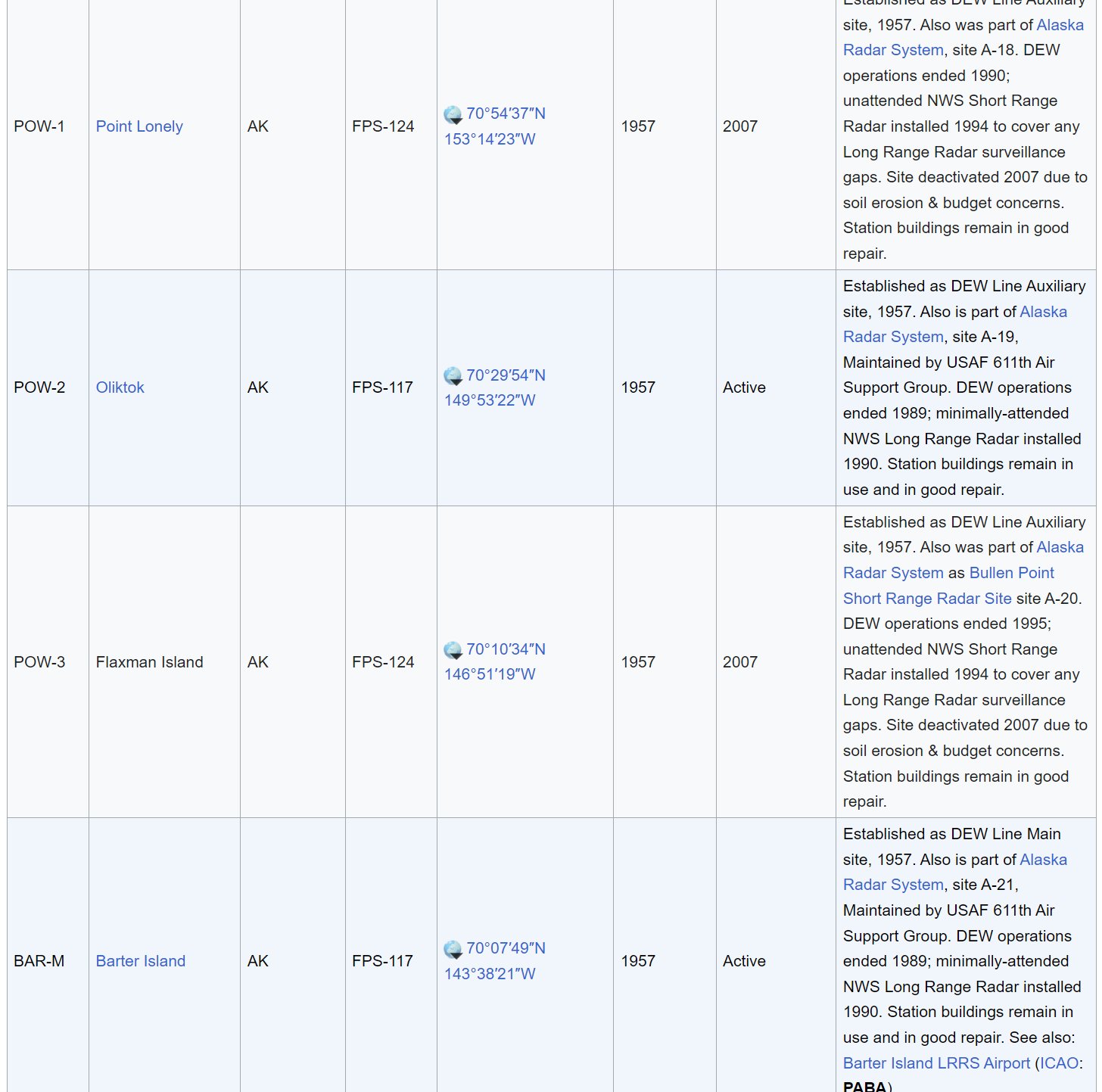 UPDATE 4:13 PM EST —
COVERT INTEL — URGENT
Based on the location of the radar stations which tracked the inbound "object" and now, with direct verbal information from former colleagues in the Intelligence Community, I can report to you that the "object" was approaching . . . . The Alaska Pipeline.
Gee, I wonder why anyone might be interested in our major oil pipeline.  HMMMMMMM. Perhaps because of what happened to the Nord Stream Pipeline ???????
Things are getting very ugly . . . . fast.
MORE:
I IMPLORE YOU: Get "prepped."
Make certain you have: 
Emergency Food – Dried Pasta, Bagged Beans, Bags or buckets of rice, Jarred sauces, Salt, Pepper, Ketchup, Mustard, Mayonnaise, SUGAR, CANNED foods like Tuna, chicken, beef.  Canned Soups. Canned Vegetables. These things last a LONG time without refrigeration.
Emergency Water
Emergency supplies of medicines that you take every day TO LIVE, but also have pain relievers like Aspirin, Tylenol, Advil (Motrin), Naproxen Sodium (Aleve).  Have heartburn stuff like TUMS, PEPCID, Mylanta, etc., cough medicines like Robitussin, a thermometer to check for fevers, bandages for wounds (4″x4″ gauze x200 and Rolls of "Cling" gauze to wrap wounds.
Extra cash money in the house if/when Banks/ATMS/Credit Cards go offline
A way to generate electric to keep your refrigerator working (Generator or solar)  Fuel for generator –  DO NOT RUN GENERATOR INDOORS BECAUSE CARBON MONOXIDE DEATH.
A way to generate heat for your home; Wood for fireplace or wood burning stove.  Kerosene heaters with extra fuel.
Heavy wool blankets to keep warm.
FLASHLIGHTS and lots of spare batteries for them
Portable radio for news and information with SPARE BATTERIES for it.
This is the absolute minimum to have any hope at all of surviving.  Do what you can.  Better to have it and NOT need it, than to NEED IT and NOT HAVE IT.