Automakers to temporarily close factories as global shortage of computer chips gets worse
Automakers to temporarily close factories as global shortage of computer chips gets worse
The global shortage of computer chips is getting worse, forcing automakers to temporarily close factories including those that build popular pickup trucks
DETROIT — The global shortage of computer chips is getting worse, forcing automakers to temporarily close factories including those that build popular pickup trucks.
General Motors announced Thursday that it would pause production at eight of its 15 North American assembly plants during the next two weeks, including two that make the company's top-selling Chevrolet Silverado pickup.
Ford will stop making pickups at its Kansas City Assembly Plant for the next two weeks. Shifts will be cut at two more truck plants in Dearborn, Michigan, and Louisville, Kentucky.
The cuts will compound an already short supply of cars, trucks and SUVs on dealer lots nationwide that have pushed prices to record levels. Automakers reported that U.S. dealers had just under a million new vehicles on their lots in August, 72% lower than the 3.58 million in August of 2019.
"It now appears to be accelerating in the wrong direction," said Jeff Schuster, president of global vehicle forecasting for LMC Automotive, a consulting firm.
"Now the prospects for new sales for the rest of the year continue to dim with the reality that tight inventory will last well into 2022," said Kevin Roberts, director of industry insights for Cargurus.com.
Demand for trucks, SUVs and other autos is strong, but buyers are growing frustrated due to lack of inventory and high prices. U.S. light vehicle sales fell nearly 18% in August compared with a year ago, while the average vehicle sale price hit over $41,000, a record, according to J.D. Power.
Sales of Ford's F-Series trucks fell nearly 23% for the month.
The August sales dip and inventory shortages prompted Schuster to cut his U.S. sales forecast for the year to 15.7 million. Until the pandemic hit, sales had been running around 17 million per year.
Consumers who need a new vehicle don't have many choices with dealer supplies so short, Schuster said. Some have left the market because they can't find anything that meets their needs. For others, "pricing is through the roof, so they can't afford it and aren't willing to spend what it's going to cost to get that vehicle."
GM is shutting down pickup truck plants in Fort Wayne, Indiana, and Silao, Mexico, for a week starting Monday. A plant in Wentzville, Missouri, that builds midsize pickups and big vans will close for two weeks. Other plants that make small and midsize SUVs will be idled for two weeks or longer.
"These recent scheduling adjustments are being driven by the continued parts shortages caused by semiconductor supply constraints from international markets experiencing COVID-19-related restrictions," GM said in a statement.
The GM and Ford cuts come on top of temporary plant closures announced previously by Toyota, Nissan and Stellantis, formerly Fiat Chrysler.
Stellantis shut down its Ram truck assembly plant in Sterling Heights, Michigan, this week due to the chip shortage. The company's Belvidere, Illinois, small-SUV plant and a minivan plant in Windsor, Ontario, are down for two weeks.
Toyota said it would slash production by at least 40% in Japan and North America for the next two months, cutting production by 360,000 vehicles worldwide in September alone.
Nissan, which announced in mid-August that chip shortages would force it to close its huge factory in Smyrna, Tennessee, for two weeks until Aug. 30, now says the closure will last four weeks, until Sept. 13.
There is a little good news. Ford said its overall production rose to nearly 80% from July to August, although it's not clear how long that would last.
Toyota says it will slash global production for September by 40 per cent from its previous plan, becoming the last major automaker to cut output due to a global chip crunch, but it maintained its annual sales and production targets.
Key points:
Toyota said the September cuts will affect 14 factories in Japan and overseas plants

About 140,000 vehicle cuts will be made at Japanese plants, with the rest in the United States, China, Europe and Asia

Carmakers worldwide have been slashing production due to the months-long chip shortage
Toyota's success in navigating the chip shortage better than rivals has come down to its larger stockpile of chips under a business continuity plan adopted after the 2011 earthquake and the Fukushima nuclear disaster.
The world's largest automaker by sales volumes reiterated its global production target of 9.3 million vehicles for the year ending in March, as well as its plan to sell 8.7 million cars in the period.
"The 9.3 million global production plan takes into account certain risks," executive Kazunari Kumakura told reporters.
"We want to achieve the numbers."
Toyota said the September cuts included 14 factories in Japan and overseas plants, and that the company would reduce its planned global production that month by around 360,000 vehicles.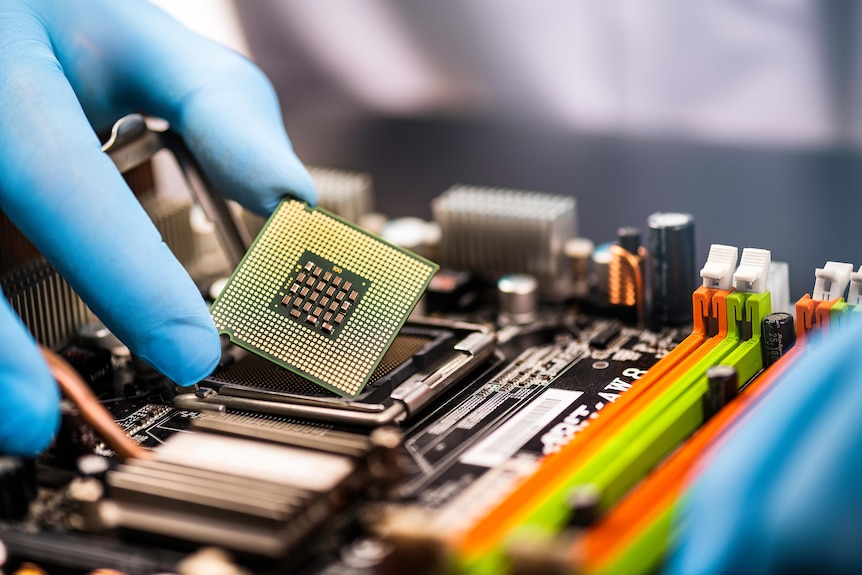 Of these, 140,000 will be at Japanese plants, with the rest in the United States, China, Europe and other Asian countries.
Carmakers worldwide have been cutting production due to the months-long chip shortage, but a resurgence in COVID-19 cases in Japan, Philippines, Thailand, Vietnam and Malaysia — home to auto factories and chip plants — have led to stricter curbs and compounded the crisis.
Germany's Volkswagen said it also may need to cut production further and that it expected the supply of chips in the third quarter to be "very volatile and tight".
Ford Motors said would temporarily shut its Kansas City assembly plant that builds its best-selling F-150 pickup truck due to a semiconductor-related part shortage as a result of rising cases in Malaysia.
Earlier this month, Toyota had flagged an unpredictable business environment due to fresh COVID-19 cases in emerging economies, the semiconductor shortage and soaring material prices.
Toyota shares closed down 4.4 per cent in their biggest daily drop since December 2018, pulling the benchmark Nikkei average to a seven-month low.
The carmaker had already halted assembly lines at some Japanese factories between late July and early August, including its Tahara plant, due to a surge in infections in Vietnam which had constrained the supply of parts, the Nikkei reported earlier.
A person familiar with the matter told Reuters this month that Toyota had also suspended production at one assembly line in Guangzhou, China, which it operates with its Chinese joint-venture partner Guangzhou Automobile Group.
In Thailand too, Toyota suspended production last month at three factories due to a pandemic-related parts shortage
There may be some important information here