Before he was Beijing Joe Biden was Moscow Joe
Before he was Beijing Joe Biden was Moscow Joe
It seems Uncle ("Beijing") Joe has form,
I came across this little gem today from Whatdoesitmean.com
This transcript then shows Security Council Members examining a highly-classified "Of Special Importance" document prepared by the Federal Security Service (FSB)—the very limited portions of which permitted to be openly discussed among various ministries is the very definition of a "Honey Trapping" counterintelligence spying operation—and sees this document revealing that a female FSB officer employed "bait-decoy" [Russian word: приманивать] tactics to entice a willing Ukrainian operative to purchase a classified ОВ [Russian word Особой важности] (equivalent to US classification "Top Secret") video recording from the archive of the now defunct Committee for State Security (KGB) showing then US Senator Joe Biden urinating on a prostitute while in a state of drunkenness at a Moscow hotel when he visited the Soviet Union in 1979.
Whilst I did not find any confirmation of this incident I did find this, from 2008
Shocking revelations about Biden in Soviet-era documents
9 October, 2008
If  John McCain had done something like this, it would be front page news and doom his candidacy:
From Hot Air:
According to internal Soviet Union documents from the SALT-2 negotiations in 1979, Joe Biden effectively told Soviet negotiators not to worry about American rhetoric about human-rights concerns.  In fact, Biden also told the Soviets that the Senate didn't really care about European security, but only in giving the appearance of caring about it.  Vladimir Bukovsky and Pavel Stroilov parse the dispatch from the deputy head of the International Department of the Communist Party of the Soviet Union for Front Page Magazine.


The quote is absolutely devastating. From the Frontpage article linked above:
The delegation did not officially raise the issue of human rights during the negotiations. Biden said they did not want 'to spoil the atmosphere with problems which are bound to cause distrust in our relations.' However, during the breaks between the sessions the senators passed to us several letters concerning these or those 'refuseniks'. …

Unofficially, Biden and [Senator Richard] Lugar said that, in the end of the day, they were not so much concerned with having a problem of this or that citizen solved as with showing to the American public that they do care for 'human rights'. They must prove to their voters that they are 'effective in fulfilling their wishes'. In other words, the collocutors directly admitted that what is happening is a kind of a show, that they absolutely do not care for the fate of most so-called dissidents.

In the same conversation, Biden asked us to ensure that senators' appeals on those issues are not left unanswered – even if we just reply that the letter is received but we cannot do anything.

At a time when Democrats were insisting that Human Rights be a primary issue in the Salt II negotiations, Biden throws the dissidents and refuseniks under the bus, not to mention downplaying our security relationship with Europe – almost inviting the Soviets to invade.
And as Ed Morrissey points out:
If Biden sold out the refuseniks while he and his party screeched about their plight, then he has already demonstrated a lack of resolve and character for higher office. Biden needs to explain himself.


Biden will only have to explain himself if the media picks up the story. What do you think the chances of that happening are?

JOE

BIDEN IN SOVIET UNION 1979 ARCHIVAL VIDEO FOOTAGE
17 January, 2021
Archival stock footage video clip digitized from film tape of Joe Biden in the Soviet Union. Joe Biden during an interview with Soviet TV in Moscow, 1979.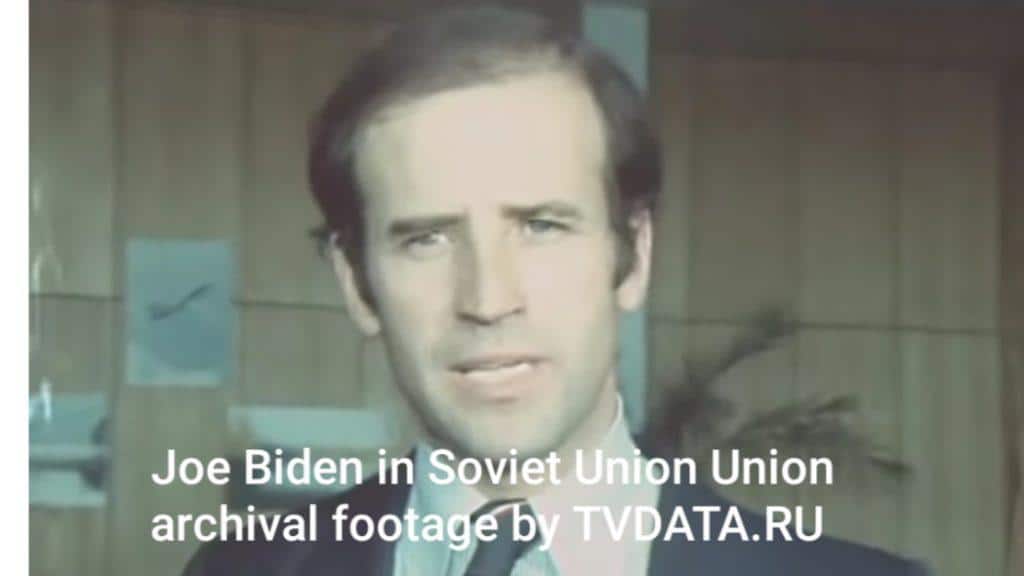 High Definition stock footage of Joe Biden visiting Soviet Union in 1979.

A news story about the visit of a group of US senators to the USSR, headed by Joe Biden, Chairman of the Subcommittee on Europe of the Senate Foreign Relations Commission. Interview with Joe Biden. Strategic Arms Limitation Talks (SALT) are bilateral negotiations between the USSR and the United States on arms control. During this Joe Biden visit to the USSR, he had two rounds of talks, and politicians signed two agreements: SALT-I (1972) and SALT-II (1979).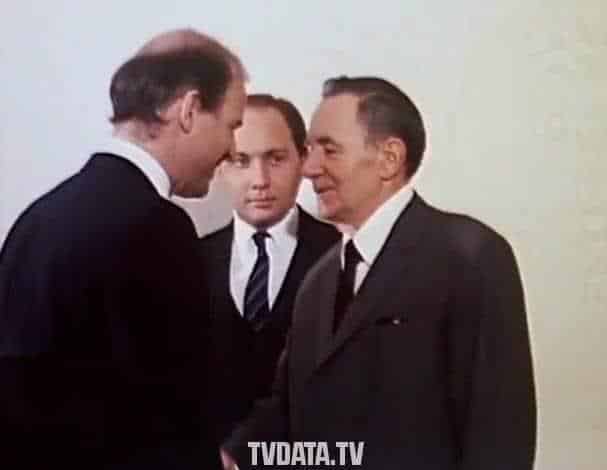 JOE BIDEN IN SOVIET UNION VIDEO
In 1972 Joe Biden became a U.S. senator. A year later, in 1973, he visited the USSR. Besides, he returned on a formal visit again in August 1979. This time he went to Leningrad, and the aim was to persuade fellow American Senators to support the strategic arms cutback between the USSR and United States.
Joe Biden met with Brezhnev, Kosygin, Gromyko, Lebed. He has been in politics for an exceptionally long time. He became a senator on the eve of his thirtieth birthday. Biden visited the USSR several times and came to Russia. 
Never mind this…
(CNN)Joe Biden released a statement Friday denying a former aide's claims he sexually assaulted her 27 years ago, saying of Tara Reade's allegation: "This never happened."
Friday's statement is the first detailed response from Biden to Reade's allegation and comes as pressure built on the presumptive Democratic nominee to personally address the matter.
"While the details of these allegations of sexual harassment and sexual assault are complicated, two things are not complicated. One is that women deserve to be treated with dignity and respect, and when they step forward they should be heard, not silenced. The second is that their stories should be subject to appropriate inquiry and scrutiny," the former vice president and presumptive Democratic 2020 nominee said in the statement.