Big Pharma Allies Unite to Silence Covid Vaccine Critics on Social Media
Big Pharma Allies Unite to Silence Covid Vaccine Critics on Social Media
I think that they are upping the ante everywhere because they may be losing the public
relations war.
Today on TruNews, Edward Szall and the team share with the audience the accusation by President Joe Biden that those individuals who choose to remain unvaccinated are killing people.
The US administration endorses the finding of the UK's Center for Countering Hate, targeting twelve individuals at the Disinformation Dozen, that should be banned from all media platforms.
Rick makes a challenge to the Marxist Left to meet at Gettysburg for a 'serious face to face talk' about the pandemic and vaccines. Rick also has a message for pastors and Christian leaders who choose to remain silent, hiding in fear waiting for the rapture to appear.
Rick Wiles, Edward Szall, Lauren Witzke, Doc Burkhart, Kerry Kinsey. Airdate (7/16/21)
To read their report GO HERE
From one of the main sources of REAL disinformation, the Guardian
CCDH finds 'disinformation dozen' have combined following of 59 million people across multiple social media platforms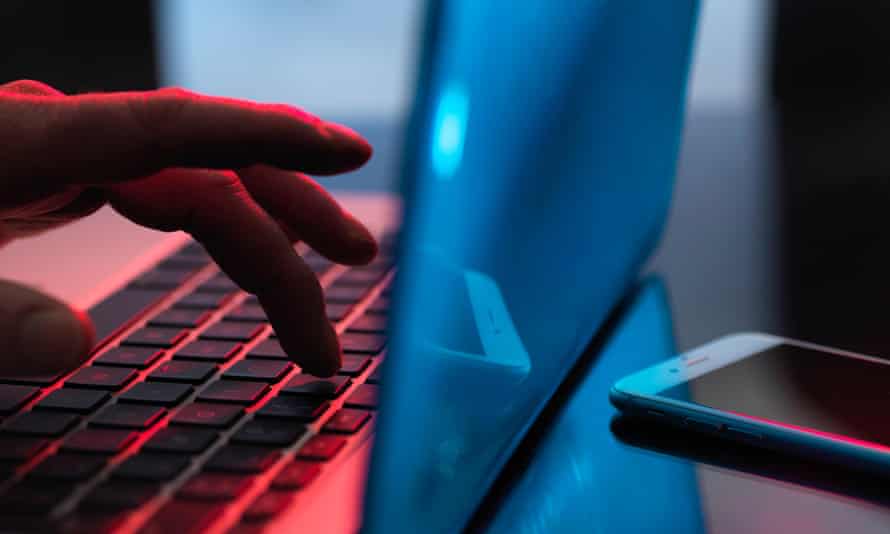 The vast majority of Covid-19 anti-vaccine misinformation and conspiracy theories originated from just 12 people, a report by the Center for Countering Digital Hate (CCDH) cited by the White House this week found.
CCDH, a UK/US non-profit and non-governmental organization, found in March that these 12 online personalities they dubbed the "disinformation dozen" have a combined following of 59 million people across multiple social media platforms, with Facebook having the largest impact. CCDH analyzed 812,000 Facebook posts and tweets and found 65% came from the disinformation dozen. Vivek Murthy, US surgeon general, and Joe Biden focused on misinformation around vaccines this week as a driving force of the virus spreading.
On Facebook alone, the dozen are responsible for 73% of all anti-vaccine content, though the vaccines have been deemed safe and effective by the US government and its regulatory agencies. And 95% of the Covid misinformation reported on these platforms were not removed.
Among the dozen are physicians that have embraced pseudoscience, a bodybuilder, a wellness blogger, a religious zealot, and, most notably Robert F Kennedy Jr, the nephew of John F Kennedy who has also linked vaccines to autism and 5G broadband cellular networks to the coronavirus pandemic.
Kennedy was since removed from Instagram, which Facebook owns, but not from Facebook itself.
"Facebook, Google and Twitter have put policies into place to prevent the spread of vaccine misinformation; yet to date, all have failed to satisfactorily enforce those policies," wrote CCDH's CEO, Imran Ahmed, in the report. "All have been particularly ineffective at removing harmful and dangerous misinformation about coronavirus vaccines."
Although platforms have since taken measures to remove many posts and even remove three of the 12 from one platform, the CCDH is calling on Facebook and Instagram, Twitter and YouTube to completely deplatform the disinformation dozen they believe are dangerous and instrumental in creating vaccine hesitancy at a crucial moment in the pandemic.
"Updated policies and statements hold little value unless they are strongly and consistently enforced," the report said. "With the vast majority of harmful content being spread by a select number of accounts, removing those few most dangerous individuals and groups can significantly reduce the amount of disinformation being spread across platforms."
The Biden administration has doubled-down on its desire to suppress American's freedom, announcing that those who promote "misinformation" online should be permanently banned from all platforms, forever.
Psaki on Thursday proudly boasted the federal government is censoring American citizens and flagging "problematic" social media posts for Facebook to remove.
"We've increased disinformation research and tracking within the Surgeon General's office," Psaki told reporters on Thursday. "We're flagging problematic posts for Facebook that spread disinformation."
Psaki went even further on Friday, declaring that Americans who spread "misinformation" should be removed from every single online site that exists now and in the future.
"You shouldn't be banned from one platform and not others if you providing 'misinformation' out there," Psaki breathlessly told a room of unquestioning reporters.
Thegatewaypundit.com reports: The Biden Administration is publicly admitting that Americans who do not fall in line with their agenda do not have the right to participate in the exchange of commerce and ideas online.
VIDEO: