Chinese, Russian warships pass through Tsugaru Strait, Japanese territory for 1st time
Chinese, Russian warships pass through Tsugaru Strait, Japanese territory for 1st time
Chinese and Russian naval vessels on Monday passed together through the Tsugaru Strait, located between Japan's main island of Honshu and Hokkaido to the north, for unknown reasons, the Defense Ministry said.
It is the first time the Japanese ministry has confirmed Chinese and Russian warships going through the strait, with its narrowest point only 18.7 kilometers.
A total of 10 vessels belonging to their navies sailed from the Sea of Japan to the Pacific Ocean, the ministry said, adding Japan's Maritime Self-Defense Force found destroyers and frigates at around 8 a.m. in waters about 110 km southwest of Okushiri Island in Hokkaido.
The narrow strait is nonterritorial and used for international navigation so the passage of foreign ships will not be unlawful. But the ministry said it is analyzing the two countries' intent.
China and Russia conducted a joint naval drill in the Sea of Japan this month and it is possible that some of the vessels were part of the exercise
Reports are coming in from ships at sea claiming vessels from both the Chinese and Russian Navies transited the Tsugaru Strait which is Japan Territorial Waters!
At least one ship reported his vessel didn't know the two naval powers were conducting exercises in the Pacific Ocean, just east of the strait, and came right into those exercises as his ship came out of the same strait!
The Tsugaru Strait is a strait between Honshu and Hokkaido in northern Japan connecting the Sea of Japan with the Pacific Ocean.  Here's a map:
The strait is a very narrow waterway, less than twenty miles wide, which falls completely and totally within the 12 miles limit off both the main island of Japan and its northern island. 
Why the Chinese and Russian navies would traverse that body of water is unknown, but from initial report:
Unexpected naval movements in the Far East. Looks like a joint Chinese / Russian formation entered the Pacific via the Tsugaru Strait earlier today. The formation includes the Marshal Krylov.
The vessel making the report took photos of some the Russian and Chinese vessels he came upon: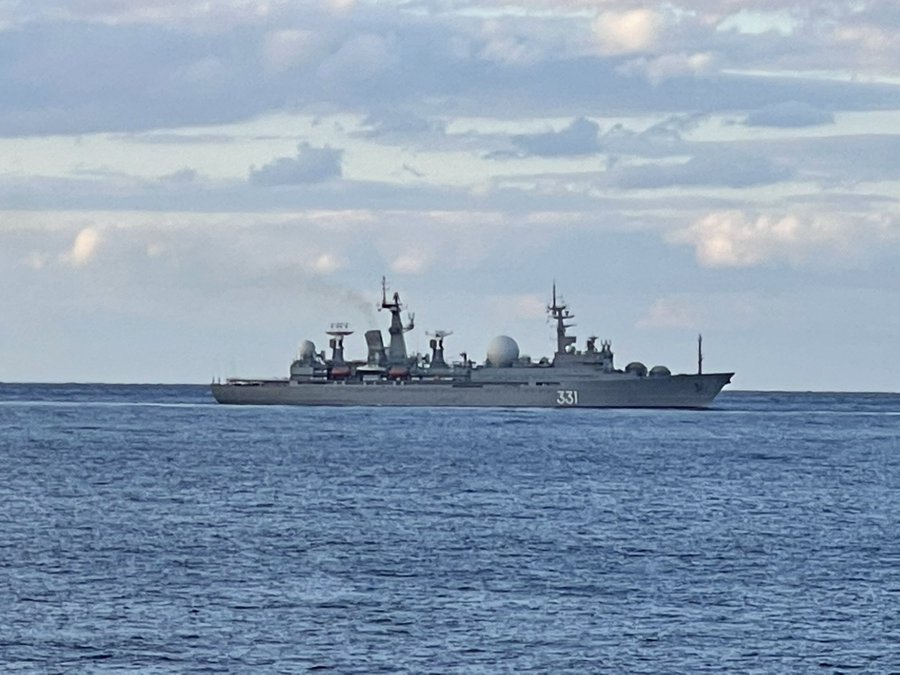 The reporting vessel also showed a photo of his ship radar screen, showing the straight line formation of the two navies: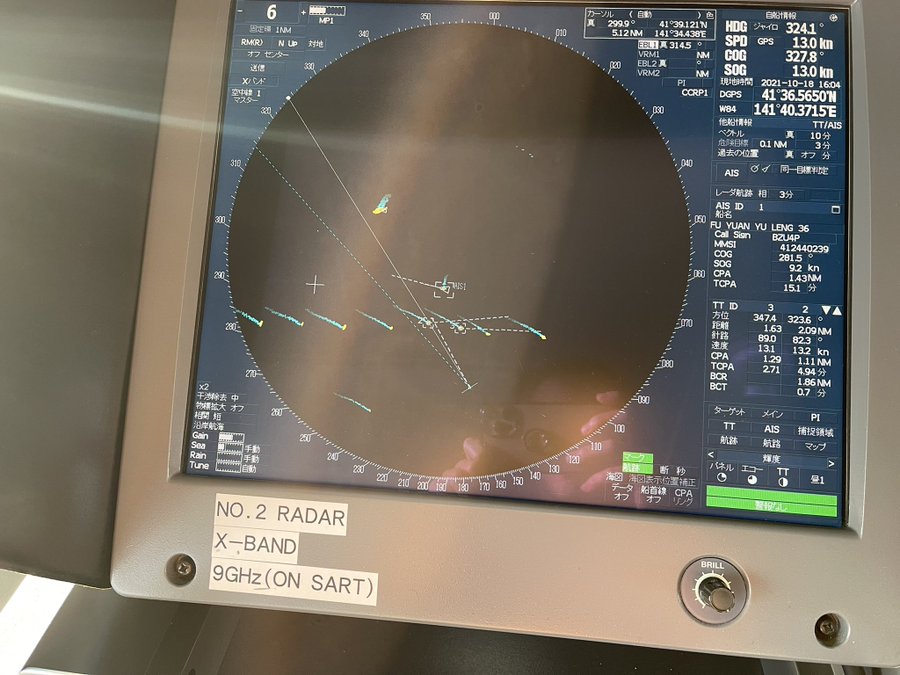 Contacting my former colleagues in the Intelligence Community now via secure comms.  More details shortly . . . check back.
UPDATE 4:19 PM EDT —
CONFIRMED!   Intel sources tell me that TEN (10) vessels violated Japan's territorial waters:
Photos can be see in the original article HERE