The EU is going down the tubes
The EU is going down the tubes
Farmer Rebellion!!
Chris Martenson discusses the Dutch farmers rebellion
 Who's laughing now?

Trump made some outrageous claims about German energy at the UN — and the German delegation's reaction was priceless
….German energy giant and distressed nat gas utility Uniper, which is among the companies most exposed to Russian natural gas, has started using gas it was storing for the winter after Russia cut deliveries to Europe, increasing pressure on Berlin as the German energy giant needs to be rescued "in a few days."
The country's top buyer of Russian gas started withdrawing fuel from storage sites to supply its customers, the company said in a statement to Bloomberg on Friday. The drawdowns, which began on Monday, will also help the company to save some cash as it has been forced to pay up for gas in the spot market. Meanwhile, flows through the Nord Stream 1 pipeline remain shut for maintenance.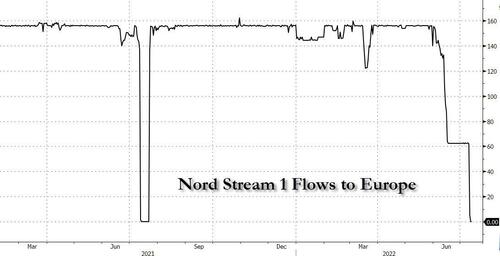 Harald Seegatz, deputy chairman of the supervisory board, said that Uniper needs urgent help, risking insolvency within days.
"We are currently reducing our own gas volumes in our storage facilities in order to supply our customers with gas and to secure Uniper's liquidity," the company said. And judging by the flatlining of German gas storage in inventory, Uniper is not alone in draining reserves.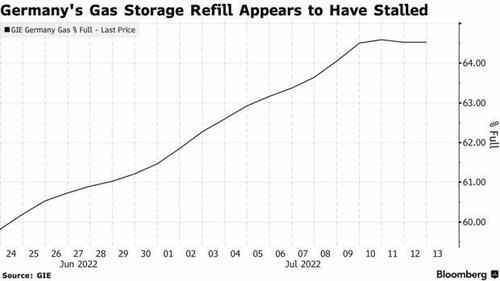 Authored by Paul Joseph Watson via Summit News,
Despite claiming that "France has little dependence on Russian gas," President Macron announced that public lighting would be turned off at night to save energy.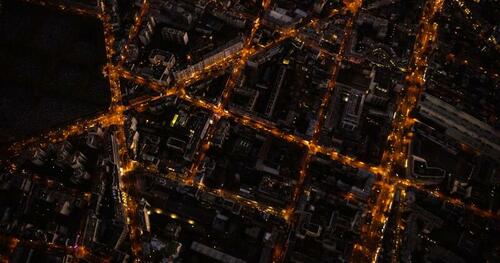 Macron made the comments during a televised interview to commemorate Bastille Day.
Asserting that "the summer, early autumn will be very hard" for French people due to the war in Ukraine, Macron said that a total cutoff of Russian gas was looking very likely.
In response, French citizens are being told to engage in energy "sobriety" and prepare for even higher food prices as Macron announced public lighting will be turned off at night in some places.
"From now on, I will ask public bodies, and all companies that can, to consume less," said Macron.

"We will create a program and try to use lighting less in the evenings. We are launching a load reduction and sobriety program."
"We have to prepare for a scenario in which we have to give up Russian gas completely," he added.
Yesterday we reported that just in case the world didn't have enough things to worry about, it is now also petrified about Europe's potential "doomsday" on July 22 when Putin will decide the fate of the continent: if he resumes gas flows along the Nord Stream 1 pipeline which is currently undergoing ten-day maintenance, things will be back to normal(ish). If not, this is the scenario contemplated by Wall Street strategists: "European stocks plunging 20%. Junk credit spreads widening past 2020 crisis levels. The euro sinking to just 90 cents, before a full-blown recession slams the world's 2nd biggest economy."
Then overnight, in a note from Deutsche Bank senior economist Eric Heymann (available to pro subscribers), the largest German lender laid out the three most likely scenarios for what the post-maintenance period could look like. As Heymann writes, "we developed three scenarios on how Russian gas supplies to Germany via Nord Stream 1 as well as the transition point Waidhaus might evolve over the next few months."
Scenario 1: Status quo ante. Here, DB assumes that Russian gas deliveries return to the level we had seen in the weeks before the current maintenance period of Nord Stream 1, i.e. 60% below the level at the end of May.
Scenario 2: Balanced on a knife-edge. Here, the bank assumes another halving of Russian gas supplies via both pipelines. That would correspond to only 20% of Russian gas supplies seen until May 2022 (this scenario was validated today as described in "Gazprom Casts Doubt On Reopening Nord Stream Even As Canada Grants Sanctions Waiver For Stranded Turbines").
Scenario 3: This is the downside case: welcome to a winter of gas rationing. In a third scenario DB assumes that Russia completely turns off the gas taps to Germany after the maintenance period. That also includes supplies via Waidhaus over the next few months. This is quite a large number in historical comparison even though it is below the recent peak of roughly 3,000 GWh per day. The Netherlands and Norway have already increased their exports to Germany since late May by roughly 20% (with significant volatility).
Germany shutting down their last three nuclear plants Dec 31
On 31 December, the last three nuclear power plants in Germany will be off the grid – despite the gas crisis, despite the threat of bottlenecks.
On 31 December the Chancellor-Basta will be closed. Nothing has changed for the Greens around Economy Minister Robert Habeck (52)!
After all, the issue of gas shortages is primarily about the areas of heat and industry, said Habeck on Tuesday. "And nuclear power doesn't help us at all."
Full Story: https://www.bild.de/bild-plus/politik/inland/politik-inland/von-wegen-nutzlos-wie-akws-fast-7-millionen-haushalte-heizen-koennten-80697574.bild.html
Two weeks ago, when previewing the scheduled 10-day shutdown of the Nord Stream 1 pipeline – which supplies the bulk of European nat gas usage courtesy of Russia – for maintenance, we quoted from DB FX strategist George Saravelos that if the gas shutoff is not resolved in coming weeks this would lead to a broadening out of energy disruption with material upfront effects on economic growth, and of course much higher inflation, or as he puts it, "beyond the market's worries about slower global growth in recent months, what is unfolding in Europe in recent days is a fresh big negative supply shock."
As such, DB's Jim Reid said that July 22, the day gas is supposed to come back online, could be the most important day of the year: "while we all spend most of our market time thinking about the Fed and a recession, I suspect what happens to Russian gas in H2 is potentially an even bigger story. Of course by July 22nd parts may have be found and the supply might start to normalize. Anyone who tells you they know what is going to happen here is guessing but as minimum it should be a huge focal point for everyone in markets."
Fast forward to today when, one day after the start of the scheduled 10-day shutdown period which has already sent flows through to NS 1 pipeline to basically zero…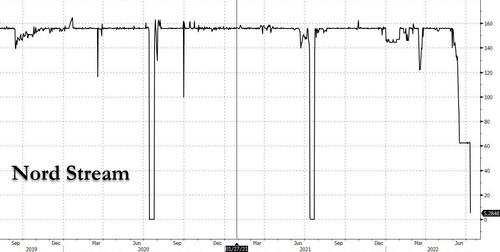 Authored by Irina Slav via OilPrice.com,
Driven by fears that Russia may cut supply to Europe, the EU imported more LNG from the U.S. than pipeline gas from Russia for the first time ever.

This insatiable thirst for natural gas has driven prices so high that developing nations can no longer afford the vital commodity.

While Europe's LNG imports have soared by 49% since the start of the year, Pakistan's imports have fallen by 15% and the country is now suffering blackouts.
In June, the European Union imported more liquefied natural gas from the United States than pipeline gas from Russia for the first time ever.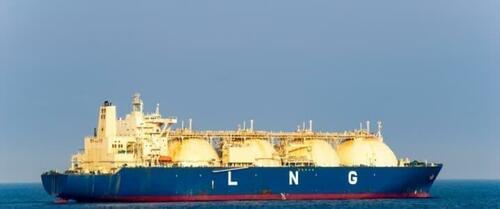 The unprecedented shift came as the EU scrambled to fill up its gas storage facilities ahead of the next heating season in fear Russia could turn off the gas tap at any moment. It also pushed LNG prices sky-high, making it unaffordable for developing countries.
"Because of the Ukraine war, every single molecule that was available in our region has been purchased by Europe, because they're trying to reduce their dependence on Russia," Pakistan's Petroleum Minister Musadik Malik said earlier this month as quoted by the Wall Street Journal.
Russian export revenues in June rose by $700m to the $20 billion mark, despite that oil exports fell by 250k b/d m/m to 7.4m b/d, the lowest since August 2021, Bloomberg's Sherry Su reports citing the IEA's latest Oil Market Report.
Compared to a post-war peak level in April, total Russian oil exports in June were down 530k b/d, Or 7%, but export revenues were up by $2.3 billion, or 13%.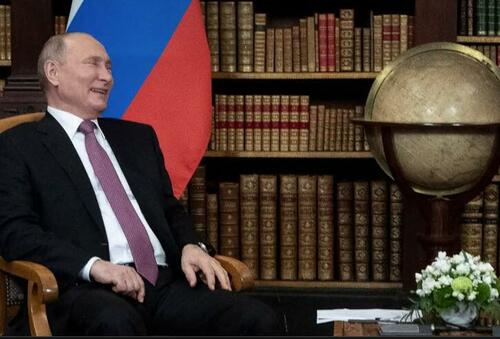 Crude oil exports were down by 250k b/d in June to just above 5m b/d, still slightly higher than the pre-war average level according to Su. Shipments to the EU fell below 3m b/d for the first time since November 2020, bringing the EU share of Russian oil exports to 40%, compared to 49% in January-February.
Crude oil loadings to EU destinations fell 190k b/d m/m to 1.8m b/d, partly because of lower offtake on the Druzhba pipeline due to maintenance at a Hungarian refinery in June. Meanwhile, product loadings to the European Union fell by 135k b/d to 1.13m b/d, the IEA said.
The fall in crude oil volumes came mostly from lower loadings on the Black Sea, as Rosneft's 240k b/d Tuapse refinery reportedly came back online in June after a three-month shutdown.
Total product exports out of Russia were relatively unchanged in June. Diesel exports increased slightly m/m to 825k b/d, 300k b/d lower than the pre-war average. Diesel Loadings to EU countries ticked up to 650 kb/d, returning to January-February average levels
On Thursday the governor of Russia's Kaliningrad Oblast, Anton Alikhanov, announced that the delivery of goods by rail should resume "literally today or tomorrow."
He hailed yesterday's European Commission guidelines telling Lithuania that EU sanctions don't apply to Russian imports delivered by rail a "victory of our diplomacy". He further said that despite the road ban on goods brought by Russia-registered trucks is still in place, over 80% of prior restrictions on transit have now been lifted with the European Commission decision.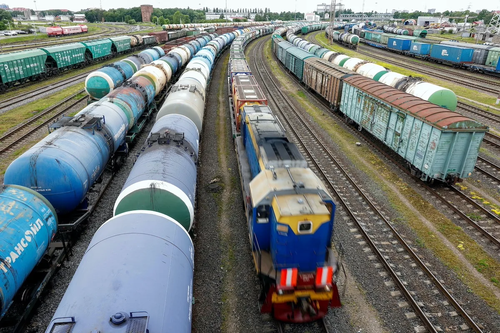 "That is the victory of our diplomacy as a significant amount of the restrictions on the transit to Kaliningrad, accounting for over 80%, was lifted," Alikhanov told Russian state media sources.
"The European Commission's guidelines have lifted significant amount of transit restrictions to the Russian exclave of Kaliningrad, accounting for over 80%," he said.
In the midst of this this is what is at the top of the EU's mind
Brussels has targeted Budapest for alleged discrimination and freedom of speech violation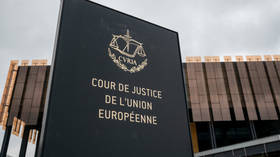 The European Commission has referred Hungary to the Court of Justice over alleged violations of LGBT rights and freedom of speech. The move was announced on Friday as part of the Commission's regular release of infringement decisions.
Budapest was targeted over its controversial Children Protection Act, a law originally designed to tackle pedophilia and generally safeguard children's wellbeing. The law was amended last year to ban the display of homosexual content or gender change in education programs for those under 18 or in media that reaches minors.
While the amendment has been harshly criticized by multiple rights groups as discriminatory, Hungary's ruling party Fidesz insisted it was needed to shield children from pedophilia.
"The protection of children is an absolute priority for the EU and its Member States. However, the Hungarian law contains provisions which are not justified on the basis of promoting this fundamental interest or are disproportionate to achieve the stated objective," the Commission said in a statement, claiming that the legislation violates multiple EU rules.
Russia Sanctions Wiping Out The EU
Source for gas purchase will come from budget, CEO says

Naftogaz to contest Gazprom transit contract in court