COVID and other news headlines – 26 May, 2021
COVID and other news headlines – 26 May, 2021
Now that Pfizer and Moderna have demonstrated just how profitable a vaccine business can be during a global pandemic, drug companies around the world are rushing to prepare for either a resurgence of mutant COVID-19, or perhaps some new virus, as Dr. Anthony Fauci and others concede that SARS-CoV-2 may have escaped from a Chinese lab, instead of emerging from the wild.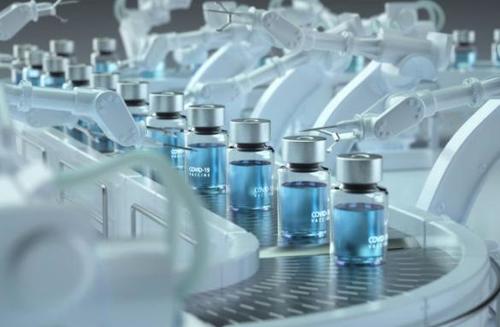 In a report published Monday, Bloomberg pointed to the efforts of GlaxoSmithKline, which is investing in its vaccine business in order to get ahead of the next pandemic, while continuing to develop the next generation of COVID-19 vaccines (since its international production capabilities could give it a leg up in catering to the developing world).
It's just the latest indication that President Biden's support for a WTO proposal to waive IP protections for COVID vaccines is mostly lip service, and that the pharmaceutical industry will do everything in its (considerable) power to stop it.
What's more, GSK is in talks with the British government to onshore more of its vaccine development and research capabilities, alongside production, according to the company's vaccines chief, Roger Connor. These labs will be equipped with "vaccine technologies to tackle deadly viruses of the future, he said in an interview." Presently, Glaxo's main R&D vaccine hubs are based in Belgium, Italy and the US.
"When every government does their after-action review from this pandemic, they'll start to think about manufacturing within their own boundary, or within their own region at least," said Connor. We want to "create in-country manufacturing and vaccine development capability for the future."
GSK and its hedge fund backers, which include Paul Singer's Elliott Management, are in the process of spinning off the company's consumer health division next year and leaving its biopharma and vaccine arms, businesses that Connor describes as the company's "crown jewels."
Whether the next pandemic is bird flu, or ebola, Connor ays GSK will be prepared: "We've got one of the widest range of technology platforms of any vaccine company," he said. To prepare for a future pandemic, "you need to have fill-finish, you need to have bulk, you need to have technology choice, you need to have an R&D engine that connects very well to academia, to government monitoring of virus evolution, and GSK brings all of those things."
Of course, the best-case scenario for GSK would be that it's present COVID jab trials lead to approval by year's end, leaving it plenty of time to tap into the massive international market for the next generation of vaccines, would require a proposal to waive IP for vaccines to fail.
GSK and its partner Sanofi plan to start advanced trials with more than 37,000 people in coming weeks, with multiple formulations of the vaccine to better protect against variants such as those first found in South Africa and India. The studies will predominantly be outside the U.S. and focused on geographies with higher infection rates to give "every chance of making the trial successful," Connor said.
"Yes, there are others making more from Covid in the short term," said Connor. "However, when we look at the overall portfolio, innovation and current assets that we have, we think it's stronger than anyone's and slightly under-appreciated at the moment."
Even before COVID, the company's vaccine revenues were rising, having climbed 50% in a four-year period. Shingles vaccine Shingrix is one of the company's biggest products and Connor says there are other blockbusters in the pipeline, including its Respiratory Syncytial Virus shots for older adults and pregnant mothers, both in advanced trials.
To sum up: anybody looking to invest in a company that's well-positioned to combat the next pandemic ought to give GSK a look.
After nearly 18 months of punishing anyone who suggested that COVID-19 might have originated in a Wuhan lab, Facebook has decided to stop removing posts which claim the virus was man-made or manufactured, a company spokesperson told Politico on Wednesday.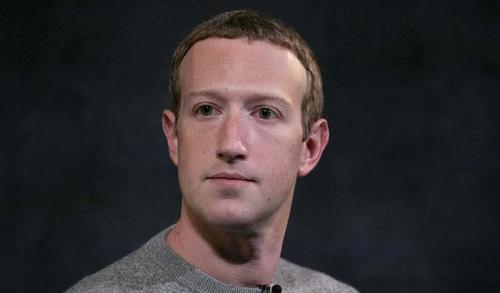 The move comes after the Wall Street Journal reported that three lab workers at the Wuhan Institute of Virology were hospitalized in late 2019 with symptoms consistent with the virus – building on previous reporting by the Washington Post's Josh Rogin. Both articles cast doubt on the mainstream media's unsupported claim that COVID-19 jumped from bats to humans through an intermediary species – as opposed to the far more plausible theory that the virus escaped from a lab known for manipulating bat coronaviruses to better infect humans, in the same town which became ground zero for the pandemic. As we noted last week, there were very obvious clues to anyone able to think for themselves.
Authored by Steve Watson via Summit News,
A professor with the Johns Hopkins School of Medicine has said that there is a general dismissal of the fact that more than half of all Americans have developed natural immunity to the coronavirus and that it constitutes "one of the biggest failures of our current medical leadership."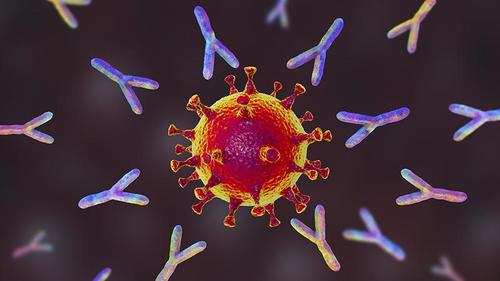 Dr. Marty Makary made the comments during a recent interview, noting that "natural immunity works" and it is wrong to vilify those who don't want the vaccine because they have already recovered from the virus.
Makary criticised "the most slow, reactionary, political CDC in American history" for not clearly communicating the scientific facts about natural immunity compared to the kind of immunity developed through vaccines.
"There is more data on natural immunity than there is on vaccinated immunity, because natural immunity has been around longer," Makary emphasised.

"We are not seeing reinfections, and when they do happen, they're rare. Their symptoms are mild or are asymptomatic," the professor added.

"Please, ignore the CDC guidance," he urged, adding "Live a normal life, unless you are unvaccinated and did not have the infection, in which case you need to be careful."

"We've got to start respecting people who choose not to get the vaccine instead of demonizing them," Makary further asserted.
The Victorian government has put the state in lockdown for a week to contain the Covid-19 outbreak in Melbourne.
Acting Premier James Merlino announced the lockdown at 11am local time (1pm NZT).
Victorians would not be allowed to have any visitors to the home, other than an intimate partner. There will be no public gatherings, while restaurants, pubs, and cafes can provide takeaway.
Under the lockdown, masks must be worn everywhere, both indoors and outdoors, unless an exemption applied.
There are currently 34 active cases currently and there were 40,411 tests yesterday – the highest ever processed in Victoria.
Covid-19: New Zealand 'highly vulnerable' to a large outbreak – experts
New Zealand is "highly vulnerable to a large outbreak" of Covid-19, experts warn, urging vigilance as the Australian travel bubble, more contagious variants of the virus and cold winter months pose threats.
Underscoring the challenges even for countries hailed as Covid-19 success stories, Taiwan and Singapore are grappling to contain a sudden rise in cases linked to airports.
Taiwan went from reporting single-digit Covid-19 case numbers to a record high of 723 new cases on Saturday, followed by six deaths – its worst outbreak since the pandemic began. Meanwhile, Singapore is fighting to contain a burgeoning cluster linked to shopping malls.
New Zealand had "several ingredients" for a similar large outbreak, University of Otago epidemiologist Amanda Kvalsvig​ said.
These included a low proportion of the population being vaccinated, extremely transmissible variants circulating, the travel bubble with Australia offering more opportunity for the population mixing, and the looming winter season.
"And we do not have good ventilation in indoor spaces in New Zealand," Kvalsvig said.
Nicholas Wade, a retired New York Times science editor, slammed mainstream media on Sunday for failing to investigate the origins of COVID-19
He wrote an article examining the link between the outbreak and a Wuhan laboratory studying viruses and concluded it was likely the virus was leaked
Large media outlets have previously denied a possible link
But now officials are expressing their doubts about a WHO report that concluded it was 'extremely unlikely' that the virus was leaked from a lab
Dr. Anthony Fauci  said he was 'not convinced' by the report
A National Security Council spokeswoman also said the Biden administration has 'serious' questions about the outbreak and is calling for an investigation into it
On Sunday it was revealed three Wuhan Institute of Virology researchers sought hospital care in November 2019 – months before China disclosed the outbreak
Loudoun County in Virginia is sparking controversy by encouraging parents and students to report on other students' "biases" through an anonymous form.
Loudoun parents who recently formed themselves into a political action committee named "Fight for Schools" called the new, anonymous "Bias Reporting" form an "Orwellian move from Loudoun County Public Schools." The committee of parents see the form as a symptom of cancel culture, saying it "asks students to anonymously cancel each other."
IN BRIEF: A top Biden pick for Ambassador to India – Eric Garcetti – has collaborated with Chinese Communist Party influence groups and praised Chairman Xi Jinping as a "remarkable leader," The National Pulse can exclusively reveal. 
MORE LEAKS: Facebook Whistleblowers Reveal Secret 'Filter' for 'Liberty-Based' and 'Religious-Based' 'Objections & Skepticism,' Including 'Vaccine Passports'
On the heels of Project Veritas' Bombshell Facebook Insider release on Monday – there is more information coming out from our Insider's leaked documents, expanding on the company's efforts to stifle comments critical or skeptical of COVID-19 vaccines.  
In addition to classifying Coronavirus-related comments into a Tier 1 and Tier 2 system in the name of demoting "Vaccine Hesitancy," there is also a Tier 3 category which "filters" content that expresses — or advocates for — objections or skepticism about vaccines, based on personal beliefs or opinions, including:
"Liberty-based objections or skepticism," "Religious-based objections or skepticism," "Personal objections or skepticism," "Political & Institutional-based vaccine objections or skepticism," and "Development-based vaccine objections or skepticism."
"Expressing objections or concerns about being pressured to vaccinate by a vaccine registry or 'vaccine passports'" also ranks comments as Tier 3 "Vaccine Hesitancy" to be "filtered."
These Tier 3 comments are not "demoted" like Tier 2 comments. Instead, T3 comments receive the action "FB+IG: Filter from preview/inline," meaning the comment will not be prominently featured in the comments section under a Facebook or Instagram post.
Facebook was forced to comment on these leaked documents after Veritas' release and added that the company also made an information update for their users following our inquiry.
A statement from a Facebook Company Spokesperson Read: "We proactively announced this policy on our company blog and also updated our help center with this information."
Researchers used a pseudo virus made of a cell surrounded by spike proteins but without a viral component to demonstrate the spike proteins can damage human cells and alter mitochondrial function
Many of the long-haul symptoms attributed to COVID-19 may be the result of endothelial damage that triggers poor flow through the capillaries, inflammation and tissue hypoxia
Data show up to 10% of all people who contracted COVID experienced long-haul symptoms, but none of Dr. Vladimir Zelenko's patients who were treated within the first five days of infection developed persistent symptoms
As researchers are seeking another target for future vaccine development, French authorities announced five people developed myocarditis after receiving the Pfizer vaccine. Twelve VAERS reports in the U.S. listed myocarditis'
WEF: Het your COVID jab – or you could face consequences from your employer
Deleted tweet
Klaus Schwabs World Forum claims companies to lay off unvaccinated employees as part of the "Job Reset" program. This tweet has been deleted after negative online reactions. Comments on the newly edited post were quickly filled with screenshots of the deleted tweet.
Vaccine mortality is much higher than indicated
The numbers from Denmark are quite dramatic. As you can see from the attached document, the number of deaths after the first and second vaccinations has already exceeded 4,000. Now this is a register of those who died within 30 days after vaccination, so it should be expected that natural death in this age group will be higher than in the rest part of the population. The figure is much higher than the official figure from the FHI in Norway, with about 160 deaths today after vaccination. It is growing as a result of the vaccination program. This is now more than the number of deaths from Covid-19 in Norway.
In practice, it is also a health scandal, because the vaccine kills more than the disease.
There are also serious side effects that are expected to be much higher than the number of deaths. Knut Lindtner Document from Denmark. Statens Serum Institut is FHI in Norway
A nurse treats a Black Fungus infected patient at Mucormycosis ward of government ENT hospital in Hyderabad on Wednesday, May 19, 2021.   | Photo Credit: 
G. Ramakrishna
State has more than 100 black fungus patients
Amid the increasing instances of mucormycosis or black fungus, which is primarily affecting people recovering from COVID-19, the Rajasthan government on Wednesday declared it an epidemic and a notifiable disease. It will be mandatory for the health facilities to report every case of the disease in the State.
The State has at present more than 100 black fungus patients, for whom a special ward has been established at the Sawai Man Singh Government Hospital here. More of these cases are being reported from Jaipur, Jodhpur, Sirohi and Kota districts.

BRUSSELS (AP) — Belgium on Wednesday suspended the use of the Johnson & Johnson COVID-19 vaccine for people under age 41 following the death of a person who had received the shot.
The government said in a statement it was asking for urgent advice from the European Medicines Agency, the European Union's drug regulator, before it would consider lifting the suspension. It added that the impact on the national vaccination drive would be very limited.
Belgium was using the Johnson & Johnson vaccine for elderly with reduced mobility and the homeless since it only takes one shot to be protected. Those shots will be continued.
Coronavirus patient was allegedly gang-raped by three employees at Paras HMRI in the Indian state of Bihar
Victim's daughter claimed her mother was intubated by staff in an effort to keep her quiet about attack 
Woman, who was on ventilator support at the hospital after being admitted on on May 15, later died on May 19 
India continues to struggle with a second wave of coronavirus deaths, with 4,209 recorded on Thursday
Infections with black fungus, blamed on the excessive use of steroids to treat Covid patients, are also rising
Doctors at Royal Bolton Hospital's A&E department have urged the public to only attend A&E if absolutely necessary due to allegedly being full of Covid patients who have been fully vaccinated.
There are allegedly 41 people being treated for coronavirus at the hospital, including eight who are allegedly suffering from the most serious symptoms on intensive care wards.
This is an increase from the alleged 33 Covid patients at the hospital on Sunday morning, May 23.