COVID news – 12 June, 2021
COVID news – 12 June, 2021

VAX HORROR: Vaccinated Suffering ~9.09x Death Rate of Un-Vax'd from COVID
A stunning and horrifying pattern is emerging in the United Kingdom (UK) concerning those who got vaccination shots against COVID versus those who did not get any.   People who got vaccine shots are dying from COVID at a RATE ~9 times higher than the unvaccinated!
Here is the official chart from Public Health England, the UK National Health Service:
For the UNVACCINATED – people who did NOT get any jabs – there have been 19,573 cases and only 23 Deaths.  
For the people who got JABS, there have only been 1,785 cases but 7 deaths at 1 jab and 12 more deaths at 2 Jabs, Total=19 Deaths. 
19,573 Unvaccinated, 23 Dead   23/19573=0.00117 Death Rate
1,785 Vaccinated with 1 dose, 7 dead or 2 doses, 12 dead = 19 dead  19/1785=0.01064 Death Rate
VAX'd Death rate 9.09x higher than unvaccinated
That means the people who got the jab, when they actually catch COVID, are dying at a rate HIGHER than those who got no vaccine at all.
When they catch it, COVID is hitting the vaccinated much harder, and killing more of them.
The vaccine appears to have made people MORE LIKELY TO DIE if they actually catch the disease.
It suggests the Virus is attacking vaccinated people much harder and maybe a major sign of something troubling happening behind the scenes: Antibody Dependent Enhancement (ADE).
 If it is ADE it's gonna get worse with every booster.
You probably want to avoid boosters. The virus literally is evolving to affect Vaccinated-only people (if true).
Here is a direct link to the Public Health England report from its web site (HERE)
Deaths attributed to the COVID-19 "Vaccine" have utterly skyrocketed.  As of June 12, 2021, there are more US deaths related to vaccines in 2021 in less than 5 months than there were the entire past decade.
The number of deaths linked to vaccines this year has absolutely skyrocketed. According to the CDC's own data, in 2021 n the first 3 months, the Vaccine Adverse Events Reporting System (VAERS) website recorded over 1,750 deaths due to vaccines in the US.
That number is now at 5,997.
There were huge increases over last week. Deaths went up by an additional 700 in a week.
VAERS COVID Vaccine Data (Vaccine Adverse Events Reporting System, USA)
329,021 Reports Through June 4, 2021
DEATHS 5,888
HOSPITALIZATIONS 19,597
Urgent Care 43,891
OFFICE VISITS 58,800
ANAPHYLAXIS 1,459
BELL'S PALSY 1,737
Life Threatening 5,885
Heart Attacks 2,190
Myocarditis/Pericarditis 1,087
Thrombocytopenia/Low Platelet 1,564
Miscarriages 652
Severe Allergic Reaction 15,052
Disabled 4,583
A study on 255 patients was done by St Barnabas Medical Center in New Jersey
The resulting report, out May 31, found hydroxychloroquine to be effective
The drug, when used in a high dose and with zinc, increased survival rates
The authors found it was only helpful in severe cases of COVID-19
Patients given the drug as part of the trial were on ventilators  
Trump's allies have seized on the report to declare that he was correct
As president, Trump touted hydroxychloroquine as a preventative treatment
He even took it himself, despite doctors then warning it could be dangerous 
A growing number of studies are now suggesting the drug could be useful 
A new study shows that the controversial drug hydroxychloroquine touted by former President Donald Trump increased the survival rate of severely ill coronavirus patients.
The observational study, published by medRxiv, found that antimalarial drug hydroxychloroquine, along with zinc, could increase the coronavirus survival rate by as much as nearly 200% if distributed at higher doses to ventilated patients with a severe version of the illness.
"We found that when the cumulative doses of two drugs, HCQ and AZM, were above a certain level, patients had a survival rate 2.9 times the other patients," the study's conclusion states.
The study adds, "By using causal analysis and considering of weight-adjusted cumulative dose, we prove the combined therapy, >3 g HCQ and > 1g AZM greatly increases survival in Covid patients on IMV and that HCQ cumulative dose > 80 mg/kg works substantially better. These data do not yet apply to hospitalized patients not on IMV. Since those with higher doses of HCQ had higher doses of AZM, we cannot solely attribute the causal effect to HCQ/AZM combination therapy. However, it is likely AZM does contribute significantly to this increase in survival rate. Since higher dose HCQ/AZM therapy improves survival by nearly 200% in this population, the safety data are moot."
The study was conducted by Saint Barnabas Medical Center in New Jersey on 255 patients.
And yet….
'I'm not just standing up for myself, I'm standing up for my patients, I'm standing up for other doctors who have been oppressed and suppressed,' Chiropractor Dr. Eric Nepute told LifeSiteNews. 'I just cannot let my children grow up in a world where medical tyranny rules.'
Wed Jun 9, 2021 – 6:28 pm EST
After over a year, Canadian authorities have released censored documents on deadly viruses stolen from Winnipeg to the Wuhan lab. GreatGameIndia was the first to report the Chinese espionage story in Jan 2020, for which we are being actively targeted by the NATO's war propaganda arm – the Atlantic Council.
In March this year, GreatGameIndia reported how the Canadian parliament erupted over a heated debate regarding the cover-up of Chinese spies stealing coronavirus from the Winnipeg based BSL-4 lab to the Wuhan Institute of Virology in China. 
The president of the Public Health Agency of Canada (PHAC) had been given until the end of the week to explain why two Canadian government scientists were let go 18 months after being escorted from Canada's only Level 4 laboratory and hand over the unredacted documents.
For over a year, GreatGameIndia was hounded by the so-called Fact-checkers operated by NATO's war propaganda arm – the Atlantic Council for exposing that Coronavirus is actually a Bioweapon.
Now when the Special Committee on Canada-China relations grilled Iain Stewart, the President of PHAC live in Canadian Parliament and demanded explanation on the case the media has silently changed its tune.
The European Medicines Agency's (EMA) safety committee has added another blood condition to the potential side effects of AstraZeneca's vaccine branded as Covishield in India – the Capillary Leak Syndrome.
The EMA's addition of the syndrome to its list of potential side effects for the AstraZeneca Covid-19 jab comes as the regulator also examines reports of heart inflammation in recipients of the vaccine
A top Indian Virologist has made a sensational claim that China was ready with the COVID-19 vaccine even before the pandemic officially began.
An eminent Indian virologist has raised the flag on the possibility of China having developed the vaccine in advance to be prepared in case of the virus outbreak or a leak — an indicator of the deadly virus being engineered in the lab.
This could have helped China curtail the spread right from the early days. China, with the largest population in the world at 140 crore, recorded just 91,300 Covid-positive cases and 4,636 deaths since December 2019. It is ranked 98 on the list of countries in the order of cases recorded, he said.
The virologist, Dr T Jacob John, former professor & head of department of Clinical Virology, Christian Medical College, Vellore, said as reported by Indian Express:
"There are some mysteries about the Chinese episode (the suspected leak from the Wuhan Institute of Virology). China's Covid-19 pandemic was unique in the world. That means they are hiding something… or they are different…or China had prepared for this in advance. Everything is not what meets the eye."
Shi Zhengli – the Wuhan Institute of Virology's"Bat Woman" – thanked the U.S. National Institutes of Health along with "longtime collaborators" such as the Anthony Fauci-funded Peter Daszak and Ralph Baric in a presentation on bat coronaviruses unearthed by The National Pulse.
The slide, which comes from Shi's keynote at the European Scientific Working group on Influenza's (ESWI) 2020 conference, is the latest piece of evidence that American taxpayer dollars were funding research at the Wuhan Institute of Virology.
The CDC will hold an urgent meeting on June 18 to address the number of young men who've had heart inflammation after receiving Pfizer and Moderna vaccines
The meeting will address the the 226 plausible cases of heart inflammation after receiving the second dose of the vaccines
It comes a week after Israel reported it had found a likely link to the condition in young men following the second Pfizer dose
The CDC other health regulators across the world have been investigating links between heart inflammation cases and COVID-19 vaccines since
Israel said it had found 148 cases of myocarditis soon after the patient had been vaccinated 
In May, officials at the European Medicines Agency also reported receiving 107 reports of myocarditis following the Pfizer vaccine
Britain's medical regulator announced on Friday it has not yet detected any link between Pfizer and Moderna's vaccines and heart damage 
Manuela I s a Nurse in the UK who s been infected with the Astrazenca Injectable
she is telling her story of the experience–what she felt –the progression of the injection and where she s at now and what s going on with her and in the uk—she relayed this to me so that those of you who are considering any of these injectables you may want to do a thorough investigation—this is coming from some one in the industry and is telling you this is not good!! and they are not injections
"ATTEMPTED MASS GENOCIDE" MAGNETGATE HYPOTHESIS FROM MEDICAL DOCTOR #MAGNETCHALLENGE (DR. T)
Pakistan is expected to spend more than a billion dollars in the next fiscal year to import COVID-19 vaccines to inoculate around 100 million people. The trouble is, anti-vaccine groups have sprung up around the country and have deterred some from taking the vaccine. In response, one local government in Pakistan has a new weapon in its war chest against vaccine hesitancy: disable the SIM cards of mobile phones of people who decline to get jabbed, according to RT News. 
Punjab Health Minister Yasmin Rashid decided on Thursday during a meeting with the Punjab provincial government and military officials that anyone who denied the COVID-19 jab will have their SIM cards disabled at "a certain time."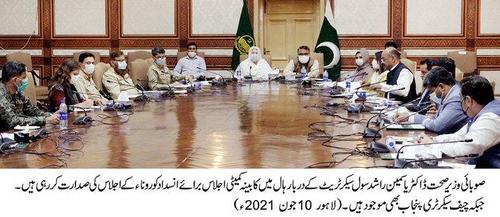 "We are doing all we can to compel people to get vaccinated… The government cannot allow individuals, who do not want to get vaccinated, to risk lives of those who are already vaccinated," Rashid said. She added that a timeline from when a person denies the jab to SIM card denial would be hashed out once the new measure received formal approval from the National Command and Operation Center, which supervises Pakistan's national response to COVID-19. 
After the meeting, Punjab's Primary and Secondary Health Department tweeted: "Mobile SIMS of people not getting vaccinated may be blocked, it was decided in Cabinet meeting under the chair of Minister for Health Dr. Yasmin Rashid at Civil Secretariat. The government will open walk-in vaccination of over 18 years of age group."
There was no word on when the SIM card blocking would begin.
However, provincial officials announced the plan was moving ahead….
INDIA DIVIDED OVER LIFESAVING COVID TREATMENT
India's Health Ministry, along with the WHO, has pulled its support and recommendation for the promising #Covid19 therapeutic Ivermectin. However, that's not stopping several Indian states from ignoring their central health authorities and using it anyway.
Police in rural India have made some citizens who have not been vaccinated against the coronavirus wear signs with a skull and crossbones, the universal symbol for danger, stoking anger in a country where shots are in short supply.
Officers in the Niwari district of central Madhya Pradesh state said they introduced the policy to encourage more vaccinations.
"Watching the low vaccination rate in our district we decided to honour the people who got vaccinated, but then we also found a large number of people who were not vaccinated," Santosh Patel, a sub-divisional police officer posted in the Prithvipur block of Niwari district, told Reuters on Thursday.
"So to teach them a lesson and encourage them to get vaccinated, we administrated an oath to get them inoculated as soon as possible."
Those who were vaccinated were given a sign with the colours of the Indian flag reading "I am a nationalist."
Those who were not vaccinated were given a skull and crossbones sign saying "Do not come near me, I am not vaccinated. Please stay away from me," according to Patel and video footage from the district. Some people were seen wearing the signs taped to their chest.
The policy has provoked anger online, with social media users calling it an "insult" and "stigmatising".
"Can England fans sing when their team is playing tomorrow?" asked SKY's Kay Burley this morning. She posed the question to the Conservative MP and foreign office minister James Cleverly. He replied:
"Well we know the things which increase transmissibility, being in an enclosed space, being in close proximity to other people. Speaking at volume because particles come from the mouth so we would encourage people to do things that we know are safe.
Be outside, be socially distanced, keeping your face away from other people's faces. We want people to enjoy the football, but we want people to enjoy the football in as safe a way as possible and we know what that is, being outside, being spread apart and not shouting or singing."
Burley is a prize goon, firstly for posing such a ridiculous question and secondly for not laughing Cleverly out of town for his ludicrous answer. He really did say particles come from the mouth, keep your face away from other people's faces and no shouting or singing.
It's beyond Kafkaesque. Cleverly wouldn't be drawn on the rumours circulating this morning, that the Prime Minister is set to announce that covid restrictions will be extended for four more weeks.
Boris Johnson is expected to address the nation on Monday and announce that Freedom Day will be moved from June 21st to some time in late July. He will blame the prevalence of the Indian or Delta variant. It's bullshit of course, but we knew it was coming.
Presumably, hundreds of thousands of people will descend on London next weekend or the weekend after that, to voice their disapproval. Protesting never changed a damn thing. If it did, it wouldn't be allowed.
Authored by Paul Joseph Watson via Summit News,
Former British Prime Minister Tony Blair implied that those who choose not to be vaccinated should be discriminated against by remaining under lockdown restrictions if the UK's June 21st "freedom day" is to be accomplished.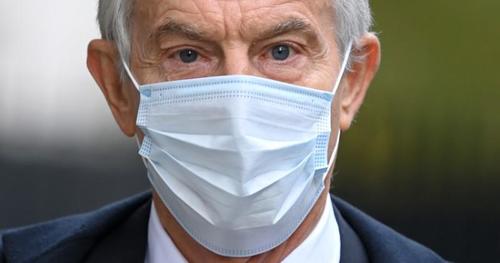 During an interview with ITV News, Blair was asked if he would delay the June 21st deadline, when all social distancing, mask mandates and other lockdown rules are supposed to come to an end.
Blair said that if the data suggested the June 21st date was at risk, the government should "look again at distinguishing between those people who are vaccinated and those people who aren't because it really makes no sense to treat the two groups as if they're the same."
The former Labour leader then attempted to offer a rebuttal to those who would describe this as discrimination, but only succeeded in affirming that he is advocating for discrimination against the unvaccinated.
"If someone simply chooses not to get vaccinated, I mean frankly that's their choice, you're not discriminating against them, they've chosen not to do it," said Blair.
UK Prime Minister Boris Johnson is set to delay the country's "freedom day" from lockdowns by just under one month – from June 21 to July 19 – after the 'Delta variant' COVID-19 strain from India exploded 240% in one week, as was first reported by The Sun, and later confirmed by the Financial Times via comments by England's Chief Medical Officer, Chris Whitley, who requested the delay.
Under plans drawn up to be announced on Monday, a two-week review will be included meaning Covid restrictions could be dropped on July 5 if hospitalisations stay down.

But multiple sources told the Sun the chances of lifting restrictions as planned on June 21 were close to zero – in a massive blow to Wembley hosting of the Euros.

Group games will have a 25 per cent stadium cap – 22,500 fans – with that hopefully rising to around 45,000 for the Semis and the July 11 Final.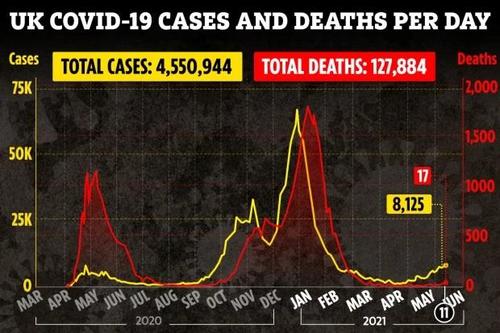 "It's safe and effective"
Michelle Wise for The Conversation. 
New Zealand and Australia will now routinely offer the Pfizer COVID-19 vaccine to women at any stage of pregnancy, following an update of vaccination advice.
This comes as research suggests the risk of severe outcomes from infection is significantly higher for pregnant women compared to the general population. At the same time, data from pregnant women who have already been vaccinated around the world have shown no safety concerns associated with COVID-19 vaccines.
Vaccination during pregnancy may also protect the baby. Research has identified antibodies in cord blood and breast milk, suggesting temporary protection (passive immunity) for babies before and after birth.
This is similar to influenza and whooping cough vaccines given during pregnancy to protect pēpi. There are no safety concerns for breastfeeding women receiving a COVID-19 vaccine, and women trying to become pregnant do not need to delay vaccination or avoid becoming pregnant after vaccination.
Ex-Pfizer VP Yeadon Warns: Children 50 Times More Likely to Die From Vaccine Than Virus
Spike Protein & Immune Escape – Dr Robert Malone (Inventor mRNA Vaccines), PhD Bret Weinstein & Steve
The full interview here
Testing chiefs hope regular testing will help them identify asymptomatic people 
This will allow them to track virus and regular swabbing will help reduce spread 
Campaign will be supplemented by national sewage monitoring to track cases 
Professor Susan Michie said she thinks the restrictions should become routine
She said we never used to 'pick up dog poo in the park' but learned to over time
It comes as the UK waits to see if PM will stick to roadmap and open on June 21
BBC propaganda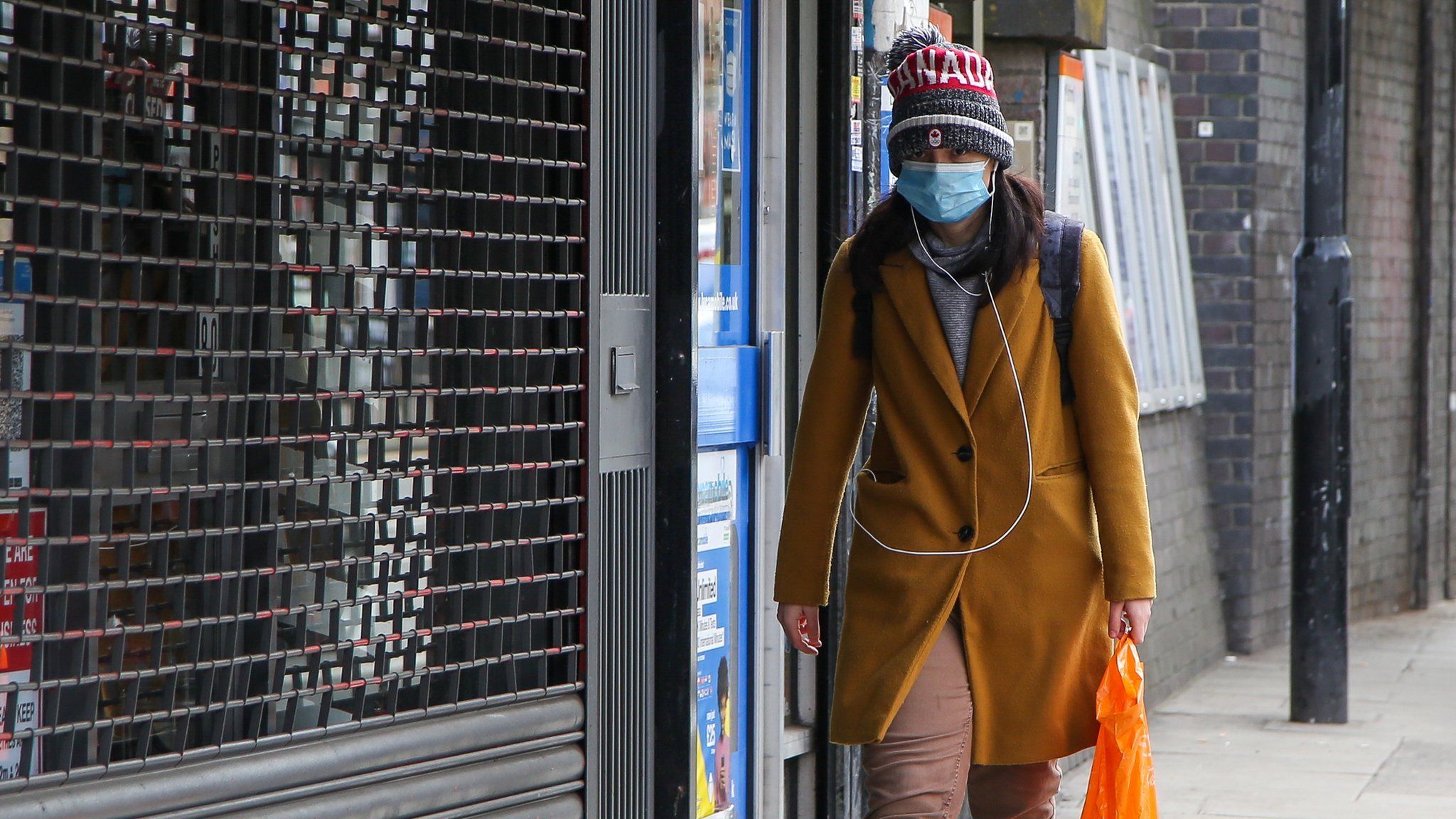 People may need to wear face coverings and socially distance for several years until we return to normality, a leading epidemiologist has predicted.
Mary Ramsay, the head of immunisation at Public Health England, said basic measures could be in place until other countries successfully roll out jabs.
She also said a return of big spectator events required careful monitoring and clear instructions about staying safe.
The defence secretary has not ruled out the foreign holiday ban being extended .
Ben Wallace told BBC One's Andrew Marr Show that booking a break abroad now would be "premature" and "potentially risky".
The UK set another record for the number of coronavirus vaccine doses given in a single day on Saturday, with 844,285 jabs .
West Point Puts Cadets In SOLITARY If They Refuse Covid Vax!
Doctors who are treating patients with Covid-19 in India have identified new symptoms including gangrene and hearing loss.
Doctors who are treating patients with Covid-19 in India have identified new symptoms, including gangrene and hearing loss.
The mutant coronavirus variant that is driving India's second wave is believed to be the most infectious variant to emerge so far.
Medics believe severe gastric upsets, hearing impairment and blood clots that lead to gangrene have been linked to the deadly Delta variant.
Abdul Ghafer, an infectious disease physician at Chennai's Apollo Hospital, said the virus has become more "unpredictable" as new variants emerge.
"Last year, we thought we had learned about our new enemy, but it changed," Dr Ghafur told Bloomberg.
"This virus has become so, so unpredictable."
He added that he is seeing more patients with diarrhoea compared to the first wave of the pandemic.