COVID NEWS – 13 JULY, 2021
COVID NEWS – 13 JULY, 2021
THIS UK POLITICIAN ADMITS ON LIVE TELEVISION …
This UK politician admits on live television that the more COVID vaccines people have had, the MORE likely they are to get and transmit COVID, which implies that UNVACCINATED people are safer, and less of a community health risk!
REVEALED !! YOUR BODY CANNOT MAKE ANTIBODIES TO SOMETHING NOT IN YOUR BODY !!
UK: 87% of Adults Have at Least one Covid Jab. Vaccine Passports Due in Fall.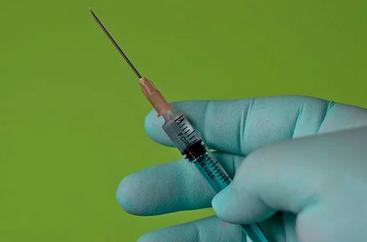 England is set to lift most of its remaining Covid restrictions on July 19, which will allow mass gatherings and opening of night clubs. More than 95% of those over-50 have been vaccinated compared to 76% of those 30-34. To boost vaccine rates even further, the government is planning to require vaccine passports with proof of either two jabs or a recent negative test for people to enter pubs, bars or restaurants in the autumn. An app from the NHS has been introduced for contact tracing, and more than 26-million Britons have downloaded it, more than half the country. People now are being pinged and warned to stay at home and self-isolate after coming into contact with someone who has been tested positive with COVID-19, eben though the tests now are acknowledged to be worthless. Self-isolating is voluntary at this time.A new poll shows that a high percentage of Brits believe a number of lockdown restrictions should stay in place "permanently", including nighttime curfews (19%), travel quarantine (35%), and face masks (a whopping 40%!). The poll underscores the success of terrifying the British public into subservience at the same time as scientists admit exaggerating the risk of COVID and using "mind control" tactics to make people more fearful than they should be. -GEG
The government hopes Covid passports will encourage vaccine-shy young people to get jabbed.
By September, all adults over 18 should have been offered both vaccine doses, required for the passports.
Patrons will need to show proof of either two vaccine doses or a recent negative test.
This comes amid a reduction in the vaccine take-up, with first doses dropping below 100,000 a day for the first time since April.
Summit News:   https://summit.news/2021/07/08/poll-40-per-cent-of-brits-want-mask-mandates-in-place-forever-unvaccinated-permanently-banned-from-foreign-travel/
FORCED VACCINATION – A MAN ESCAPES TO THE ROOF AND GETS A FORCED VACCINATION IN ARGENTINA!
President Macron introduced new coronavirus measures on Monday night
Covid-19 vaccinations will be mandatory for those working with the vulnerable
Care workers have until September 15 to get vaccinated after then 'checks will be made and sanctions applied' Macron said in a televised address on Monday
Vaccine passports will also be required from August 1 for anyone wanting to go out to eat or drink at a bar, café or restaurant, or travel on planes
Passengers on long-distance bus or train rides will also require a pass 
Just three days ago, France reopened its nightclubs as restrictions began to ease
It comes as the delta variant has started driving infection rates up across Europe 
Macron is set to announce a new law requiring health workers to get vaccinated 
France is to make coronavirus vaccination passes compulsory for bars, cafés and restaurants, President Emmanuel Macron announced tonight.
In a dramatic TV address to the nation from Paris, Mr Macron said the spread of the Delta Covid variant meant tough new measures were essential.
He also said there would be 'compulsory vaccinations' for those working with 'fragile people,' such as the elderly and the disabled, as France moved towards 100 per cent vaccination.
Health experts fear that a fourth wave, once predicted for the autumn, has already begun in the country.
Mr Macron began his speech at 8:00 p.m. local time on Tuesday in optimistic mood, saying: 'Thanks to the exceptional commitment of our caregivers, thanks to your good citizenship, we have managed to control the epidemic and breathe again.'
But he said there still had to be a balance found between the ongoing 'need to protect lives' and 'freedom'.
The more we vaccinate, the less space we will leave for the virus to spread,' said Mr Macron
'It is a new speed race that is underway. We must move towards the vaccination of all French people.'
Mr Macron told care workers: 'You will have until September 15 to get vaccinated. From September 15, checks will be made and sanctions applied'.
As well as being asked for vaccination passes on long distance planes, coaches and restaurants, anyone going out to eat or drink will need one from August 1.
'From the beginning of August, the health pass will apply to cafés, restaurants, hospitals, retirement homes, and long-distance transport: planes, trains and coaches for long journeys,' said Mr Macron.
This measure will apply to thousands of British tourists who are hoping to holiday in France this summer.
Mr Macron said: 'From this week, border controls will be further reinforced for nationals from countries at risk, with forced isolation for unvaccinated travellers.'
Mr Macron added: 'From July 21, use of the health pass will be extended to places of leisure and culture.
'For all our compatriots over 12 years old, it will be necessary to have been vaccinated or have a negative test to access a show, an amusement park, a concert or a festival.'
So far, only 42 per cent of hospital workers and 49 per cent of those working in the care system are completely vaccinated. 
France's health passport is available on an anti-Covid app, and can show that a person is either fully vaccinated, has recently recovered from Covid or has tested negative in the past 72 hours.
Macron's announcement on Monday came just three days after France threw open its nightclubs' doors for the first time in 16 months.
The agency cites link to a small number of Guillain-Barré cases after vaccination but says the shot's benefits outweigh the risk
The cases have largely been reported about two weeks after vaccination and mostly in men, many aged 50 and older, according to the CDC. Most people fully recover from Guillain-Barré.
France moves to restrict restaurants to those vaccinated or testing negative for COVID-19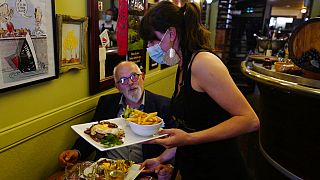 France has moved to restrict restaurants, cafes and shopping centres to those that have been vaccinated or who have recently tested negative for COVID-19.
It was part of a package of measures announced on Monday evening to fight a new wave of COVID infections in the country.
President Emmanuel Macron said maximising COVID vaccinations was key in preventing another lockdown further down the line.
"The country is facing a strong resumption of the epidemic touching all our territory," he said during a televised address against the backdrop of the Eiffel Tower.
Warning of a new wave of potential hospitalisations in August, he said, "The equation is simple. The more we vaccinate, the less space we leave this virus to circulate."
Meanwhile, in the UK
A top gain-of-function scientist admitted in an interview last September that viruses can be lab engineered without leaving a trace.
Professor Ralph Baric, an epidemiologist at the UNC Gillings School of Global Public Health and professor of immunology and microbiology at the UNC School of Medicine, has been studying coronaviruses for 30 years. In a video interview last year with Italian outlet Presa Diretta, Baric was extremely direct about his controversial work, and the implications for COVID19.
Doctor Talks Part 13: "One on One" with Dr Christian, Disciplined for Informed Consent Request