COVID News – 24 May, 2021
COVID News – 24 May, 2021
When the Health Department team arrived at the Sisoda village in Uttar Pradesh to vaccinate them, the villagers ran to the shore. When the team surrounded them at the shore almost 200 villagers jumped into the river Saryu to escape forceful COVID-19 vaccination.
Sisauda is a village with a population of 1500 people located in the Terai, 70 km from the district headquarters of Barabanki.
There is so much awareness about the adverse events from vaccine and post-vaccination deaths in this village that when the Health Department team arrived here for vaccination, about 200 villagers ran away and reached the shore of river Saryu.
When the Health Department team got information that the villagers were out of the village towards the river, they went to convince them.
Seeing the team coming towards them, the villagers could not find a way to escape and jumped into the Saryu river to avoid getting vaccinated forcefully.
Seeing the villagers leap into the river, the Health Department team requested the villagers to come out but the villagers were not ready to move out.
Later, Ramnagar SDM Rajiv Shukla and Nodal Officer Rahul Tripathi reached the spot and told the villagers that would not be vaccinated, only after which they came out of the river.
Regional Indian media is full of such incidents. There is a very high level of vaccine hesitancy mostly in rural India.
There are also cases where the Vaccination Team is not even allowed to enter the village. On the other hand in many villages the Health Team members were beaten up with sticks and stones.
In a village in Gujarat, the entire vaccination drive had to be stopped after the villagers demanded that the government take responsibility if anything happens to them after being vaccinated.
The Indian government advertises its policy to contain COVID-19 as the world's largest vaccination drive. However, it keeps the data on adverse events and deaths after vaccination a top secret. Moreover, there is no online registry to report post-vaccination deaths or adverse effects in India.
Meanwhile, a former member of the National Technical Advisory Group on Immunisation has filed a petition in the Supreme Court of India to make public the clinical trials data and post vaccination adverse events data which is being kept secret by the government.
The petition states that in other countries, this type of observation has helped identify the occurrence of blood clots and strokes in vaccine recipients.
To counter media reports on vaccine hesitancy in India, the government has engaged Ogilvy, a PR, advertisement firm, to plant stories on the 'perfect implementation' of Ayushman Bharat scheme.
Ogilvy was also hired by the current government for an image makeover to win 2014 election. Our long time readers would remember the origins of Ogilvy come from British Intelligence and specifically the psychological warfare techniques they employed during World War 2.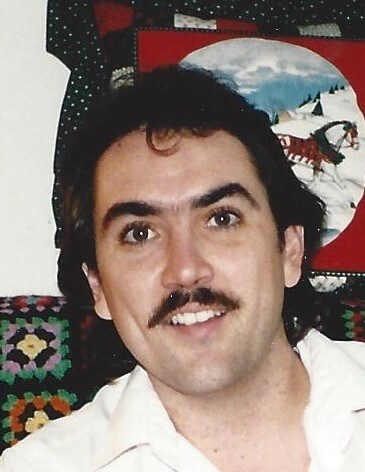 "So although Jeff was not at a high risk from a Covid infection, he got the shot, to do his part, so not to pass on a cold to someone sick or elderly because it might be deadly for them.
Three weeks later Jeff (59) found himself experiencing a heart attack. "
The CDC has quietly released new guidelines to laboratories recommending they lower their cycling threshold for the PCR test — but only for people who have already received the COVID vaccine, not for the unvaccinated — in order to "prove" the vaccines work — and show that the unvaccinated continue to endanger everyone else:
As reported by Daniel Horowitz at Blaze Media, the new CDC guidance for "COVID-19 vaccine breakthrough case investigation" – meaning people who tested positive after getting vaccinated – says PCR tests should be set at 28 CT or lower. The stated reason for the 28 CT maximum is to avoid false positives on people who have been vaccinated, which would discourage acceptance of the vaccines.
This is another example of 'following the science' only when it suits a political purpose; to wit, CDC is not recommending the lower threshold for anyone else being tested. False positives must be avoided to encourage vaccinations, but false positives to prevent children from attending school or maintain other government restrictions seem OK with CDC.
Last summer, the New York Times reported that CTs above 34 almost never detect live virus but most often, dead nucleotides that are not contagious. The Sentinel found that many private labs in Kansas used thresholds of 38 and 40, and another one in Lenexa potentially at 45. The state lab at the Kansas Department of Health initially used a 42 CT on its most commonly performed test; on January 7, they reduced it to 35.
DR. LEE MERRITT AND MIKE ADAMS ASK ARE COVID SPIKE PROTEINS BEING RELEASED ONTO CITIES
Questions over the ethics of social media censorship policies that previously characterized the Wuhan lab leak theory as "misinformation" are being asked following a new report bolstering the explanation and Dr. Fauci admitting it's a possibility.
According to a report by the Wall Street Journal, a US intelligence report reveals that three researchers at the Wuhan Institute of Virology became so sick in November 2019 that they required hospital treatment.
Two months later and China was still telling the WHO that there was zero human to human transmission of the virus.
Dr. Anthony Fauci was also asked by Katie Sanders of Politifact if he thought COVID-19 had developed naturally. Fauci responded by suggesting other causes are a possibility.
"I am not convinced about that, I think we should continue to investigate what went on in China until we continue to find out to the best of our ability what happened," said Fauci.
"Certainly, the people who investigated it say it likely was the emergence from an animal reservoir that then infected individuals, but it could have been something else, and we need to find that out. So, you know, that's the reason why I said I'm perfectly in favor of any investigation that looks into the origin of the virus," he added.
As we highlighted last week, both current and former CDC Directors also remain open to the possibility that the virus was leaked from the Wuhan lab and scientific groups have also asserted that the lab leak is the most likely source.
Last week, Politifact was also forced to pull a 'fact check' that claimed it had "debunked" the lab leak origin theory of COVID-19.
At this point it has become untenable for anyone to keep claiming that the lab leak theory is a wild conspiracy theory given the plethora of valid evidence suggesting it could indeed be true.
Numerous commentators are now making the point that for months after the pandemic outbreak, information pertaining to the lab leak origin theory was ruthlessly censored by the major social media networks.
President Donald Trump was repeatedly accused of spreading fake news by highlighting the lab leak theory.
"Perhaps it's a bad idea to appoint tech officials the arbiters of what constitutes a "conspiracy theory" or "disinformation," and demand that they execute social media purges on that basis," remarked Michael Tracey.
"A year ago, lab leak theory was dismissed as "misinformation" by Facebook's 'independent' fact-checkers and posts mentioning it were removed. Now, even Dr Fauci is saying it should be investigated. Good example of why Big Tech companies should not try to censor "misinformation," said Toby Young.
"So now that MAINSTREAM outlets are admitting the likelihood of CoVid originating in a lab (after mocking Trump mercilessly over his claims for a year) let me ask you…If this info were available oh, say, last year… think it may have had an impact on the election?" asked Steven Crowder.
Don't expect any apologies from social media networks. For them to admit they got it wrong would bolster assertions that they shouldn't be the final arbiters of truth, a premise they will never accept.
We've seen a lot of India in the news recently. A lot more than we usually do. There's an apocalypse of sorts going on there, if the popular media is to be believed. But as is often the case, these reports are devoid of any context or perspective.
While the world's media can't get enough of India today, in its rush to support a narrative of terror about Covid-19, twelve years ago when there was a real story going on there, the world's media was nowhere to be seen.
In 2009, a Bill and Melinda Gates Foundation (BMGF) funded NGO carried out unauthorised clinical trials of a vaccine on some of the poorest, most vulnerable children in the world. It did so without providing information about the risks involved, without the informed consent of the children or their parents and without even declaring that it was conducting a clinical trial.
After vaccination, many of the participating children became ill and seven of them died. Such were the findings of a parliamentary committee charged with investigating this wretched affair. The committee accused the NGO of "child abuse" and produced a raft of evidence to back up its claim. This entire incident barely registered on the radar of Western media.
Nothing but lies and propaganda – Uncovering the truth about India's alleged "Covid Crisis"
The scenes being broadcast on 'BBC News' and displayed in newspapers such as 'The Guardian' across the UK on the current situation unfolding in India are horrifying. Reports of people dying in the street, images of mass "bonfires" in which they are burning the dead, constant stories about the lack of oxygen and the rush to get it from 'A to B' in order to save the lives of thousands of people. Sounds almost apocalyptic doesn't it?
That is of course until you put the whole "crisis" into context. Because what you are seeing on your TV screen and reading in a newspaper on the alleged situation regarding Covid-19 in India is nothing more than propaganda and lies which are being used to maintain the level of fear that they have managed to invoke in the majority of people in the United Kingdom since March 2020. You are being deceived, and we can prove it…
The amount of disinformation and misinformation on India's "Covid crisis" is now so vast that it's hard to know where to begin to untangle the web of deceit and lies. But let's start with an article released by 'The Guardian' on the 3rd May 2021. The article in question was headlined "Covering India's Covid crisis: 'Hundreds of journalists have lost their lives'". The tag line of the article reads "Our South Asia correspondent reflects on a catastrophe that is now affecting the lives of almost everyone in the country".
This is a lie. The current situation unfolding in India is actually only affecting two places in particular, Delhi and Mumbai. So this is far from almost everyone in the country, a grand total of 1.4 billion people. But the main "area of concern" is currently Delhi. Step outside of these two areas and you'll find that the rest of India is carrying on as normal.
What you are seeing on your TV screen and reading in a newspaper about an alleged 'Indian Covid variant' is nothing more than propaganda and lies which are being used to maintain the level of fear that they have managed to invoke in the majority of people in the United Kingdom since March 2020. You are being deceived, and we can prove it thanks to India's Government.
On the 12th May 2021, India's 'Ministry of Health and Family Welfare' released a statement entitled "WHO has not associated the term 'Indian Variant' with B.1.617, now classified as Variant of Concern".
The number of reported adverse reactions to the Covid vaccines in the USA surpassed 200,000 according to data released by the Centers for Disease Control and Prevention (CDC). The data comes directly from reports submitted to the Vaccine Adverse Event Reporting System (VAERS).
VAERS is the primary government-funded system for reporting adverse vaccine reactions in the U.S. Reports submitted to VAERS require further investigation before a causal relationship can be confirmed.
Every Friday, VAERS makes public all vaccine injury reports received as of a specified date, usually about a week prior to the release date. The latest data shows that between the 14th December 2020 and the 14th May 2021, a total of 227,805 total adverse events were reported to VAERS, including 4,201 deaths — an increase of 144 over the previous week — and 18,528 serious injuries, up 1,338 on the previous week.
This data also showed 943 total adverse events, including 23 rated as serious, among 12- to -17-year-olds.
In the U.S., 268.4 million COVID vaccine doses had been administered as of May 14. This includes 115 million doses of Moderna's vaccine, 144 million doses of Pfizer and 9 million doses of the Johnson & Johnson (J&J) COVID vaccine.
Antonio Guterres calls for countries to apply 'wartime logic' to fight the virus that has killed 3.4 million people.
The world is "at war" against COVID-19, the UN chief says, calling for the application of wartime logic to the inequitable access to the weapons needed to fight the pandemic.
Addressing the opening of the World Health Organization's annual assembly of member states on Monday, UN Secretary-General Antonio Guterres decried the "tsunami of suffering" sparked by the coronavirus crisis.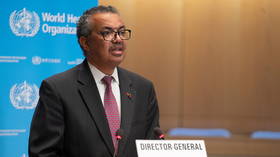 A virus even more transmissible and fatal than Covid-19 will lead the world into the next pandemic, the director-general of the World Health Organization (WHO) has said, noting the "evolutionary certainty" of such an occurrence.
"Make no mistake, this will not be the last time the world faces the threat of pandemic," Tedros Adhanom Ghebreyesus told the UN agency's annual assembly of health ministers from its 194 member states on Monday. "It's an evolutionary certainty that there will be another virus with the potential to be more transmittable and more deadly than this one."
On a more positive note, Ghebreyesus said the global number of Covid-19 cases and deaths reported has been decreasing for three consecutive weeks.
But the WHO chief stressed that the world remains "in a fragile situation" and cautioned against any nation assuming it is "out of the woods, no matter its [Covid] vaccination rate."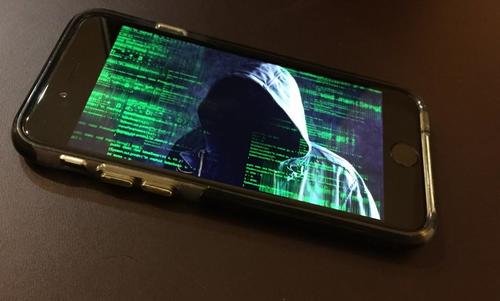 In a flagrant violation of patients' medical privacy that has just come to light, the British government has admitted to collecting and using smartphone data to analyze their activity without disclosing it as part of a vaccination study.
A report by the Independent Scientific Pandemic Insights Group on Behaviours claimed researchers from the University of Oxford discreetly used data from mobile phones as part of their study into how vaccination affected the lifestyles' of patients. The report was first cited by the Telegraph.
SPI-B advises the Scientific Advisory Group for Emergencies, better known as SAGE, which is responsible for advising the government and has played a key role in the UK's battle against COVID. Oxford, which helped develop a vaccine alongside British-Swedish pharmaceutical firm AstraZeneca, was responsible for collecting the data.
UK: THEY'RE CHANGING THE LAWS AGAINST US!
Power to remove you from your home and your family and forcibly vaccinated.
Freeman, [7 Feb 2021 at 02:00:49]:
Coronavirus Bill: emergency Covid-19 legislation – House of Lords Library
The bill proposes new laws that would provide the Government, and various public bodies, with powers to manage the effects of the Covid-19 pandemic in the UK.
Ravi Freeman, [7 Feb 2021 at 02:00:49]:
The U.K. govt new bill is terrifying – lawfully dissenting is our reproach under common law…
Coming into law-UK
Coronavirus Bill (HC Bill 122)
The emergency Coronavirus Bill will be rushed through as LAW
Today sees the 2nd reading, if passed it will immediately proceed to 3rd and on. And contains the most draconian powers ever proposed in peace-time Britain.
This WILL BE rushed through Parliament and the powers will last two years
New powers WILL affect OUR freedom and take away OUR rights – And this is how the main body, potentially translates as…
* Forced detention and isolation can be of anyone, including children, and for any amount of time.
KIDNAPPING with no accountability
* Authorities can FORCIBLY take biological samples from your body.
Human rights rights REMOVED
* There's no clear access to legal rights from as-yet unidentified isolation facilities.
Financial crisis or remedies DENIED
* Powers last up to 2.5 years
Lockdown powers could prevent protests against measures.
DELIBERATELY included
* State surveillance safeguards weakened.
Track & Trace will be used as the equivalent of monitoring travel, and where ELECTRONIC TAG – Your mobile
* Protections from forced detainment and treatment under Mental Health Act lowered.
If you put up any belligerence or defensive, the establishment can SHUT YOU DOWN and a permanent record placed against you
* Cremations can be enforced against personal and religious wishes.
TO DENY EVIDENCE of murder by lethal injection for no medical reason
* Changes to the Court system. The total REMOVAL of personal and civil rights, under Common Law
* Registration of deaths, will state Covid
* No inquests into suspicious deaths!
DENYING challenges the BS of dying from an ear ache justifys death by lethal injection
* No requirement for any medical certification for burials or cremations!
FAST TRACK cover up
It also indemnifies the Health Service should they fail for what ever reason to provide care.
They can literally murder, with no investigation
The most frightening part?
* Only ONE medical 'officer' is required to sign off COMPULSORY TREATMENT ORDER which means…
In the real world you can be forced to accept medication. Or held down and injected with whatever is seen fit
THAT is the biggest and worst threat to your own freedoms
Schedule 8 Pt1.**
Local Authorities will now be exempted from compliance with their duties under The Care Act 2014. Schedule 11
The BBC wont be telling you that bit…
So. If someone dies in police custody or any type of custody they can simply dispose of the body without any paperwork medical exam or certification or inquest
Get the facts…
* https://publications.parliament.uk/pa/bills/cbill/58-01/0122/cbill_2019-20210122_en_1.htm?fbclid=