COVID news – 3 July, 2021
COVID news – 3 July, 2021
The Delta Covid-19 variant is currently rampant in the United Kingdom according to official data which has been released by Public Health England (PHE) in an attempt to justify the continuation of draconian restrictions on the lives of the British people.
However, we wonder if they realise that the very same data PHE released shows us that people who have received two doses of the Covid-19 vaccine have an 885% higher chance of dying of Covid-19 than of those who are unvaccinated?
Of these 58.4% were people who had not been vaccinated, totalling 53,822.
A further 7.8% were people who had received both doses of a Covid-19 vaccine, totalling 7,235.
A further 14.9% were people who had received one dose of a Covid-19 vaccine at least three weeks prior to testing positive for the Delta Covid variant, totalling 13,715.
And a further 6.78% were people who had received one dose of a Covid-19 vaccine less than three weeks prior to testing positive for the Delta Covid variant, totalling 6,242.
As per the above table taken from the Public Health England we can see that the number of positive cases of the Delta variant in people who are unvaccinated outnumber the number of positive cases of the Delta variant in people who are fully vaccinated by around 7.4 to 1.
This difference probably gives you the impression that the Covid-19 jabs are working fantastically? Well don't get too excited.
Because if we take the number of people who have had at least one dose of a Covid-19 vaccine – 27,192, we can see that the number of people who are unvaccinated, who have tested positive for the Delta variant only outnumber people who have received at least one dose of a Covid-19 vaccine by around 1.97 to 1.
They don't seem so fantastic now do they?
But how do have these alleged confirmed cases of the alleged Delta Covid-19 variant translated into hospitalisations? Well thankfully Public Health England tell us within their report.
As per the above table we can see that of the 53,822 confirmed cases of the Delta Covid variant in people who were unvaccinated, 831 presented to emergency care which resulted in overnight inpatient admission. This accounts for 1.54% of the confirmed cases in people who are unvaccinated.
However, of the 7,235 confirmed cases of the Delta variant in people who are fully vaccinated people, 190 presented to emergency care which resulted in overnight inpatient admission. This accounts for 2.6% of the confirmed cases in people who are fully vaccinated.
This data, which has been published by Public Health England, shows us that people who have received two doses of a Covid-19 vaccine have a 70.1% higher chance of being hospitalised with the alleged Delta Covid variant than people who are unvaccinated.
None of the Covid-19 vaccines have been proven to prevent infection or prevent the spread of the alleged Covid-19 virus. Instead they have allegedly been proven to reduce the risk of hospitalisation and death, but even then the study carried out is highly questionable.
It doesn't look like the Covid-19 vaccines are doing what they say on the tin, does it? Perhaps they're doing their job at reducing the risk of death, thankfully Public Health England have provided the data for us to find out.
As per the above table we can see that of the 53,822 confirmed cases of the Delta Covid variant in people who are unvaccinated, 44 have sadly died. This accounts to 0.07% of confirmed cases in the people who are unvaccinated.
However, of the 7,235 confirmed cases of the Delta Covid variant in people who had received both doses of a Covid-19 vaccine and were therefore fully vaccinated, 50 have sadly died. This accounts to 0.69% of confirmed cases in people who are fully vaccinated.
This data, which again has been published by Public Health England, shows us that people who have received two doses of a Covid-19 vaccine have a 885.7% higher chance of dying due to the Delta Covid variant than people who are unvaccinated.
Now that definitely isn't what the Covid-19 vaccines said they would do on the tin.
Is this evidence of antibody-dependent enhancement? One senior researcher at the Massachusetts Institute of Technology's Computer Science and Artificial Intelligence Laboratory –  Stephanie Seneff, seems to think so.
ADE blighted previous attempts at coronavirus vaccines and frequently resulted in enhanced lung disease among vaccinated lab animals. It led researchers in 2012 to advise scientists to proceed with "caution" for any human coronavirus vaccines which could lead to enhanced lung disease. 
Seneff said research has shown that coronavirus vaccines alter the ways immune systems respond to infection and can activate other sleeping infections in the vaccinated person.
"It is conceivable to me that the laser-beam specificity of the induced antibodies is offset by a general weakening of innate immunity," Seneff said.  
"I also suspect that massive vaccination campaigns may accelerate the rate at which the vaccine-resistant mutant strains become dominant among all the SARS-CoV-2 strains." 
Considering the fact 45 million people have had at least one dose of a Covid-19 vaccine in the United Kingdom at the time of writing, it looks like we're in for one hell of a winter crisis.
Third "booster" dose will be offered in the UK this fall to "prolong" the effect of the COVID vaccines, health authorities said.
 Despite the increasing number of fatalities and deaths among the most vulnerable after taking the COVID-19 vaccine, the UK is pushing them to take a third dose.
Prime Minister Boris Johnston's government announced in a press release on June 30, 2021, that they have "welcomed the interim advice" of the Joint Committee on Vaccination and Immunisation (JCVI) and will prepare to roll out a booster dose of the vaccine this fall.
"We need to learn to live with this virus," stated UK Health and Social Care Secretary Sajid Javid in the press release, "Our first COVID-19 vaccination programme is restoring freedom in this country, and our booster programme will protect this freedom."
The goal will be to offer this booster vaccine to the "millions of the most vulnerable" to "ensure the protection they have from the first and second doses is maintained ahead of the winter and against new variants," the government press release added. The program would be a "2-stage programme" that would coincide with the annual flu shot programme.
Johnston's comments on July 1, 2021, reported by The Scotsman, echoed Javid's remarks on freedom. Speaking at a Nissan plant in Sunderland, he said, "certainly, … [for] everybody who is frustrated about travel over the summer – double jabs will be a liberator."
People who have received the "two jabs," Johnston continued, will be "in a much better position." The booster program in the fall for the vulnerable he said, will "give us the extra insulation, that extra security that we need."
The plan to add the third dose of the vaccine comes after the report by the Medicines & Healthcare products Regulatory Agency (MHRA) for the UK. As of June 23, 2021, since the rollout of the vaccines in December, 439 cases reported side effects or "suspected adverse reactions (ADRs) to the Pfizer/BioNTech vaccine in which the patient died shortly after vaccination."  
There have also been reported 936 ADR deaths for the AstraZeneca vaccine. MHRA notes that "the majority of these reports were in elderly people or people with underlying illness," but adds that the ADR remains a "suspected" reaction and that they are not yet reporting a causal link.
The MHRA also reported:
395 incidences of blood clots with an 18% fatality rate between the ages of 18-93

8 incidences of Capillary Leak Syndrome, "a condition where fluid leaks from the small blood vessels into the body"

A variety of menstrual disorders and unexpected vaginal bleeding (the MHRA does not list the number of incidences)

102 incidences of Myocarditis and Pericarditis (inflammation of the heart)
The MHRA concluded stating, "[a]ll vaccines and medicines have some side effects. These side effects need to be continually balanced against the expected benefits in preventing illness."
The UK is not the only country looking to add a booster dose of the vaccine in the fall. Russia has recently announced its intentions for continuous vaccinations. According to interfax.ru, "[a]fter Russia reaches the level of collective immunity, vaccination should be carried out in a 'routine' planned manner … it will be necessary to be re-vaccinated 12 months after the first vaccination."
Moscow health authorities, according to the Los Angeles Times, have already started offering the booster shots with the "domestically produced two-shot Sputnik V vaccine and its one-shot Sputnik Light version."
The international movement towards a third jab follows the announcement of Pfizer CEO Albert Bourla in March that the company is anticipating annual booster shots. The development of booster vaccines is to address new variants.  
"Every year, you need to go to get your flu vaccine," Bourla said. "It's going to be the same with Covid. In a year, you will have to go and get your annual shot for Covid to be protected," Bourla told NBC News
The Army has directed commands to prepare to administer mandatory COVID-19 vaccines as early as Sept. 1, pending full Food and Drug Administration licensure, Army Times has learned.
The directive came from an execute order sent to the force by Department of the Army Headquarters
Army Times obtained a portion of a recent update to HQDA EXORD 225-21, COVID-19 Steady State Operations.
"Commanders will continue COVID-19 vaccination operations and prepare for a directive to mandate COVID-19 vaccination for service members [on or around] 01 September 2021, pending full FDA licensure," the order said. "Commands will be prepared to provide a backbrief on servicemember vaccination status and way ahead for completion once the vaccine is mandated."
WHY WE MUST HALT THE GLOBAL ROLL-OUT NOW WITH DR PETER MCCULLOGH 
Neil Oliver: 'Government should leave our kids alone'
The UK government has announced that it is planning to offer the "most vulnerable" Covid-19 booster shots from September.
In a press release posted on 30th June, the Department of Health and Social Care said that they are hoping to offer a Covid-19 booster vaccine to those considered vulnerable, in September to ensure that their "protection they have from first and second doses is maintained ahead of the winter against new variants."
The Joint Committee on Vaccination and Immunisation (JCVI) advised the government on who should be prioritised for a third dose, stating that those who are vulnerable should be first in line for the booster shot.
It is expected that the final JCVI advice will be published before September and will take into account the "latest epidemiological situation, additional scientific data from trials such as Cov-Boost, real-time surveillance of the effectiveness of the vaccines over time and emerging variants."
NZ DR.SPEAKS OUT.I AM GRAVELY CONCERNED ABOUT THE ROLL OUT OF THE PFIZER VACCINE
DR. ROBERT MALONE INTERVIEW – INVENTOR OF MRNA TECHNOLOGY CENSORED FOR SPEAKING OUT ON VACCINE RISKS
PM Scott Morrison said quotas for overseas arrivals would be cut by half to help prevent further outbreaks
Under current 'zero Covid' strategy, 6,000 people are allowed to enter country 
The quota will be cut to about 3,000 people by the middle of July, Morrison said   
12 million Australians are under lockdown rules as cases of Indian variant climb 
Australia Agrees Plan to Abandon Zero Covid Strategy
As infections surge during winter and with half the country now under restrictions in the 'Zero Covid' state, the national Government in Australia has finally accepted that trying to keep Covid out forever is no way to run a country. The cabinet has agreed plans to end restrictions and reopen borders as the country shifts to a vaccine strategy that treats Covid "like the flu". ABC reports.
National Cabinet has agreed to a four-stage plan that would see Australia transform into a vaccinated nation that manages COVID-19 with few restrictions.

The goal, as Prime Minister Scott Morrison said, is for Australia to begin treating COVID-19 "like the flu".

It would mean governments shift from focusing on case numbers to focusing on rates of hospitalisation and death as Australians learn to live with low rates of mild illness in the community.

To get to a point beyond lockdowns and border closures, Australians will need to roll up their sleeves and get vaccinated, but leaders are yet to agree how many jabs it will take to open up.
However, as the Swiss Doctor notes, the country's vaccine programme has not exactly got off to a good start.
Australia still has a very low, single-digit vaccination rate; moreover, the country currently relies on AstraZeneca, which achieves only a 60% protection rate against symptomatic infection with the 'Indian variant', and which will be phased out due to several fatal and severe reactions in young adults. Thus, Australia is likely to face a fierce uphill battle against the coronavirus during the ongoing winter season
The media hysteria is in full swing down under, with the Australian Associated Press telling readers that the Delta variant is "twice as contagious as the original virus and can be spread through fleeting contact that lasts just seconds". Oh dear, where's a fact checker when you need one? Glad not to be in Australia right now.
NSW shop owner violently arrested for refusing to wear a mask
Disturbing footage has emerged showing officers from the Hume Police District in New South Wales arresting the Organic Food Store owner in Bowral for refusing to wear a mask.
Full report: https://rebelne.ws/3qEA8eW
CHINESE scientists behind a possible lab leak in Wuhan could be hunted down and executed by the Communist regime as pressure mounts over Covid's origin, an expert has warned.
Labs in Wuhan have been at the centre of a storm ever since the virus first emerged just a stone's throw from a facility which was known to be studying very similar bat viruses.
The Indian Bar Association (IBA) sued WHO Chief Scientist Dr. Soumya Swaminathan on May 25, accusing her in a 71-point brief of causing the deaths of Indian citizens by misleading them about Ivermectin. There is also an updated legal notice on June 13, 2021.
Point 56 states, "That your misleading tweet on May 10, 2021, against the use of Ivermectin had the effect of the State of Tamil Nadu withdrawing Ivermectin from the protocol on May 11, 2021, just a day after the Tamil Nadu government had indicated the same for the treatment of COVID-19 patients."
If a trial in India finds WHO Chief Scientist Dr. Soumya Swaminathan guilty then the WHO Scientist could be sentenced to death or life in prison. Dr Soumya Swaminathan would have be charged with the threatened criminal prosecution and be found guilty on one of the those charges.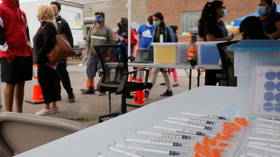 Former CDC director Tom Frieden was criticized on Monday after he called the Delta variant of Covid-19 a "heat-seeking missile" that targets the unvaccinated – with many pointing out Delta apparently infects the vaccinated too.
"As Delta spreads rapidly, it's acting like a heat-seeking missile targeting those who haven't yet been vaccinated," said Frieden, who served as the director of the Centers for Disease Control and Prevention (CDC) under former president Barack Obama between 2009 and 2017.
Though Frieden received over 9,000 likesand 2,000 retweets on Twitter, many commenters also criticized and ridiculed the ex-health official over the claim.
NSW Police 'taking action' against COVID-19 public health breaches
One has to assume this is recent because Australia has had "No Jab, no pay" on the books since 2016.
NO JAB NO PAY POLICY IN AUSTRALIA
Do the hacks that write such items really believe what they are writing? Are they clueless or unprincipled presstitutes who will write anything their superiors say to get ahead.?
Half of all Kiwis believe in at least one piece of widely debunked misinformation, a new survey has found.
And that might be because many of us are more likely to trust information we get from friends and family than the news media.
The Chief Censor's office surveyed more than 2300 Kiwis, and found one in five Kiwis believe in at least three high-profile examples of misinformation about topics including COVID-19, QAnon and even the Christchurch terror attack.
"We expect that people will have misinformation narratives that make sense to them; this is what these kinds of conspiracies or narratives are designed to do," said Kate Hannah, a research fellow at the University of Auckland who specialises in disinformation.
Electron Microscope Reveals Horrifying Contents Of COVID-19 Vaccine
Tim Truth explores the shocking images uncovered by researchers who looked at the smallest of particles that are allegedly contained in the COVID-19 vaccines
The World Economic Forum (WEF) has played a bigger role over the past 15 months than many of you may realize, and now they have released a helpful guide for governments and public health officials around the world on how to coerce and manipulate the general public into getting the Covid-19 vaccine.
The WEF states in a recent article that in order to achieve herd immunity against the alleged disease COVID-19, public health officials should use the "advertising theory," manipulate the way people think and feel about getting the injection, use community leaders and health workers to conduct propaganda, and offer bribes as incentives to "get skeptics through the doors of local vaccination centers."
The advertising theory is based on the "Hierarchy of Effects Framework", which suggests that "customers think first, then feel, then do." The WEF believes that policymakers around the world are currently only catering to people who are already interested in getting the COVID-19 vaccination, so they recommend that in order to convince skeptics, officials resort to three simple methods of coercion and manipulation.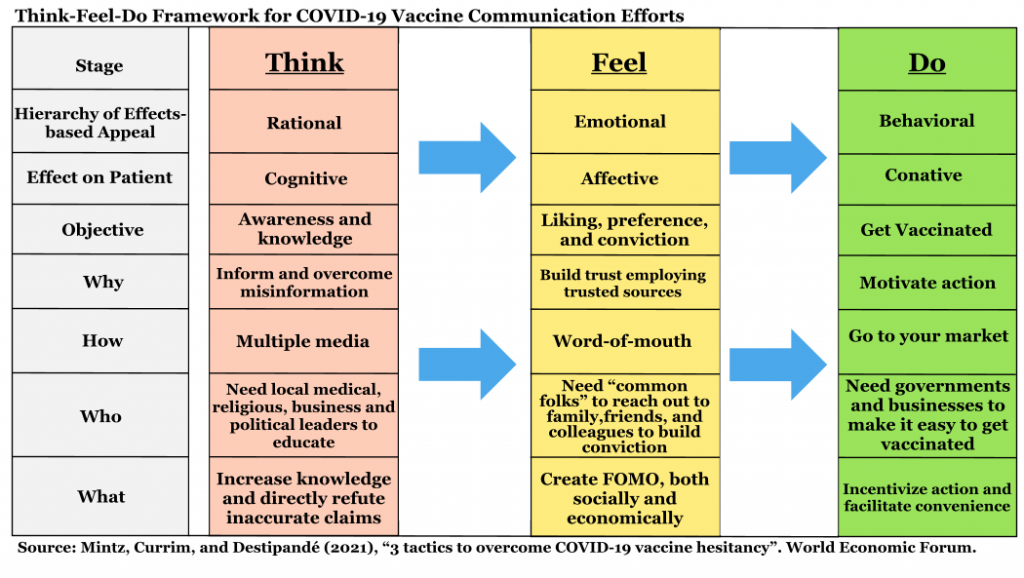 The first step the WEF recommends health officials take is to "increase knowledge and overcome misinformation." This revolves around the "thinking" phase of advertising theory and states that local authority figures proactively reach out to skeptics and educate them through "media such as phone calls, direct mail, television, billboards and digital channels."
Why do they recommend this? Because, thanks to research, the WEF believes that people "are likely to believe that the vaccine development and approval process was rushed, with under-reported side effects." The problem with the WEF's opinion is that people are right to believe that the development and approval process was rushed. They are also right to believe that side effects are under-reported. This is not an opinion, it is a fact.
The average time it takes for vaccines to be approved for the market is about eight years. Within 11 months after the COVID-19 vaccines were developed to, they began administering them to the general public, but even then they were not approved like other vaccines, but received emergency approval. Why were they only licensed for emergency use? Because they are still in the third stage of research and therefore experimental. The emergency approval means that the manufacturer of the vaccine cannot be held liable for any harm resulting from the vaccine.
As for underreporting of adverse reactions? Have you ever heard of the MHRA's Yellow Card system? Many people have not and that is exactly why adverse reactions are underreported. Under the Yellow Card system, people can report side effects they have experienced as a result of the COVID-19 vaccines, and the MHRA itself believes that only 1% – 10% of side effects are actually reported.
This makes the actual number of adverse reactions and deaths reported under the program quite frightening when one takes into account the under-reporting. After all, according to the 21st update from the UK Government / MHRA on adverse reactions to the Covid-19 vaccines, there have been 973,425 adverse reactions, ranging from mild to very serious, and 1,356 deaths up to June 16, 2021.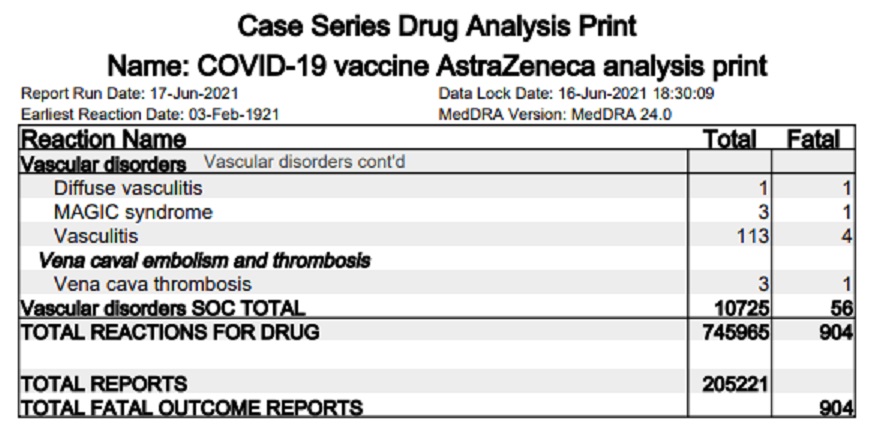 The second step that the WEF recommends public health officials take is propaganda and intimidation. This revolves around the "feeling phase" of advertising theory and states that vaccine refusers should be bombarded with phone calls and conversations, and harassed on social media to persuade them to take the COVID-19 injection.
The WEF also suggests that another way to improve the state of mind of vaccine skeptics is to capitalize on the fear of missing out (FOMO), both socially and economically. To achieve this, the WEF recommends that public health officials use tactics that induce guilt and regret.
They suggest that this can be done in a similar way as was successfully done in Canada in the 1930s and 1940s to combat diphtheria. In that period, people used messages like "if your children die of diphtheria, it's your fault because you chose not to make the effort to protect yourself from it."
The problem here is that the COVID-19 vaccines do not prevent infection or transmission, so using messages as the WEF recommends is coercion and would not amount to informed consent, as the individual would instead have been extremely misinformed.
The COVID-19 vaccines have reportedly only been proven to reduce the risk of hospitalization or death from COVID-19, a risk that is already incredibly small for most people, averaging about 0.02%.
The limited tests that were conducted only measured whether or not a vaccinated person contracted a serious illness when infected with COVID-19, but these tests were flawed because no one was exposed to the virus during the study, they only measured what happened when they were in the general population
The European Union on Thursday launched its digital COVID-19 certificate system, a "vaccine passport" type credential meant to smooth border crossings between the EU's 27 member states.
Called the EU digital COVID certificate, the credential indicates if a traveller has been fully vaccinated against COVID-19, has received a recent negative test result, or has immunity due to recent recovery. It takes the form of a QR code which can be displayed on an electronic device such as a smartphone or printed out.
The European Commission (EC), the bloc's executive body, said in a statement that 21 Member States had already started to issue the certificates ahead of the July 1 deadline, while five EU countries were set to start using the system today. There is a phasing-in period of six weeks for the issuance of certificates for those EU countries that need more time.
"In March, we promised to have an EU-wide system to facilitate free and safe travel within the EU by the summer holidays," said EC President Ursula von der Leyen, in a statement. "Now we can confirm that the EU Digital COVID Certificate system is up and running."
WASHINGTON – More than 68% of United States active-duty service members have received at least one dose of a COVID-19 vaccine, the Department of Defense announced Wednesday.
"As a department today, over 68% of our active duty service members have received at least one dose," Max Rose, senior adviser to the secretary of defense, told reporters at the Pentagon during a press conference. 
AS FACEBOOK TARGETS 'EXTREMISM', LAWSUIT FINDS COMPANY BENEFITS FROM SEX TRAFFICKING OF CHILDREN
Beginning this week, the censorship heavy Facebook rolled out a new warning to users alerting them to the possibility that they may have seen "extremist content" or may be friends with extremists. Every member of the Free Thought Project received one of these warnings — despite years of promoting only peace and freedom for all.
"Are you concerned that someone you know is becoming an extremist?" read one of the messages that some users received. Another read, "you may have been exposed to harmful extremist content recently." Both included links to "get support" where users can report content they deem extremist.
This move comes after Joe Biden announced last month that they are creating a means for family and friends to snitch on each other. 
In a teleconference three weeks ago, a senior administration official told reporters of a plan that sounds reminiscent of the Minority Report by attacking "pre-crime."
"We will work to improve public awareness of federal resources to address concerning or threatening behavior before violence occurs," the official said.
The official went on to explain how this would work, which involves family members and friends snitching on each other.
We will work to improve public awareness of federal resources to address concerning or threatening behavior before violence occurs.  And on that, I would just note that one of the things we're talking about is the need to do something in this space, like the "See something" — "If you see something, say something" concept that has been promulgated previously by DHS.  This involves creating contexts in which those who are family members or friends or co-workers know that there are pathways and avenues to raise concerns and seek help for those who they have perceived to be radicalizing and potentially radicalizing towards violence.
The official also announced that the government would be partnering with big tech to achieve "increased information sharing" between tech platforms to help combat this potential for radicalization.
It now appears that it's here.
On Thursday, Facebook said the extremist warning was a test for a global approach to prevent radicalization on the site.
"This test is part of our larger work to assess ways to provide resources and support to people on Facebook who may have engaged with or were exposed to extremist content, or may know someone who is at risk," said a Facebook spokesperson in an emailed statement to Reuters. "We are partnering with NGOs and academic experts in this space and hope to have more to share in the future."
But exactly what Facebook considers "extremism" or "extremist content" remains unclear. What is perfectly clear, however, is that they will undoubtedly crack down on political speech, vaccine safety speech, and all other legal free speech that may challenge the status quo — as this has been their MO from the start.
As Facebook moves the needle on censorship of free speech to an all time high, last week, they were sued in the Texas Supreme Court for allowing child predators to groom and recruit children for sex-trafficking.
The lawsuit, carried out by a group of children who were recruited on Facebook by their abusers, was successful in moving forward last week. The group sued Facebook for negligence and product liability, saying that Facebook failed to warn about or attempt to prevent sex trafficking from taking place on its internet platforms. The suits also alleged that Facebook benefited from the sexual exploitation of trafficking victims, according to a report in the Houston Chronicle.
The three victims accused Facebook of "running "an unrestricted platform to stalk, exploit, recruit, groom, and extort children into the sex trade." One was 15 when an older man contacted her on Facebook, offered her a modeling job, photographed her, posted the pictures on the now-defunct BackPage website, and prostituted her to other men, leading her to be "raped, beaten, and forced into further sex trafficking." The other two girls were 14, and reported almost identical experiences, with one openly pimped out for "dates" on Instagram, a Facebook subsidiary," Graham Dockery explained.
Facebook lawyers argued the company was shielded from liability under Section 230 of the federal Communications Decency Act, which states that what users say or write online is not akin to a publisher conveying the same message.
This should totally be the case, but if Facebook can claim Section 230 on child trafficking, then why do they target and eliminate political speech so viciously? If Facebook does not act as a neutral party and removes peaceful anti-establishment content, they have no legal basis to claim entitlement under Section 230.
The court disagreed with Facebook's lawyers, ruling, "We do not understand Section 230 to 'create a lawless no-man's-land on the Internet' in which states are powerless to impose liability on websites that knowingly or intentionally participate in the evil of online human trafficking."
"Holding internet platforms accountable for the words or actions of their users is one thing, and the federal precedent uniformly dictates that Section 230 does not allow it," the opinion said. "Holding internet platforms accountable for their own misdeeds is quite another thing. This is particularly the case for human trafficking."
For years, TFTP has reported on this phenomenon of Facebook attacking political speech while child exploitation goes unchecked. In 2018, Facebook and Twitter — without warning or justification — deleted the pages of Free Thought Project and Police the Police which had over 5 million followers.
During this purge, they also removed hundreds of other pages including massive police accountability groups, antiwar activists, alternative media, and libertarian news outlets. Facebook claimed to remove these pages in the name of fighting disinformation online and creating a safer user experience. But this was a farce. Illustrating just how big of an ostentatious sham this was, just weeks after claiming to keep their community safe, a child was openly sold on their platform.
This was no isolated incident either. The Guardian reported a study in 2020 that suggested Facebook is not fully enforcing its own standards banning content that exploits or endangers children.
According to the study, it examined at least 366 cases between January 2013 and December 2019, according to a report from the not-for-profit investigative group Tech Transparency Project (TPP) analyzing Department of Justice news releases.
Of the 366 cases of child sex abuse on Facebook, the social media giant reported just 9% of them to authorities. Investigations initiated by authorities discovered the other 91% of the cases — not Facebook.
As the great purge of anti-establishment views continues, remember that this company who claims they have your best interests in mind, according to the aforementioned lawsuit, is benefiting from the exploitation and trafficking of children.