David Bauer:The Pfizer jabs will reduce the immune system To 1/5th to 1/6th
David Bauer:The Pfizer jabs will reduce the immune system To 1/5th to 1/6th
A lot of people are saying things like "we have turned a corner", usually after a large demonstration in which hundreds of thousands come out onto the street. It is important to avoid despair where possible but equally important to avoid what is called 'hopium". I have moved beyond the attitudes of Guy McPherson's circle where everything leads to extinction and death (which is why people call it a 'death cult').
I prefer the philosophy of this Taoist parable which tell us to stay away from dualistic concepts.
This morning I awoke to the following and thought to myself 'how could people possibly have the vaccine after knowing that the 'vaccine' will destroy the innate immune system as described by Geert van den Bossche.
But they can and they will: concepts like 'antibodies' and 'innate immunity' will go over people's heads whereas propaganda buzz phrases like " safe and effective" won't. Generally speaking, those who are going to understand will have seen it while the masses of people have been innoculated against the Truth.
My sense of light irony turned to anger when I found this was 2 months ago; they KNEW back then what the effects of the vaccine would be (not too long after vanden Bossche came out with his concerns.
From March, 2020
Geert Vanden Bossche:
Urgent call to WHO: time to switch gears
tt was reported on mainstream news (if that is what the Daily Mail is) and yet we are still told how 'safe and effective' the vaccines are.
Dr.Bauer, in this short piece tells us how dangerous the vaccine is but concludes by saying that the best remedy against a poison is to take more of the poison.
Dr David Bauer: 'Pfizer vaccine produces fewer key antibodies'
Dr Bauer of the Francis Crick Institute explains that the Pfizer vaccine produces 5-6 times fewer neutralising antibodies that play a key role in protecting us from the Indian variant.
He suggests that booster Pfizer jabs will be essential.
***
Even the CDC director who is telling us basically that the vaccines don't work tells us in the same breath that the vaccines are "working exceptionally well"
There It Is… CDC Director Tells CNN the COVID Vaccines Can't Prevent Transmission (VIDEO)
7 August, 2021
There it is…
CDC Director and liberal mouthpiece Dr.Rochelle Walensky told Wolf Blitzer on Friday that the COVID vaccine cannot prevent the transmission of the disease.
Dr. Rochelle Walensky: Our vaccines are working exceptionally well. They continue to work well for Delta in regard to severe illness and death being prevented. But what they can't do anymore is prevent transmission.
So you can still spread the virus to the elderly and the sick.
When you think of it these agendas, which I firmly believe is not just about making megabucks for Big Pharma but also redesigning the economy and eliminating the elderly and other 'useless eaters' who are simply not needed in the Great Reset and have to be eliminated.
These people are not just going to give up and go home just because someone lost a court case or because increasing people came out onto the streets in opposition.  Just think back to World War 2; the world knew of the dangers of Adolf Hitler and the nazis; it took the death of millions of people and Total War to free the world of this Evil.
This is not to think negatively but simply to think realistically and keep the mind open to the outcome without attachment to the result. This is another spiritual teaching that I have absorbed.
Here are some other headlines – 
DEADLY SHOTS! Former Pfizer Employee Confirms Poison in COVID 'Vaccine'
EXCLUSIVE! Karen Kingston, a former Pfizer employee and current analyst for the pharmaceutical and medical device industries, came forward with indisputable documentation that should be shared with the ENTIRE WORLD!
The inoculation being referred to as 'COVID Vaccines' is a poisonous death sentence, and nobody should subject themselves to the shots.
Double-blind study shows ivermectin reduces disease's duration and infectiousness • FDA and WHO caution against its use
Ivermectin, a drug used to fight parasites in third-world countries, could help reduce the length of infection for people who contract coronavirus for less than a $1 a day, according to recent research by Sheba Medical Center in Tel Hashomer.
Prof. Eli Schwartz, founder of the Center for Travel Medicine and Tropical Disease at Sheba, conducted a randomized, controlled, double-blinded trial from May 15, 2020, through the end of January 2021 to evaluate the effectiveness of ivermectin in reducing viral shedding among nonhospitalized patients with mild to moderate COVID-19.
No one ever bothered when patients with chronic fatigue suffered cognitive difficulties or "brain flog". They were laughed out of doctors' rooms
Over 190 million people have officially contracted SARS-CoV-2, the virus which causes Covid-19. Of that, the vast majority have recovered – while up to one-third reportedly suffer from lingering symptoms of varying severity, known as 'long covid.'
Common complaints include a lack of smell and taste, as well as "brain fog" – in which sufferers often complain of ongoing confusion, lack of focus, and migraines – well after they've 'recovered' from the disease.
Last week, The Independent reported that Covid-19 may accelerate the onset of Alzheimer's disease in patients suffering from neurological symptoms, while another study noted in the report found that coronavirus patients "are more susceptible to long-term memory and thinking problems."
Last September, a study offered the first clear evidence that Covid-19 'hijacks' brain cells to make copies of itself – starving nearby cells of oxygen. The same researchers found last July that some Covid-19 patients have developed serious neurological complications, including nerve damage.
Following in the footsteps of French President Emmanuel Macron, whose vaccine passport was yesterday upheld by France's Constitutional Court, Quebec has drawn up plans for a vaccine passport of its own.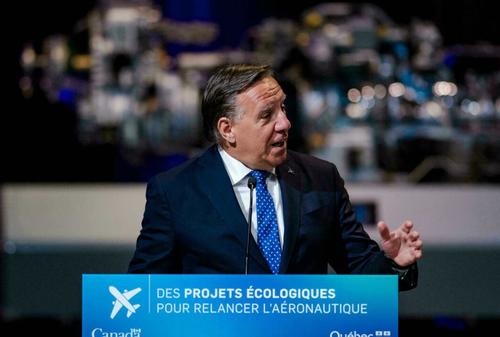 According to France24, Quebec – Canada's second-largest province by population and its only province that's francophone, announced this week that it plans to introduce a vaccine passport, the first in Canada, to counter a fourth wave of the coronavirus and the spread of the Delta variant.
Of all the people on the planet who should probably take a pass on weighing in over the future of Covid-19, the woman suspected of either creating it and/or releasing it is probably at the top of the list.
Yet, that's what just happened.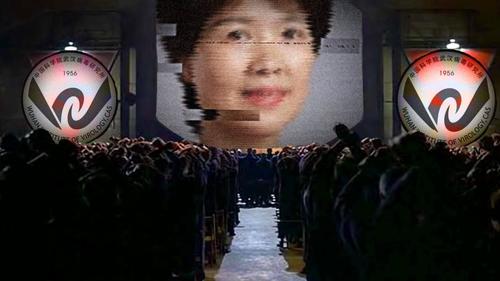 According to Chinese state media cited by the South China Morning Post, top CCP virologist Shi Zhengli of the Wuhan Institute of Virology – also known as "Bat Lady" – says the virus will continue to mutate, and we must prepare to coexist with it.
"As the number of infected cases has just become too big, this allowed the novel coronavirus more opportunities to mutate and select. New variants will continue to emerge," said Shi, whose lab was working with a US-Funded nonprofit to make bat coronaviruses more infectious to humans.
ALL OF THE COVID PATIENTS GOING INTO A HOSPITAL IN FLORIDA HAVE BEEN VACCiNATED.
INTAKE FORM ASKS "HAVE YOU BEEN VAXXED" AND ALL ARE "YES"
From a few months ago.