Death of coronavirus doctor Li Wenliang
Death of coronavirus doctor Li Wenliang
Death
of coronavirus doctor
Li Wenliang becomes
catalyst for 'freedom of
speech' demands in China
Beijing's
top anti-corruption agency is sending investigators to Wuhan,
signalling how seriously it is taking public anger over the handling
of the outbreak

If
the public can't express their views, the crisis of confidence
will only recur, analyst says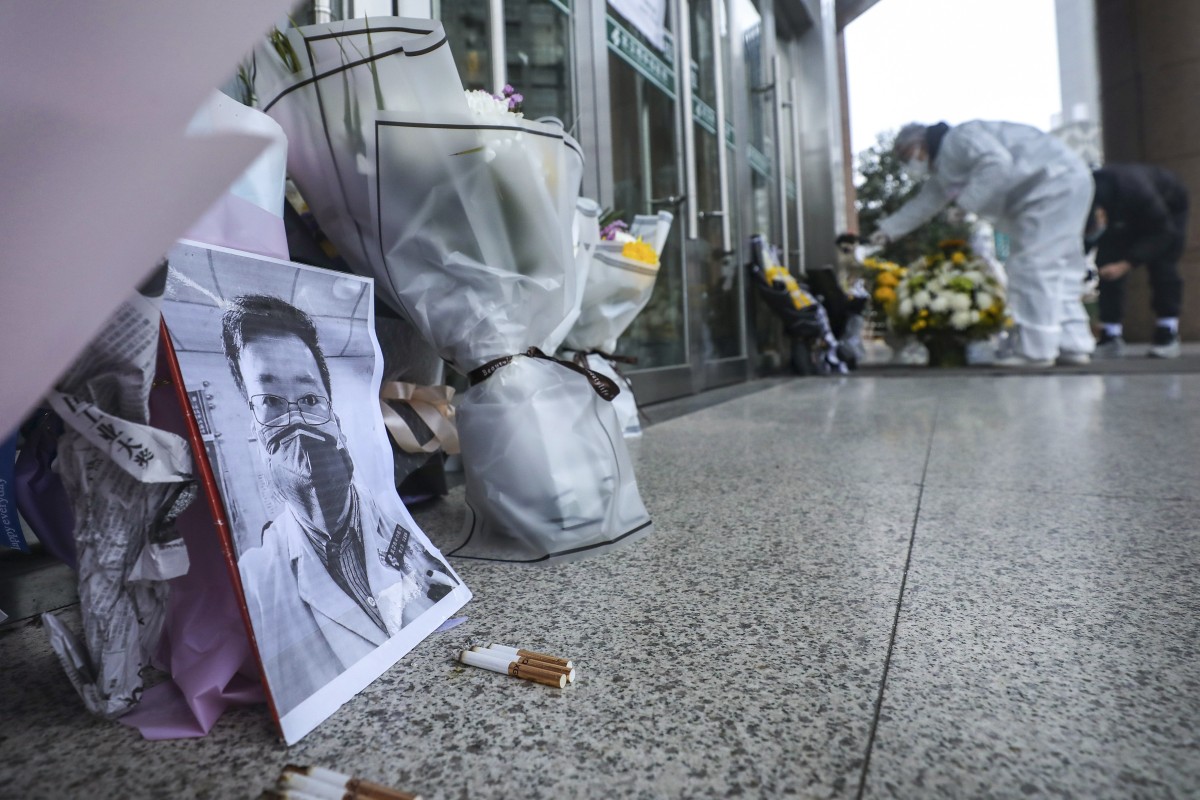 SCMP,
7 February, 2020
The
death of a doctor in China is threatening to turn into a public
confidence crisis for Beijing, just as it faces unprecedented
challenges from the coronavirus outbreak.
Beijing's
unusual decision the same day to send a team from the country's top
anti-corruption agency to Wuhan, the epicentre of the outbreak, to
look into "issues of public concern relating to Li Wenliang"
shows how seriously the government is taking the venting of public
anger.
"It is a very big crisis. China's public opinion was divided, but this time a consensus has been formed. The public share the same attitude and harbour the sentiments of sympathy, suppression and grieving anger," Wuhan University law professor Qin Qianhong said.
"I am worried that the situation could explode, or become like when [former Communist Party general secretary] Hu Yaobang died or even more serious."
Doctor Li Wenliang died on Friday in the central Chinese city of Wuhan after being infected with the virus, sparking a huge outpouring of grief and anger online in China. For many, his death symbolised government inaction in dealing with the outbreak, when he was one of the first to warn of the new disease. For that he was reprimanded by the police.