Disabling parts of the brain with magnets can weaken faith in God and change attitudes to immigrants, study finds
Disabling parts of the brain with magnets can weaken faith in God and change attitudes to immigrants, study finds
From 2015
By shutting down the threat-processing centre of the brain, scientists weakened people's faith in God and made them less prejudiced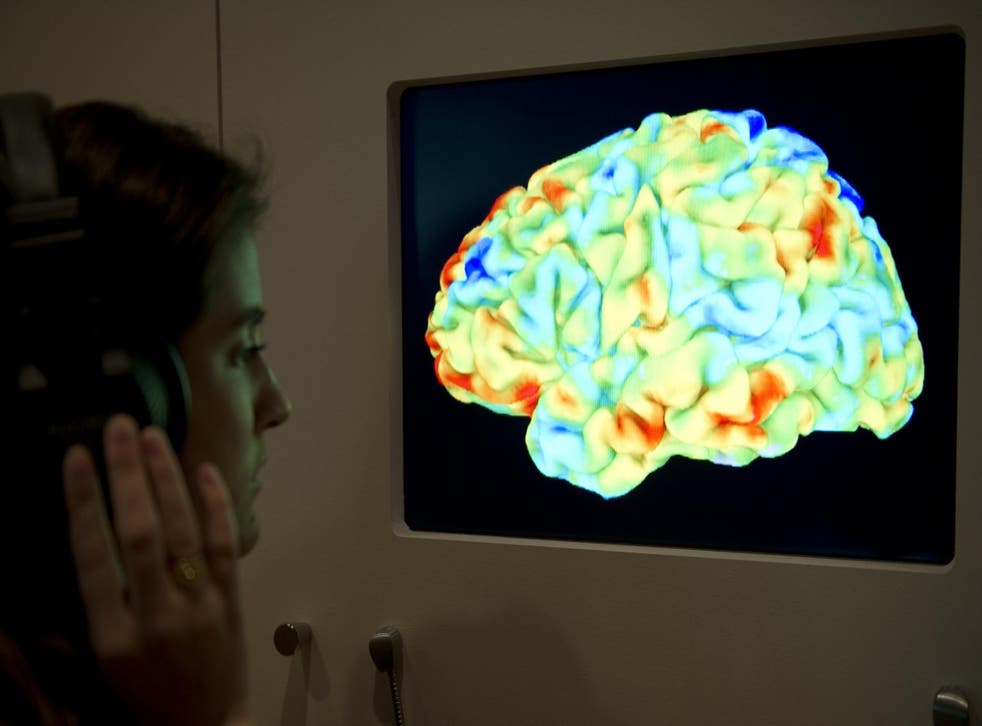 A joint team of American and British scientists have discovered that powerful magnetic pulses to the brain can temporarily change people's feelings on a variety of subjects – from their belief in God, to their attitude to immigration.
The study, published in the journal Social Cognitive and Affective Neuroscience, saw scientists use a metal coil to create strong magnetic fields around certain parts of the brain.
The non-invasive practice is called trancranial magnetic stimulation, and has can be used to treat depression.
However, researchers have now found that by targeting the part of the brain that deals with threats, they can temporarily change people's beliefs and views.
The team, comprised of scientists from the University of York and the University of California, Los Angeles (UCLA), used 39 politically moderate students as test subjects.
The two were split into two groups – one, the control group, was given a sham dose of magnetism that was not strong enough to influence brain activity.
The other got a strong pulse of TMS that was strong enough to temporarily shut down their posterior medial frontal cortex (pMFC), a part of the brain that "plays a key role in both detecting discrepancies between desired and current conditions and adjusting subsequent behaviour to resolve such conflicts."
In other words, this part of the brain processes threats and conflicts, and decides how to respond to them.
Before receiving their doses of TMS, both groups were asked about their own deaths. In this area, the tests built on previous studies, which have shown that being confronted with the threat of death can alter a person's belief in God.
In the second part of the study, students were asked to read two letters written by immigrants to America, one which praised the country, and another which criticised it – again, the text of the critical letter was taken from another study that proved it increased stronger feelings of loyalty and bias towards the subject's own ethnic group, at the expense of the other.
The students were then treated with their respective doses of TMS, with half receiving a dose capable of severely lessening activity in the threat-processing centre of the brain.
The collected results showed a marked difference in attitudes between the two groups.
Amongst those who received the strong magnetic dose, 32.8 per cent fewer had decreased beliefs in God, angels and heaven compared to the control group who received no dose.
And 25.8 per cent more of those who had received TMS had a more positive response to the immigrant who had written a negative letter about their country.
In other words, those given the magnetic treatment were found to have decreased beliefs in God and more positive views towards immigrants.
Dr Keise Izuma, of the authors of the study from the University of York, said: "As expected, we found that when we experimentally turned down the posterior medial frontal cortex, people were less inclined to reach for comforting religious ideas despite having been reminded of death."
Speaking about the part of the test which involved attitude to immigrants, he added: "We think that hearing criticisms of your group's values, perhaps especially from a person you perceive as an outsider, is processed as an ideological sort of threat."
"One way to respond to such threats is to 'double down' on your group values, increasing your investment in them, and reacting more negatively to the critic."
"When we disrupted the brain region that usually helps detect and respond to threats, we saw a less negative, less ideologically motivated reaction to the critical author and his opinions."
Whether we're dealing with everyday threats, such as security at work, or more abstract ones, such as the idea of God and death or the issue of immigration, our brains are using the same basic structure – and its activity can be reduced with magnetic fields.