Europe is secretly importing oil from Russia in 'ghost ships'
Europe is secretly importing oil from Russia in 'ghost ships'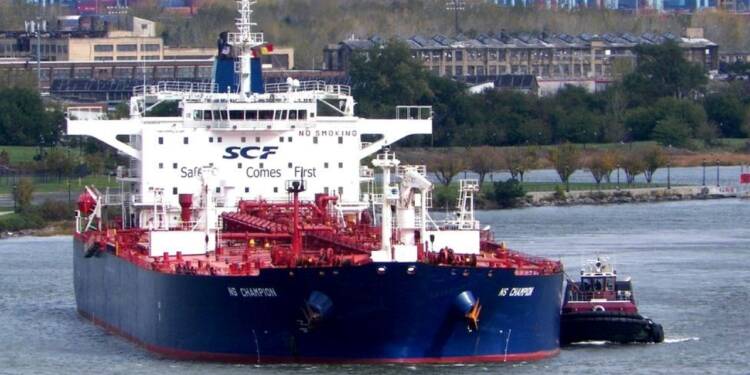 https://tfiglobalnews.com/2022/04/23/europe-is-secretly-importing-oil-from-russia-in-ghost-ships/
Russian oil tankers have been behaving rather strangely. Some of them leave Russian ports marked "destination unknown." Others vanish midway through their voyage.
And where is all this dark oil going? Well, to the West- the same power that lectures India about not buying Russian oil.
Where is "destination unknown"?
Oil has been leaving Russia in suspicious tankers. Their destination- is "unknown".
"Destination unknown" label means oil is being transported to larger ships at sea and mixed with oil from other destinations. So, Russian oil evades identification and creates confusion about its origin. The same concept has been used in the past by other sanctioned nations like Venezuela and Iran to sell their oil.
So, where is "destination unknown"? Well, it is seeping its way back into Europe in recent weeks.
Europe hasn't sanctioned Russian oil. On the other hand, the US, the UK, Australia, and Canada have sanctioned it. However, there are publicity risks involved and no Western oil trader wants bad PR.
So, they abuse Russia for launching the Ukraine invasion and claim that they have stopped purchasing Russian oil and still keep purchasing it under the radar.
TankerTrackers.com stated that an average of 1.6 million barrels of oil have left Russia every day in April.
Russian ships vanishing at sea
Meanwhile, other Russian ships are using a new technique- turning off transponders and disappearing from tracking systems.
In March, it was reported that such dark activity had risen by 600% ever since the Ukraine war began.
Ami Daniel, CEO of maritime risk management company Windward said, "We're seeing a spike in Russian tankers turning off transmissions deliberately to circumvent sanctions." Daniel added, "The Russian fleet is starting to hide its whereabouts and its exports."
During the week of March 12 alone, there were 33 instances of dark activity by Russian oil tankers- a 236% increase over the previous week.
Energy research firm Rystad Energy estimated that 1.2 million to 1.5 million barrels per day of Russian crude oil exports vanished in the five weeks after the Ukraine war started.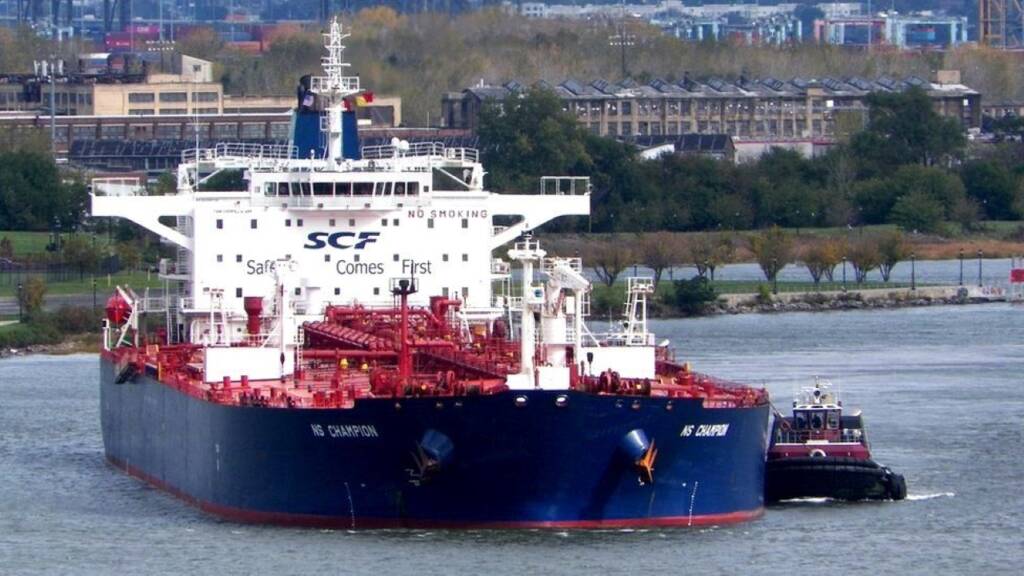 Why Russian oil?
The EU has committed itself to slash Russian gas imports by two-thirds within a year. The EU also promises to end the import of Russian oil, gas, and coal completely by 2027.
However, the deceptive purchases of Russian oil by Europe show that the EU is lying through its teeth. The EU is heavily dependent on Russian oil and imports 27% of the energy source from Russia.
And Europe's dependence on Russian oil is only increasing. Barrels of oil being supplied to Romania, Estonia, Greece, and Bulgaria doubled in April compared to March. Similarly, the Netherlands, the largest buyer of Russian oil in Europe, too has been buying greater quantities of Russian energy.
So, why is this fetish in Europe for Russian oil? Firstly, energy prices in Europe are soaring. So, the EU finds it convenient to buy Russian crude oil called the Urals being traded at a $30 discount to Brent.
The United Shame of America: the US sneakily ramps up the import of Russian oil after sanctioning it
Giovanni Staunovo, a commodity analyst, told WSJ, "The European Union fully sanctioning Russian oil would be like saying, 'Tomorrow you cut your salary by 40% and you need to continue to live as if nothing has happened." He added, "In the meantime, there are huge discounts for Russian oil in the market. Some will find this environment very attractive."
And then, European refineries are finetuned to work with Russian oil. So, they will lose out on efficiency if they start working with oil from West Asia or the US. And therefore, Europe is going to any extent to purchase Russian oil, including purchasing energy under the radar.
Read more: The Economist gets ripped apart for its racist coverage of Asia's oil trade with Russia