Fauci: "Everyone Will Need COVID Vaccine Booster Shot"
Fauci: "Everyone Will Need COVID Vaccine Booster Shot"
Within the space of a few days, the narrative has shifted from "if" booster shots are even necessary, to "only for immunocompromised", to "only for those who got vaccinations early on, due to fading efficacy", and now today, His Omniscience Anthony Fauci told 'CBS This Morning' that while it is imminent that immune compromised people will get Covid-19 vaccine booster shots, it is likely that at some point in the future everyone will need one.
"It's likely that that will happen at some time in the future," Fauci said, when asked if everyone will need a booster shot at some point.
That's "science" folks!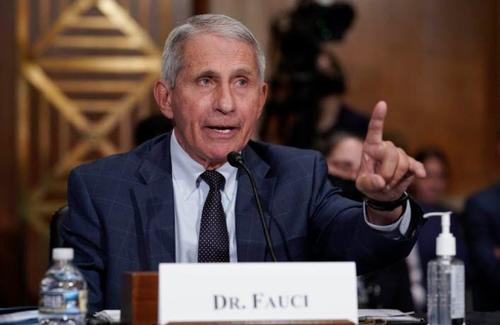 Fauci noted that this is data is being followed in real time, "literally on a weekly and monthly basis," with cohorts of all different populations to determine if the level of protection is starting to attenuate.
"When it does get to a certain level, we will be prepared to give boosters to those people, but from what you just said a moment ago, it is imminent that we will be giving it to immune compromised," he said.
As a reminder, the FDA is reportedly expected to announce soon that it will authorize COVID-19 vaccine booster shots for immunocompromised Americans. 
Fauci also said during an interview on NBC News' "Today" show Thursday, that:
"Inevitably, there will be a time when we'll have to give boosts to the general population."
As far as furiously moving goalposts goes, Fauci admittred earlier in the week that the Delta variant presents the additional problem that vaccinated people can also transmit the virus to someone else. That has led to the CDC revising its mask guidelines recently. But, he stressed:
"The vaccines are still doing what you originally want them to do — to keep you out of the hospital to prevent you from getting seriously ill."
Actually, what the CDC "originally" wanted the vaccines to do, was to prevent those who were jabbed from infecting others. Only later did we learn that too was a fabrication.
Perhaps the most 'new' science is the following…
"No vaccine, at least not within this category, is going to have an indefinite amount of protection."
Fauci comments come as debate grows over "breakthrough" infections among fully vaccinated people and whether approval should be given for booster shots. On Sunday, Israel, the first nation to roll out booster shots widely, said it had given more than 420,000 third shots to people 60 and over. At least 14 Israelis have already caught Covid-19 after having been injected with a booster shot, suggesting that the booster shot will be the first of many, and will likely last all the way through the mid-term elections because, well, mail-in ballots next November.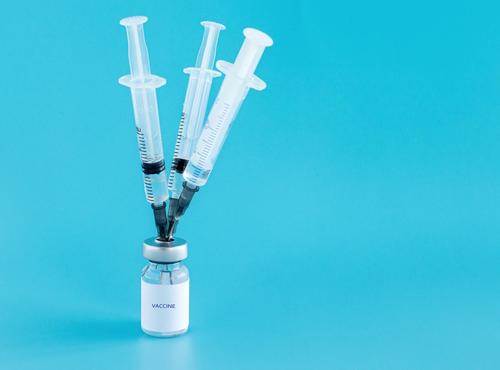 Which all sounds very different from the constant bombardment of "get jabbed and be free and fearless" that was punched down America's throat for most of the first half of 2021 by the Biden administration and every local health policy bureaucrat desperate to virtue signal their way to a job for life.
So the new question is… How will virtue-signaling stores/restaurants/companies with vaccine-mandated entry policies police this? Will people have be triple jabbed to be allowed to enter? Quadruple-jabbed?
This week, Dr. Fauci confirmed that "at some time in the future" everyone will likely need a booster shot for the Covid-19 vaccine due to "fading efficacy."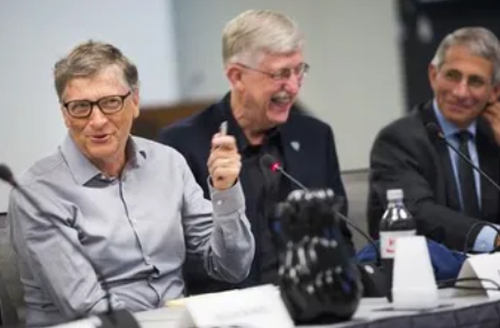 Now, Axios reports that a new preprint study which has 'already grabbed the attention of top Biden administration officials' over the vaccines' effectiveness against new variants, with Pfizer's jab being of particular concern.
The study found the Pfizer vaccine was only 42% effective against infection in July, when the Delta variant was dominant. "If that's not a wakeup call, I don't know what is," a senior Biden official told Axios.

The study, conducted by nference and the Mayo Clinic, compared the effectiveness of the Pfizer and Moderna vaccines in the Mayo Clinic Health System over time from January to July. -Axios
The overall figures suggest that the vaccines provide robust (yet lower-than advertised) immunity early on, only to sharply drop in efficacy over time.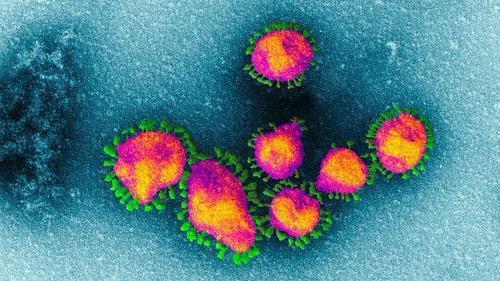 Between January and July, Moderna's vaccine was found to be 86% effective against infection over the study period, while Pfizer's was 76%. As far as hospitalization, Moderna's vaccine was 92% effective, while Pfizer's was 85%.
Bringing the averages down, of course, was the sharp drop in efficacy observed in July with Moderna proving just 72% effective against infection and Pfizer clocking in at 42%.
In other states such as Florida, the risk of infection in July among those who had taken the Moderna vaccine was around 60% lower than for people full vaccinated with Pfizer.
More via Axios:
Why it matters: Although it has yet to be peer-reviewed, the study raises serious questions about both vaccines' long-term effectiveness, particularly Pfizer's.

It's unclear whether the results signify a reduction in effectiveness over time, a reduced effectiveness against Delta, or a combination of both.
"Based on the data that we have so far, it is a combination of both factors," said Venky Soundararajan, a lead author of the study. "The Moderna vaccine is likely — very likely — more effective than the Pfizer vaccine in areas where Delta is the dominant strain, and the Pfizer vaccine appears to have a lower durability of effectiveness."
He added that his team is working on a follow-up study that will try to differentiate between the durability of the two vaccines and their effectiveness against Delta.
Bring on the boosters.
Two separate studies have concluded that the latest Covid-19 fearpocalypse – the Lambda strain – may be vaccine resistant, as well as more infectious than the original alpha strain of SARS-CoV-2.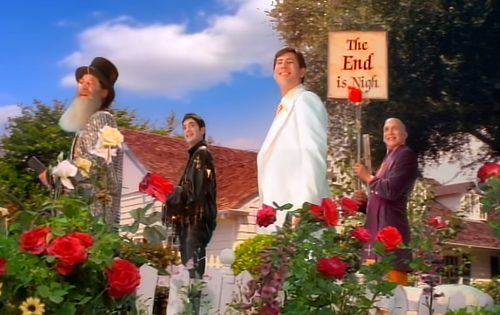 No word on how people with preexisting natural immunity fare against Lambda.
As the New York Post reports, a not-yet peer-reviewed study out of Japan published on July 28 concludes that the C.37 Lambda variant is defeating the 'leaky' vaccine at an alarming rate.
The strain has been contained in 26 countries, including substantial outbreaks in Chile, Peru, Argentina and Ecuador.

"Notably, the vaccination rate in Chile is relatively high; the percentage of the people who received at least one dose of COVID-19 vaccine was [about] 60%," the authors write.

"Nevertheless, a big COVID-19 surge has occurred in Chile in Spring 2021, suggesting that the Lambda variant is proficient in escaping from the antiviral immunity elicited by vaccination," they warn. –New York Post
The new variant is thought to have emerged between November and December 2020 in South America, and has since emerged in countries throughout Europe, North America and Asia according to data from GISAID. That said, it's only around one-tenth of 1% of cases in America, around 911 so far.
"In addition to increasing viral infectivity, the Delta variant exhibits higher resistance to the vaccine-induced neutralization," wrote the authors, adding "Similarly, here we showed that the Lambda variant equips not only increased infectivity but also resistance against antiviral immunity."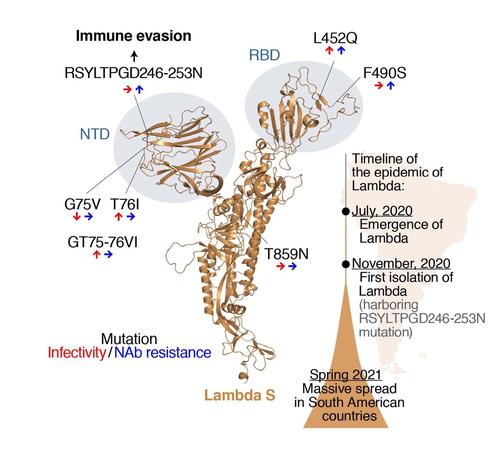 In a similar not-yet peer-reviewed study out of Chile, investigators concluded "that mutations present in the spike protein of the lambda variant of interest confer increased infectivity and immune escape from neutralizing antibodies elicited by CoronaVac."
CoronaVac is a vaccine manufactured by a Chinese company and that's used in Peru. The study continues: "These data reinforce the idea that massive vaccination campaigns in countries with high SARS-CoV-2 circulation must be accompanied by strict genomic surveillance allowing the identification of new isolates carrying spike mutations and immunology studies aimed to determine the impact of these mutations in immune escape and vaccines breakthrough."
Of note, Peru has the highest Covid-19 death rate of any country in the world – around 600 for every 100,000 people, about double the next highest country, Hungary. Around 81% of cases in Peru since April were the lambda variant, according to the WHO.
The news comes amid an Axios report that the Pfizer vaccine was just 42% effective in July – when the Delta variant was dominant. Meanwhile, 40% of migrants bused into Laredo, Texas are Covid-positive.
The next time you hear Fauci, Biden or Psaki warn how scary the Lambda strain is, ask yourself why they won't close the border – or mandate the 'efficacy challenged' vaccines they've bet the farm on.