From Australia and New Zealand
From Australia and New Zealand
Australians can expect another summer of rain and floods as a 'rare' weather event is predicted to smash the country.
Australians hoping to avoid another wet spring and summer have been delivered a blow after the United Nations' weather agency forecast the La Nina weather phenomenon will likely last until at least the end of the year.
The World Meteorological Organisation (WMO) advised on Wednesday that there is a 70 per cent chance that La Niña will continue into September-November 2022 before gradually decreasing to 55 per cent in December-February.
It would be the first "triple-dip" La Nina this century, a weather event spanning three consecutive southern hemisphere summers, after it started in September 2020.
La Nina weather events drove the heavy downpours, widespread flooding and torrid conditions that were experienced in Australia in the 2020-2021 and 2021-2022 summers.
It involves the large-scale cooling of ocean surface temperatures in the central and eastern equatorial Pacific Ocean, leading to changes in wind pressure and rainfall levels.
La Nina conditions have strengthened in the tropical Pacific after trade winds intensified from mid-July to mid-August.
WMO Secretary-General Professor Petteri Taalas said it was "exceptional" to have three consecutive years with a La Nina event.
"Its cooling influence is temporarily slowing the rise in global temperatures – but it will not halt or reverse the long-term warming trend," he said in a statement.
"The worsening drought in the Horn of Africa and southern South America bear the hallmarks of La Nina, as does the above average rainfall in South-East Asia and Australasia.
"WMO will continue to provide tailored information to the humanitarian sector and to support sensitive sectors like agriculture, food security, health and disaster risk reduction."
Recent conditions across the globe have made it more likely that "La Niña will continue. Picture: Monash University Climate Change Communication Research Hub
Australians were already prepared for the prospect of another La Niña after the Bureau of Meteorology (BOM) moved from "La Niña WATCH" to "La Nina ALERT" in August.
It meant there was now around a 70 per cent chance of a La Nina weather event hitting the country this spring.
Australia has only experienced three consecutive La Nina events since records started being kept.
The last instance of it occurring was more than two decades ago from 1998 to 2001.
Of the 18 La Nina events since 1900, including multi-year events, 12 have resulted in floods in some parts of Australia.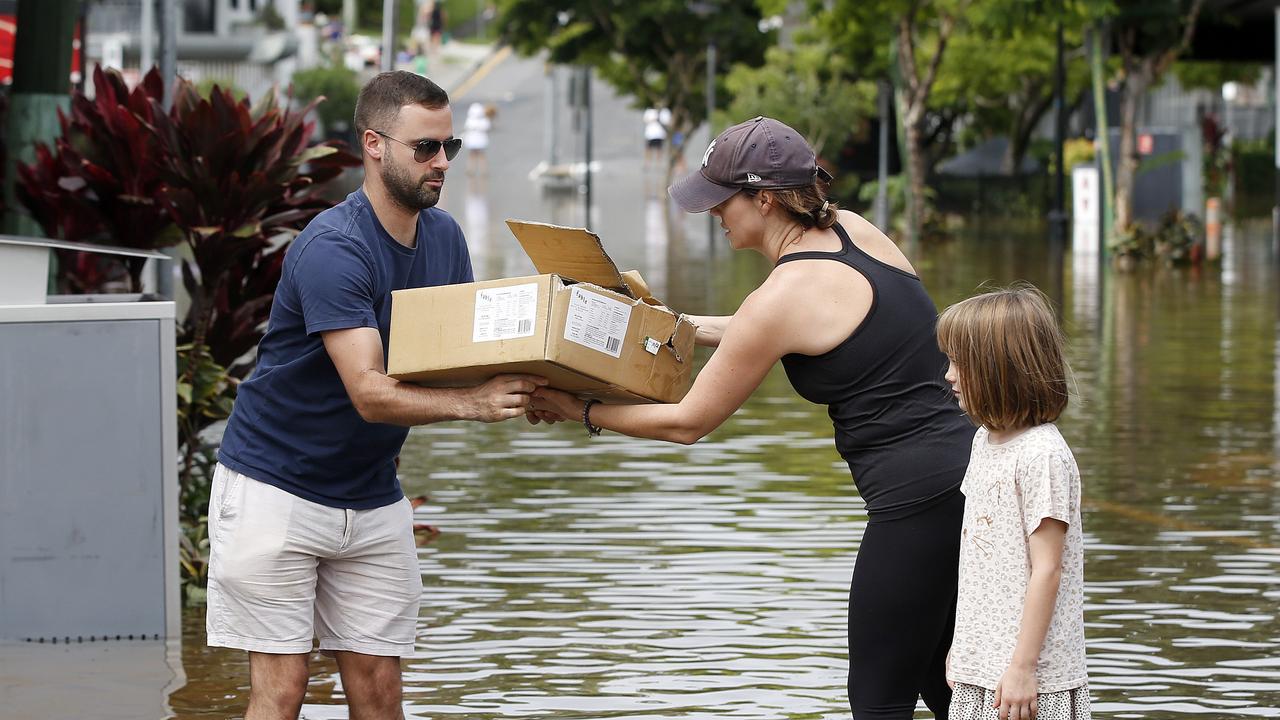 People pictured moving products out of shops in Brisbane during the floods in February. Picture: Josh Woning
BOM advised that if another La Nina event becomes established in the Pacific Ocean, "the wet conditions will persist into summer".
"At the moment the Bureau of Meteorology is on La Niña watch, which means that we're more likely to see a La Nina this summer," BOM meteorologist Laura Boekel said.
"If we do see that La Nina, then we could expect to see a wet summer as well."
Sky News meteorologist Alison Osborne said La Niña would likely last at least until the beginning of summer.
"It's looking like a weak one that will probably last until the beginning of summer at the earliest," she told NCA NewsWire.
"But there's a lot of divergence as to what it will do after January."
New Zealand has just had its warmest and wettest winter on record.
NIWA climate scientists say the nationwide average temperature was 9.8 degrees Celsius – 1.4C above the average for 1981 to 2010.
Temperatures surpassed the previous winter record set just last year and of the 10 warmest winters on record, six have occurred since 2013.
The country has broken its warmest winter record for the past three years.
Temperatures were well above average with the North Island, parts of the West Coast, Tasman, Nelson, Marlborough and Canterbury more than 1.2C above average. No areas experienced below average temperatures, NIWA said.
The warmest winter temperature was in Wairoa on 20 August when 24.3C was recorded, while the lowest temperature was recorded at Aoraki/Mount Cook Airport on 17 July at -11.6C.
Fifty locations experienced record warm temperatures last winter, with a further 33 locations had near-record warmth.
New Zealand's coastal sea also had its warmest winter on record and marine heatwave conditions were prevalent.
It was also the wettest winter on record and featured one of the most damaging events last month, when a state of emergency was declared in Nelson, Tasman, the West Coast and Marlborough.
Most of the country had above normal or well above normal rainfall and 42 locations had a record or near-record wet winter.
It was Nelson's third wettest winter on record, despite the flooding but NIWA said the two previous wettest winters for Nelson were prior to 1900.
The combination of warm and wet conditions led to variable snow conditions around the country, NIWA said.
Of the six main centres in winter 2022, Auckland was the warmest, Tauranga was the sunniest, Christchurch was the coolest, Dunedin was the driest and Wellington was the wettest and least sunny, NIWA said
Australia's biggest city is a shadow of its former self, with countless business owners warning they are now facing a ticking time bomb.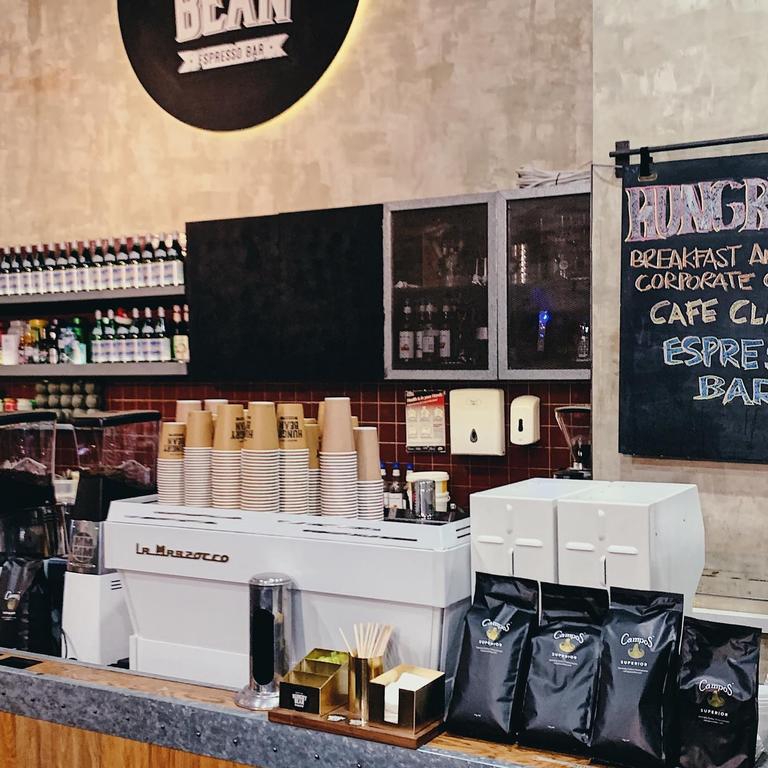 Before Covid turned the world upside down, Marino Plagiotis' bustling CBD cafe would be booked out on Fridays.
But now, the city is so quiet he's had no choice but to reduce staff numbers at the end of the week – and like countless other small businesses in inner Sydney, it's a struggle just to break even.
Mr Plagiotis, who runs the Hungry Bean Cafe on Clarence St, told news.com.au workers were shunning the office on Mondays and Fridays post-Covid, and that the trend, coupled with months of bad weather and ongoing public transport strikes, had devastated small businesses.
"We have a large cafe with 140 chairs and we've been here for many, many years. Before the world sneezed, we would be booked out by Wednesday and most cafes and restaurants anywhere in the CBD would have extra staff called in on Fridays because it was the best day of the week. Now it's the exact opposite – it's the worst day, followed by Monday," he said.
"People need five days a week (of earnings) not three – if it's only three days, how do you manage a profit?
"The best most businesses are doing is just paying the bills and keeping their heads above the water, I do not believe there are many that are killing it every week."
He said the impact was so severe that many businesses had already collapsed.
"On this street alone there are six or seven cafes that are never coming back … a lot of business owners are sick of paying rent when out of 100 workers on one office floor, only five turn up on a Friday," he said.
"Others are stuck – they can't make more money even if they wanted to once things get busier because they can't hire more staff, there aren't enough workers."
He said some eateries were only opening at a limited capacity as they no longer had the staff to service a full venue, and that most workers were taking on additional duties as a result of staff shortages.
Businesses facing 'financial ruin'
The situation is not a new one, with independent MP for Sydney Alex Greenwich writing to former Minister for Small Business Eleni Petinos back in July to plead for "urgent assistance to protect small business owners in the central business district from financial ruin".
Mr Greenwich, who previously raised the same concerns with the Treasurer in January, explained that the latest omicron wave had "extended and deepened impacts on small
CBD businesses", with inner city precincts battered by "significantly reduced numbers of workers and visitors".
"A number of CBD small business operators have contacted me about significant financial hardship due to the ongoing Covid-19 pandemic," he wrote.
"They tell me that they signed commercial leases when the central business district was filled with hundreds of thousands of office workers and visitors, but have faced more than two years of lockdowns, work from home policies, and community fear of going out that have cut trade and income but not reduced costs."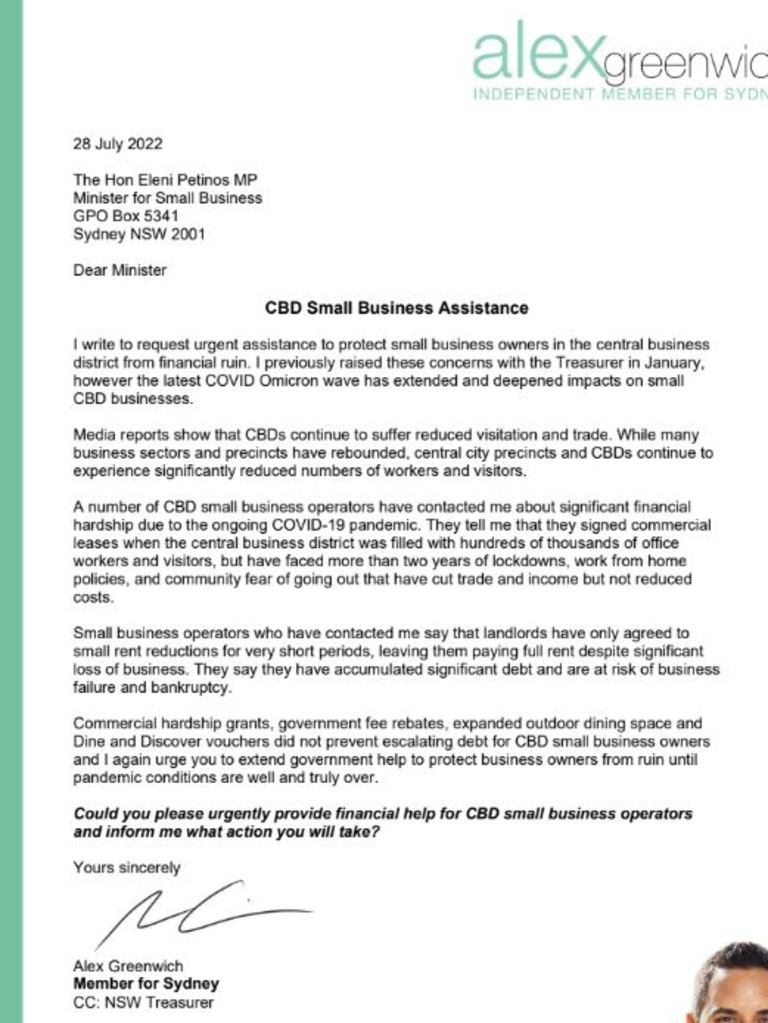 Alex Greenwich wrote to former small business minister Eleni Petinos warning that Sydney small businesses faced 'financial ruin'.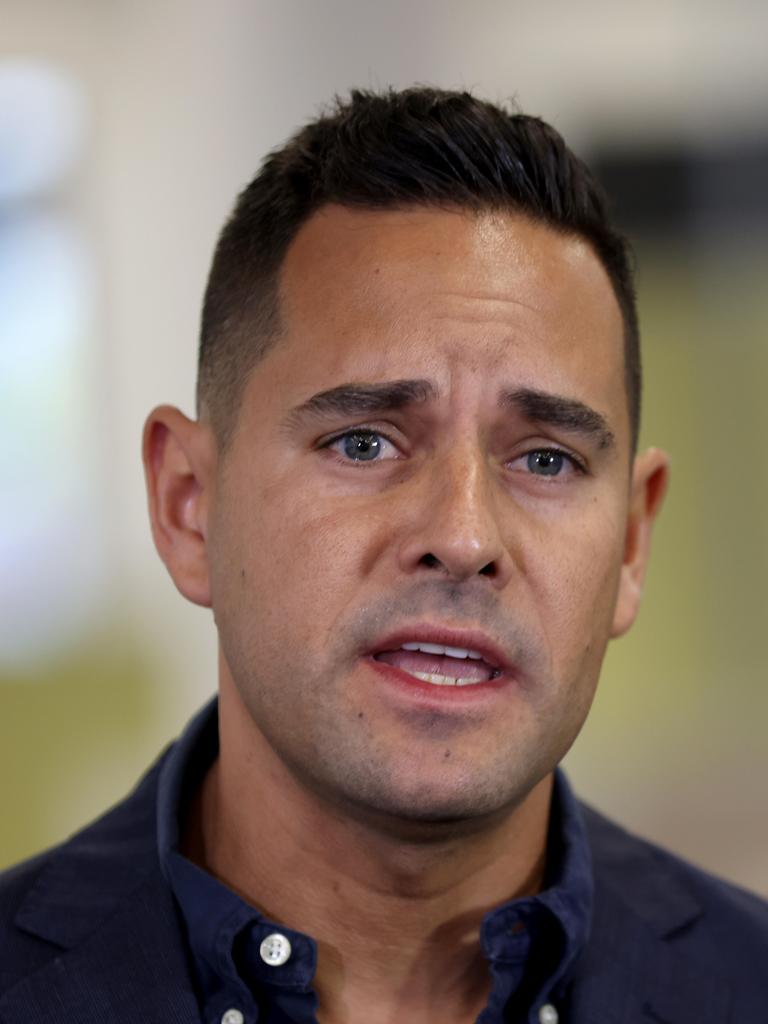 Mr Greenwich is calling for more support for business owners. Picture: Damian Shaw/NCA NewsWire
"Small business operators who have contacted me say that landlords have only agreed to small rent reductions for very short periods, leaving them paying full rent despite significant loss of business. They say they have accumulated significant debt and are at risk of business failure and bankruptcy.
"Commercial hardship grants, government fee rebates, expanded outdoor dining space and Dine and Discover vouchers did not prevent escalating debt for CBD small business owners and I again urge you to extend government help to protect business owners from ruin until pandemic conditions are well and truly over."
Sadly, in the weeks since that letter was first penned, the situation has only worsened as workers and visitors steered clear of the city during August as ongoing public transport strikes regularly ground the city to a halt.
Businesses 'won't survive'
It's a situation Business Sydney executive director Paul Nicolaou is all too familiar with, explaining to news.com.au that it was a "sad" sight walking through Sydney's CBD on Mondays and Fridays post-Covid.
"Tuesdays, Wednesdays and Thursdays are manic but you don't see a lot of people on Mondays and Fridays," he said.
"It's rather sad, to be honest – a lot of small to medium-sized business owners are quite depressed about it because they rely on people coming into the city Monday to Friday as they're not open Saturdays and Sundays.
"Cafes, restaurants, hairdressers, dry cleaners, shoe repair shops, newsagents, chemists, you name it – they're all struggling.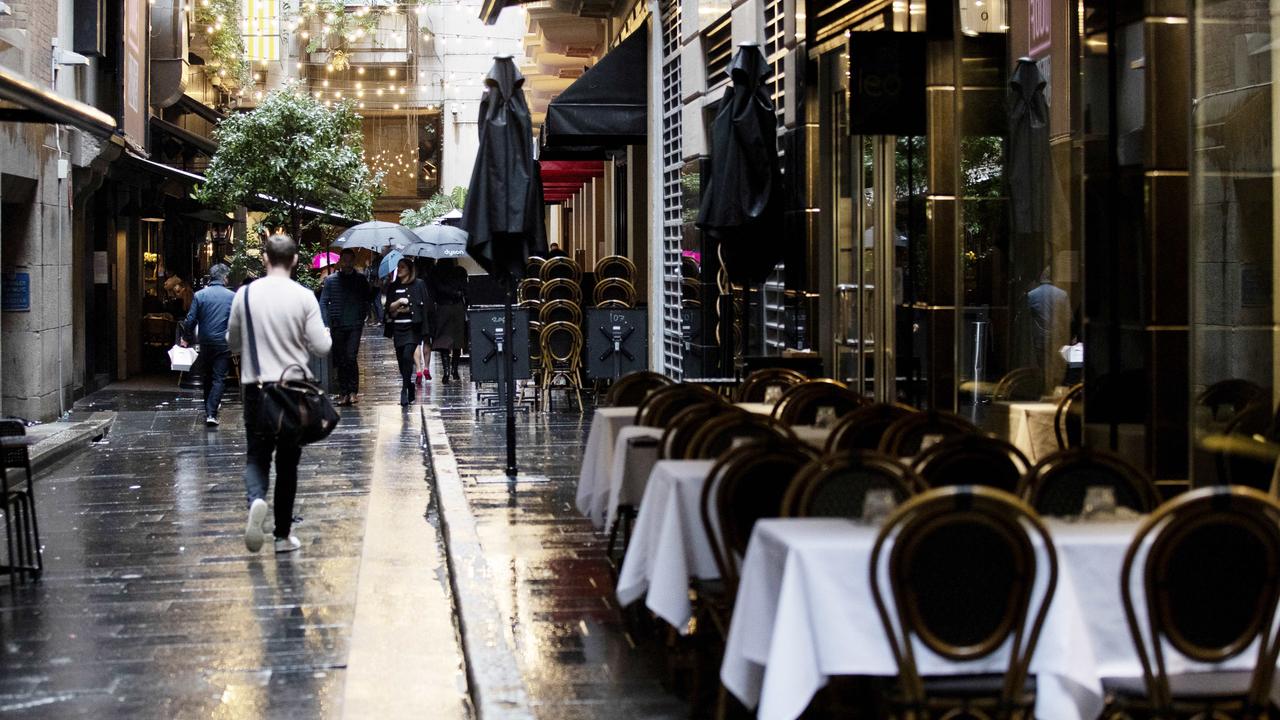 Sydney's CBD resembles a ghost town on Fridays and Mondays. Picture: Nikki Short/NCA NewsWire
"They rely on passing trade and when people aren't coming in, they really suffer."
Mr Nicolaou said many businesses were seeing earnings drop by as much as 50 per cent on Mondays and Fridays and that there was a "100 per cent" chance some "won't survive".
"Energy bills are going up, the cost of food and beverages is going up, and they are struggling to find staff," he said.
"Big businesses like Star and Crown casinos will survive but small business owners are struggling big time."
Mr Nicolaou is now pushing for the state government – the biggest employer in NSW – to order public servants to return to the office at least three to four days a week to boost foot traffic in the CBD.
He's also advocating for the reintroduction of the NSW government's $25 "Thank God It's Friday" lunch vouchers which were paused as the Omicron variant tore through the state.
He'd also like to see free public transport on Fridays or Mondays for six months to kick start the city's economy, and said work needed to be done if Sydney was to maintain its position as the "number one city in the Asia-Pacific".