From the frontlines
From the frontlines
Beginning Thursday evening and continuing into Friday morning, Russia absolutely pounded Ukraine with military strikes across vast swaths of the country. City after city reported missile and drone strikes against many targets, primarily critical infrastructure such as electric power plants, sending many, MANY, areas of Ukraine into total darkness, and halting water service in many places as well.
The attacks were so ferocious it lead people to ask where is Ukraine's air defenses? The response was telling: "Ukraine has almost no ammunition left, it runs out very quickly due to the intensity of the fighting" — was the answer offered by the Office of the President of Ukraine
That response was startling to many, who have been lulled into a false sense of security by mass-media propaganda telling the public that "Ukraine is winning."   As evidenced by the response from the Office of President, it is not; not winning.  Not even close.   In fact, Ukraine is losing the war so badly, there is no factual basis to believe they have any real chance of prevailing at all.
Months and months of outright fraudulent reporting by mass media inside Ukraine, inside Europe, and inside the United States is about to collide with reality in a way the general public is not prepared for.
During the onslaught, the following reports flooded in:
Explosions reported in the Vinnytsia Oblast, west-central Ukraine. 
Explosions reported in Dnipro.
Russian missiles attacking Kharkiv. Local telegram sources report problems with electricity.
Air raid alert goes off in many Ukrainian regions. Air raid alerts were activated in many Ukrainian oblasts and in the city of Kyiv early on Feb. 10. Kharkiv Oblast Governor Oleh Syniehubov confirmed that Russian forces are striking the region.
Explosions have been heard in Zaporizhzhia, Kharkiv, Dnipro
Russia is striking the critical infrastructure of Kharkiv, the mayor of the city, Igor Terekhov.
 Video from the engine room of the Krivorozhskaya TPP after arrival. 
Arrival at a power station in Zaporizhia: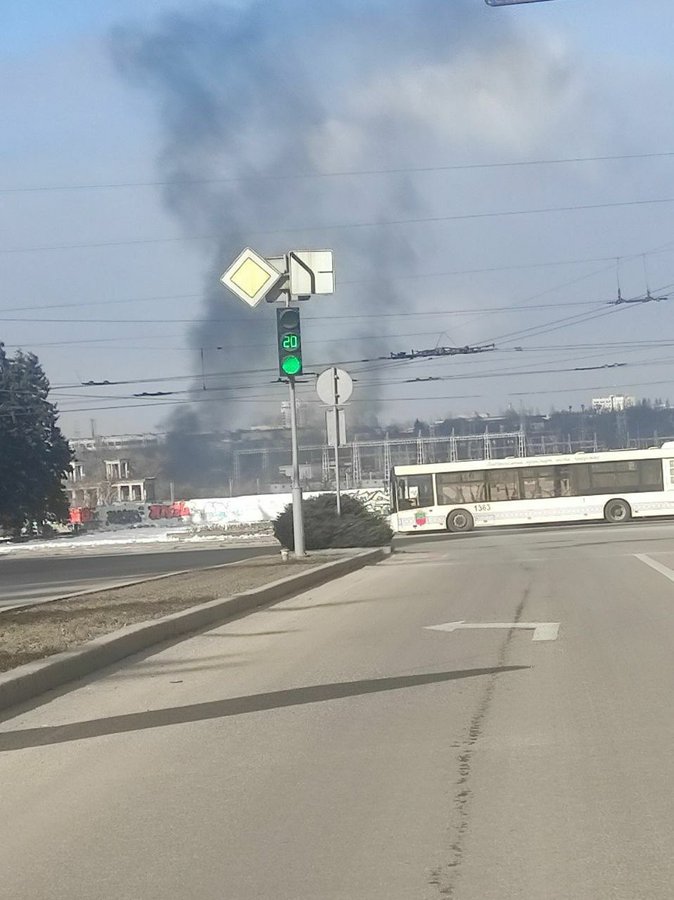 Apocalyptic Bakhmut this morning: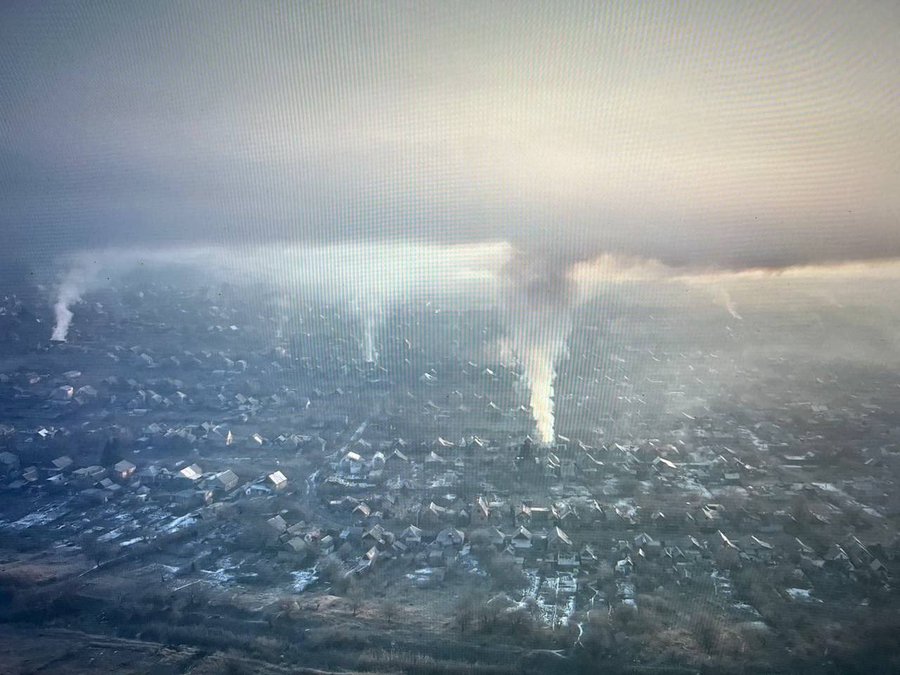 Consequences of missile arrival in Krivoy Rog: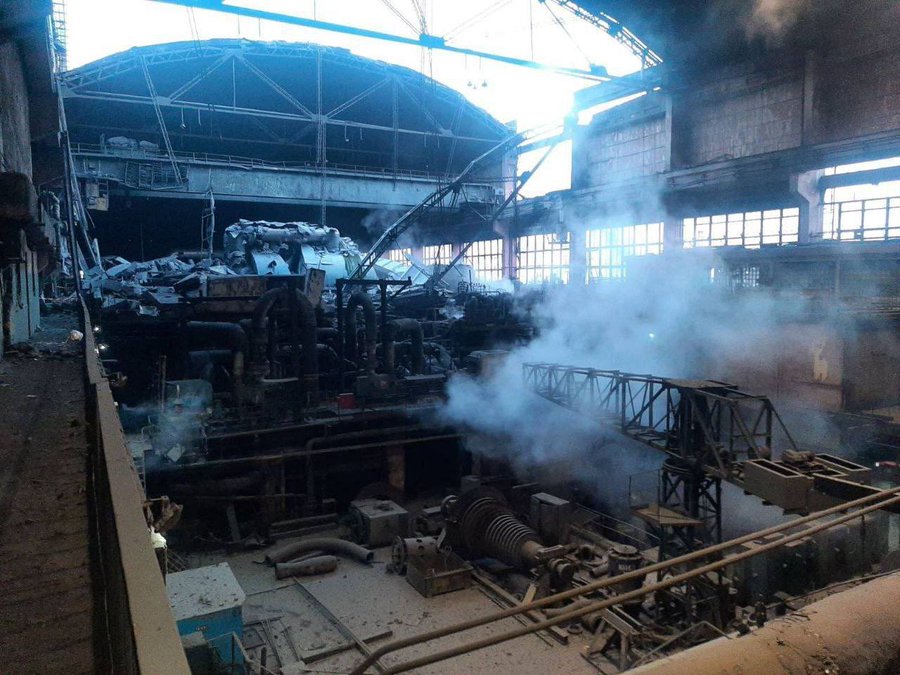 Ladyzhynska CHPP power station in the Vinnitsa region, has reportedly been hit
Kharkov after arrivals a few moments ago. Electricity reportedly lost.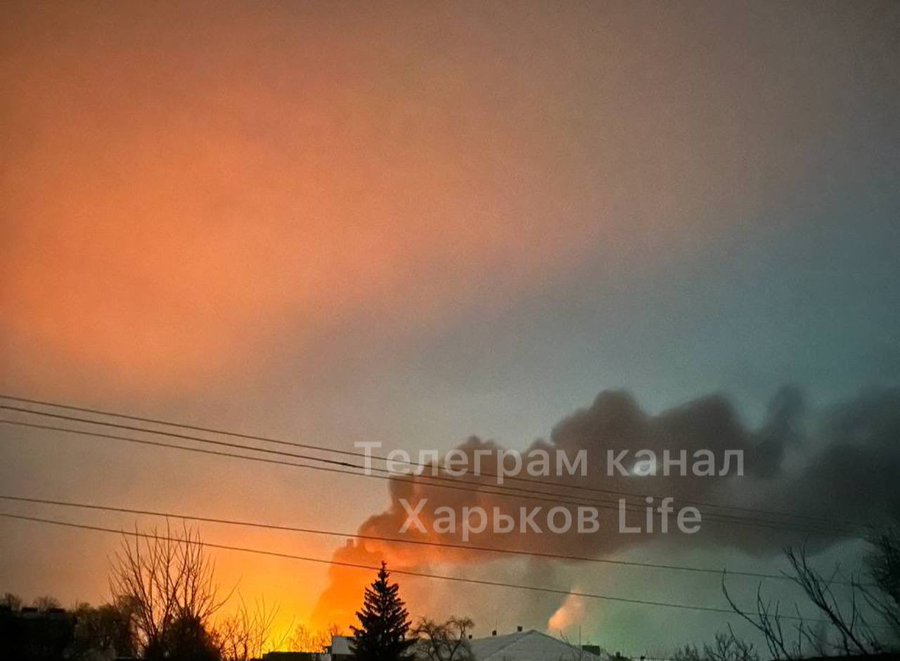 Contact in Kharkiv via telephone: "We're under heavy shelling, more than 10 explosions and the building is shaking. Oh come on it's 4am."
Russian Missiles/Drones are currently targeting Critical Infrastructure in the Eastern Ukrainian City of Kharkiv with multiple Confirmed Strikes already being reported by the Mayor of the City.
The Russian Strategic Net is extremely Active tonight so the Threat of Missile Strikes remains very prevalent.
20+ explosions in #Kharkiv within the last 10 minutes. Mix of S-300 launches and heavy artillery.
Continuous explosions in Zaporizhzhia
5 Tu-95 Strategic Bombers are noted Airborne.
Russian combat aircraft noted over the Azov Sea, at least one Su-30 noted, according to UNIAN on Telegram.
Russian Air Force strategic aviation Morse net active on 8112 Kilohertz CW & 5808 Kilohertz CW, 0400. Ground control sending K Markers. Usually aircraft frequency is 8990 Kilohertz CW. Voice transmitters are still on 4694 Kilohertz USB and 5227 Kilohertz USB.
Russian Air Force strategic aviation voice transmitter has been switched on 9163 Kilohertz USB, 0457 UTC. 4694 Kilohertz USB and 5227 Kilohertz USB transmitters noted turned off.
7 russian strategic bombers are flying from the military airfield Olenia to the launch position in the Caspian Sea area. The total volley is 120 cruise missile. But they never used such amount.
3 russian missile carriers with a total salvo of up to 20 missiles of the "Caliber" type are concentrated in the waters of the Black Sea now – official.
This attack has targeted energy facilities in Kyiv, Kharkov, Lvov, Ivano-Frankivsk, Dnepropetrovsk, Vinnitsa, Khmelnytsky regions. 35 missiles were fired against Kharkiv and Zaporozhye regions alone!
Update. Russian Air Force strategic aviation activity. Transmitters are still switched on for voice nets 8098 Kilohertz USB and 9163 Kilohertz USB as of 1200 UTC. Morse net is still active with ground control sending W Markers as of 1200 UTC.
It is clear from the reporting the Russian offensive was widespread and ferocious.  
There were reports of a over a hundred hits in the Sumy Oblast today. That's north west of Kharkiv. There was no fighting in that area for a long time.
A Major Russian Offensive may now be underway in Eastern Ukraine with Artillery and Missile Strikes that are consistent with Shaping Operations currently taking place in the Kharkiv, Luhansk, Donetsk, and Zaporizhzhia Regions.
According to Regional Officials at least 17 Missile Strikes were reported in the last few hours on Critical Infrastructure including Power Substations in the City of Zaporizhzhia; currently Damages and Casualties are still being assessed.
Kharkiv Regional Officials are also reporting that at least 10 Strikes on Energy Infrastructure with Blackouts now occurring throughout the City.
Due to missile attacks, emergency blackouts have been introduced in Kyiv and Dnipropetrovsk regions, DTEK.
Ukraine Energy Minister: Russian attacks hit power facilities in six regions, emergency shutdowns in many regions
SpaceX has disabled the Starlink Internet service to control Ukraine's military drones, as their product "was never intended to be used as a weapon"
Let's wait and see.