Headlines – 4 August, 2022
Headlines – 4 August, 2022
Russia on Tuesday said that the United States, the world's top military power, was directly involved in the conflict in Ukraine because U.S. spies were approving and coordinating Ukrainian missile strikes on Russian forces.
Russia's invasion of Ukraine has triggered the most serious crisis in relations between Russia and the West since the 1962 Cuban Missile Crisis, when many people feared the world was on the brink of nuclear war.
Russia's defence ministry, headed by a close ally of President Vladimir Putin, said Vadym Skibitsky, Ukraine's deputy head of military intelligence, had admitted to the Telegraph newspaper that Washington coordinates HIMARS missile strikes.
"All this undeniably proves that Washington, contrary to White House and Pentagon claims, is directly involved in the conflict in Ukraine," the defence ministry said.
U.S. President Joe Biden has said he wants Ukraine to defeat Russia and has supplied billions of dollars of arms to Kyiv but U.S. officials do not want a direct confrontation between U.S. and Russian soldiers.
Russia said the Biden administration was responsible for missile attacks on civilian targets in areas controlled by Russian-backed forces in eastern Ukraine.
"It is the Biden administration that is directly responsible for all Kiev-approved rocket attacks on residential areas and civilian infrastructure in populated areas of Donbas and other regions, which have resulted in mass deaths of civilians," the defence ministry said.
In a new interview published Thursday in the South China Morning Post, Ukrainian President Volodymyr Zelensky expressed his wish for a direct conversation with Chinese President Xi Jinping.  
"I would like to talk directly. I had one conversation with Xi Jinping that was a year ago," Zelensky said. "Since the beginning of the large-scale aggression on February 24, we have asked officially for a conversation, but we (haven't had) any conversation with China even though I believe that would be helpful."
Though China has taken an official stance of neutrality regarding Russia's invasion of Ukraine, China and Russia are in frequent, high-profile diplomatic contact. In March, China joined Russia in a dissenting vote against a UN International Court of Justice ruling that ordered Russia to immediately suspend military operations in Ukraine. 
When Xi and Putin met in Beijing three weeks before the invasion, their governments issued a joint statement declaring that "friendship between the two states has no limits, there are no 'forbidden' areas of cooperation." They also issued a joint statement imploring NATO to rule out further expansion in eastern Europe. 
Putin and Xi have met 39 times since 2013. As Zelensky's requests to talk to Xi continued to go unaccepted, Russian President Vladimir Putin even had a call with Xi in June to wish him a happy birthday.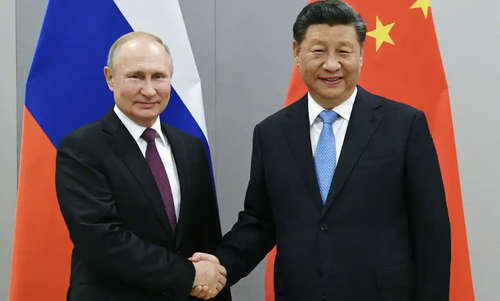 The latest sign Europe's energy problems are worsening is that Austrian oil and gas firm OMV AG halted crude product deliveries from storage facilities in Germany amid a "run" on supplies, Bloomberg reported.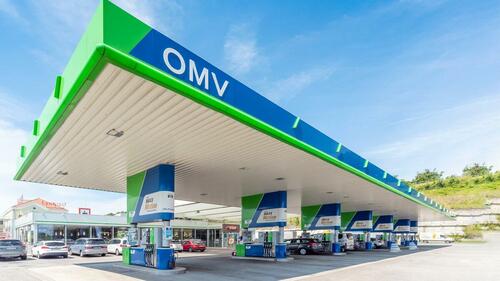 OMV Germany said two storage facilities in the southern part of the country "are observing a current run on heating oil and … this is possibly due to crisis-driven market shortages and thus excessive speculation and stockpiling."
"In order to secure supplies in the short and medium term, loading will now be temporarily suspended until the Burghausen refinery has resumed production," OMV said in an emailed response, adding Burghausen and Feldkirchen's storage facilities will restart deliveries on Aug. 15.
A combination of issues has led to diesel and heating oil in southern Germany, Austria, and Switzerland.
First is the energy disruption due to Western sanctions on Russia.

Second OMV's Burghausen refinery maintenance.

And third, falling water levels on the Rhine River have reduced deliveries of crude product shipments from the North Sea. 
The panic hoarding of diesel and heating fuel likely comes from utilities who have had to switch the type of power generation from natural gas to other crude products due to capacity constraints on the Nord Stream 1. 
German power prices have soared to a new record of more than 400 euros per megawatt-hour on the European Energy Exchange on Thursday on the prospects of a worsening energy crisis.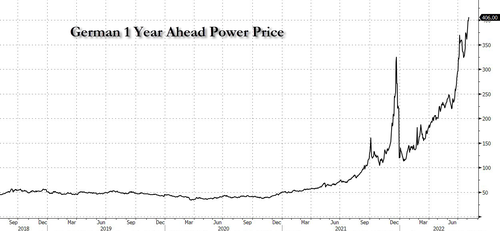 With Brent crude prices tumbling below $100 a barrel, it appears the paper oil market is out of touch with the tightness reality of physical markets.