Jeannette Fitzsimons has died
Jeannette Fitzsimons has died
This
is a very sad day because it represents the passing of a more
positive era. I knew Jeanette and I know she lived what she fought
for, every day and never stopped being a thoroughly decent person.
It
is doubly sad when I contemplate what the Green Party has morphed
into,
Former
Green Party co-
leader Jeanette Fitzsimons
has died at the age of 75.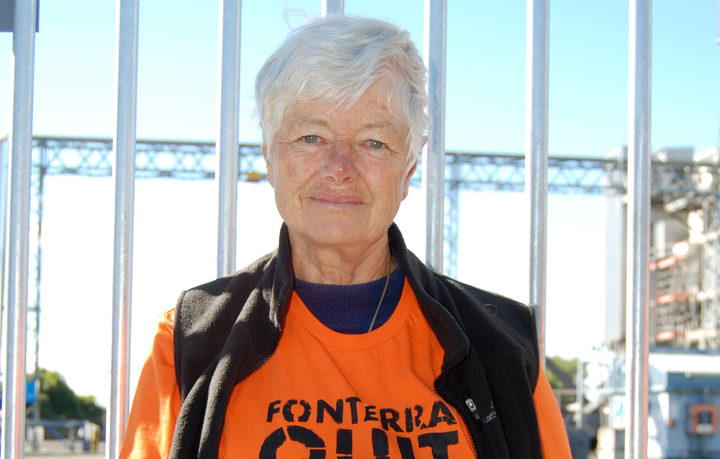 RNZ,
6
March, 2020
Her
husband, Harry Parke, said the death was totally unexpected.
"Yesterday
morning she was out on the farm doing stuff, she had a bit of a fall
and finally ended up in Thames Hospital where she had a massive
stroke and died at 9.45pm last night – very peacefully I might add."
"The
day before, she was using a chainsaw – that's the sort of person she
is. She worked a lot harder than I ever did. I was totally in awe of
her.
"Fortunately
we both had very much the same convictions about what needed changing
in the planet and we had a very close relationship."
Prime
Minister Jacinda Ardern said Fitzsimons was a steward for the New
Zealand environmental political movement.
During
her 14 years in parliament, Fitzsimons was an early voice for action
on issues now considered mainstream, like climate change, clean
energy and the deteriorating state of New Zealand's water, Ardern
said.
"New
Zealand has lost someone completely and utterly driven by values, who
embodied the notion of leaving this place better than they found it.
Jeanette did that".
Green
Party co-leader Marama Davidson passed on her deepest condolences to
her husband Harry Parke, her children and grandchilden.
She
said Fitzsimons left behind a remarkable legacy and is a taonga and
bastion of the green movement.
Co-leader
James Shaw said Fitzsimons had immense generosity and humility, and
understood that you must work with those you disagree with to forge a
consensus.
Fitzsimons
was never about personality politics and was driven by what was the
right thing to do, he said.
"She
treated everyone with respect no matter their politics, and she
treated everybody with dignity."
Former
Green MP Keith Locke said she was rightly being remembered for her
integrity and was totally committed to the welfare of the planet and
the people on it.
"She
never gave away any of her principles for short term gain."
New
Zealand First leader Winston Peters said she was a hugely significant
figure in the formation of the Green Party, a tireless advocate for
the environment, and a leader who carried herself with great dignity
and conviction.
Fitzsimons
became the co-leader of the Green Party of Aotearoa New Zealand in
1995, and when the party joined the Alliance led by Jim Anderton's
New Labour Party, she took on the deputy leadership role.
After
the first MMP election in 1996, she entered Parliament as a list MP
for the Alliance but it wasn't long before strains appeared in the
grouping.
She
felt herself left out of its decision-making and the Green Party
itself was increasingly unhappy with the Alliance's direction.
Fitzsimons
won the Coromandel seat for the Greens in 1999, the country's first
elected Green MP and was disappointed when she lost it in the
following election, although the party remained in Parliament due to
its party vote.
She
and her co-leader Rod Donald were strong influences in the change in
public perception of the party as a group of sandal-wearing
tree-huggers.
Parke
said Fitzsimons was "instrumental" in getting the Green
Party up and running in the 1990s. More recently, her focus had been
on climate change.
"She
fought really hard to get people to accept you can't keep growing the
economy and stop climate change. It just seems people don't want to
hear that."
Fitzsimons
was known for never raising her voice in the House and never
responding to barbs thrown around in Parliament.
"She
strongly believed that never got you anywhere, that all it did was
take the focus off the subject you were talking about and your energy
needed to be totally on what you were trying to achieve. I think she
held that up admirably," Parke said.
"She
never let her emotions get in the way of what needed to be said and
what needed to be done."
"She
totally lived her convictions and there was no way that anyone could
say she didn't live up to what she was saying."
She
was made a Companion of the New Zealand Order of Merit in 2010.