Massive fires and melting ice in Siberia
Massive fires and melting ice in Siberia


Smoke covers 2.3 kilmetres2
in the Sakha Republic of
Siberia
The Arctic is feverish and on fire — at least parts of it are. And that's got scientists worried about what it means for the rest of the world.
The thermometer hit a likely record of 38 degrees Celsius (100.4 degrees Fahrenheit) in the Russian Arctic town of Verkhoyansk on Saturday, a temperature that would be a fever for a person — but this is Siberia, known for being frozen. The World Meteorological Organization said Tuesday that it's looking to verify the temperature reading, which would be unprecedented for the region north of the Arctic Circle.
https://apnews.com/39c5b62946a0951cf0d98e4f952f47fd?fbclid=IwAR3yjUg2JArQhaFJsXjNQpsJWxbkDlTfHyymdmJ0LNIWdQB1K1XJrX14luQ
On 19 June land surface temperatures reached 45 degrees Celsius in the Arctic Circle
The last 30 days ice thickness
Cracks 10cm wide appeared inside three flats and on the outer walls of the residential block at 8/4 Avtodorozhnaya Street in the outskirts of Yakutsk.
This is the capital of Yakutia, the planet's coldest inhabited region, and Yakutsk is the world's largest city built on permafrost.
People ran out of the building in the early hours of 24 June.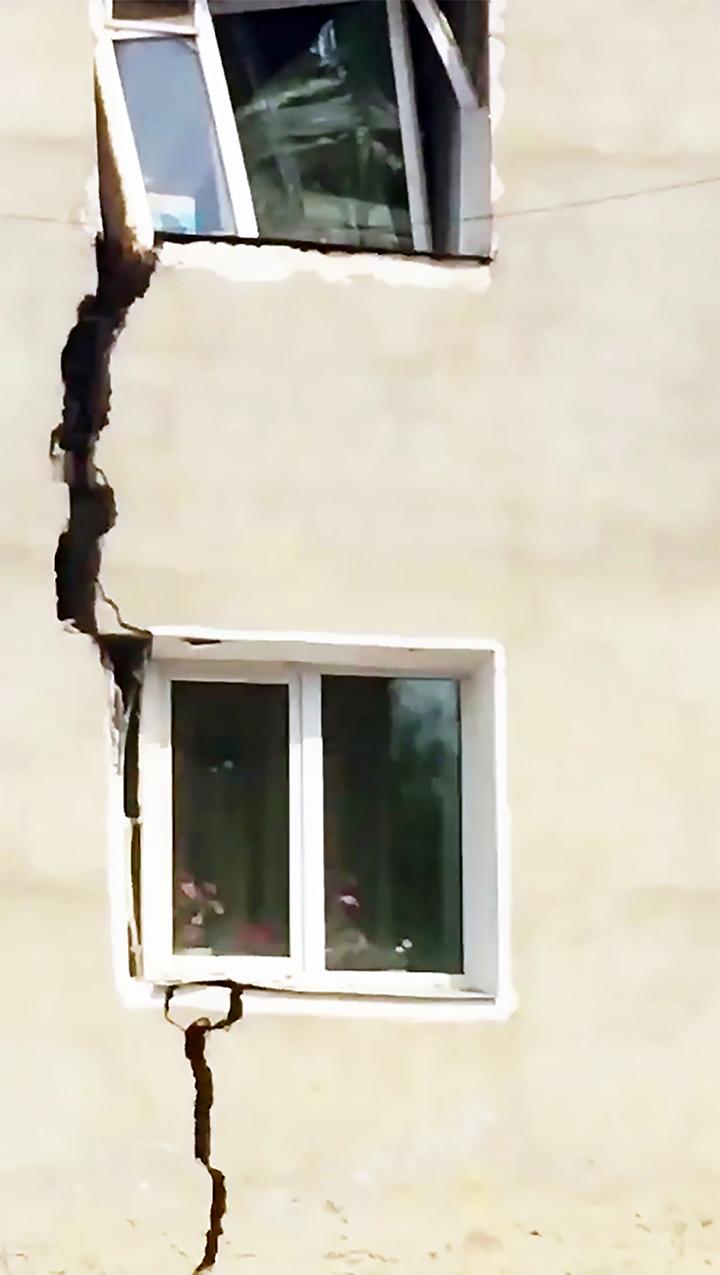 'It started at 4am from the sound of crackling. We realised that the building was breaking apart. Right now the building is continuing to crumble.
'The situation caught us completely off guard, none of us had time to pick up documents or to take any other of our belongings with us. People ran in such a rush they didn't even have time to shut doors,' said a resident.
Gas, electricity and water were switched off by the emergency services as residents stood outside.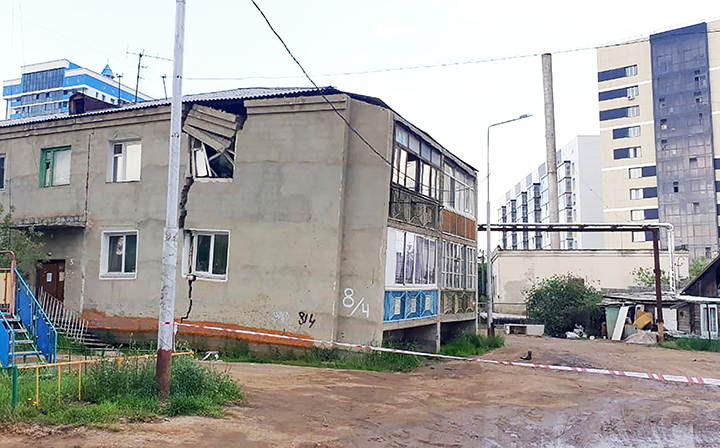 Access to flats was banned due to the threat of further collapse.
https://siberiantimes.com/other/others/news/two-storey-residential-building-breaks-apart-in-yakutsk-russias-permafrost-capital/