Monkeypox news – 29 May, 2022
Monkeypox news – 29 May, 2022
"…Moreover, human vaccination is becoming a less viable option to control poxvirus infections

in today's increasingly immunocompromised population

, particularly with the emergence of HIV in Sub-Saharan Africa.
"An increased frequency of human monkeypox virus infections, especially in immunocompromised individuals, may permit monkeypox virus to evolve and maintain itself independently in human populations".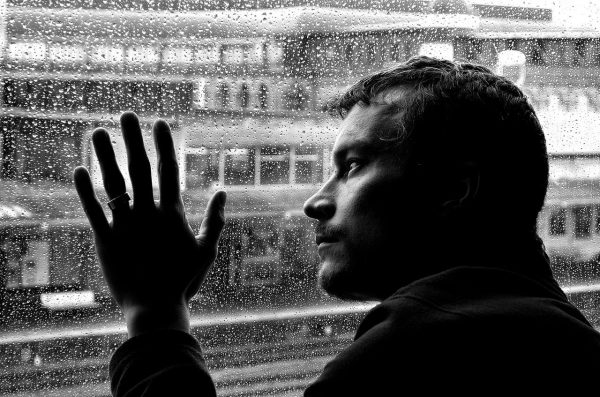 Is there something that they aren't telling us?  Monkeypox continues to spread all over the world, but theoretically this should not be happening.  It has always been a virus that has been very difficult to pass from person to person, and so if that has changed we have a right to know.  As I write this article, there is now a total of 375 confirmed, probable and suspected monkeypox cases in 22 countries around the globe.  Some authorities have told us that many of these cases can be traced back to huge "superspreader events" in the Canary Islands and Belgium.  But if the people that caught the virus at those events begin spreading it to others once they get back home, we could soon have a full-blown global pandemic on our hands.
Previously, officials have used the term "community spread" to describe what we are witnessing in the UK, and now the head of the CDC here in the United States is using the term "community transmission" to describe what could be occurring here in our nation…
Dr Rochelle Walensky, the director of the Centers for Disease Control and Prevention (CDC) warned in a briefing today that 'some community transmission' of the virus may now be happening in the United States.

She did not reveal how many cases were linked to international travel, although the CDC said on Monday it was every infection.
Did Walensky receive some new information since Monday?
If "every infection" was linked to international travel on Monday, what has changed?
On Thursday, the very first case popped up in Virginia, but that case was definitely linked to international travel…
Today, the Virginia Department of Health (VDH) announced the first presumed monkeypox case in a Virginia resident. The initial testing was completed at the Department of General Services Division of Consolidated Laboratory Services. VDH is awaiting confirmatory test results from the Centers for Disease Control and Prevention.

The patient is an adult female resident of the Northern region of Virginia with recent international travel history to an African country where the disease is known to occur. She was not infectious during travel. She did not require hospitalization and is isolating at home to monitor her health. To protect patient privacy, no further information will be provided. The health department is identifying and monitoring the patient's close contacts.
Later on Thursday, authorities in Colorado announced that they have their first "presumptive monkeypox case"…
The Colorado Department of Public Health and Environment Public Health Laboratory has confirmed a presumptive monkeypox case and is awaiting CDC confirmation. The person who acquired the virus recently traveled to Canada where an outbreak of monkeypox is occurring and is cooperating with state and local public health epidemiologists who are investigating and notifying people who may have been exposed.
This latest case brings the national total to just 10.
So precisely why is Walensky saying that "community transmission" could be happening?
Does she know about more cases that haven't been publicly revealed yet?
Up in Canada, things are even more alarming.  In Quebec alone, 25 monkeypox cases have already been confirmed…
Quebec public health officials are reporting a total of 25 confirmed cases of monkeypox in the province as of Thursday.

Dr. Luc Boileau, interim public health director in the province, described it as a "serious outbreak" of the virus. Officials are investigating several more suspected cases.
Reportedly, one of the confirmed cases in Quebec is just a child…
First case of monkeypox in a school aged child was confirmed in Quebec. And no, they did not isolate the class. That's a really high risk decision. Isolating 1 class seems like it would be a reasonable measure in order to contain this outbreak. Were the parents notified?
Has that child been out of the country lately?
If not, how did the infection happen?
There are so many questions that people are asking, and we are getting so few answers.
But what we do know is that monkeypox vaccinations will begin in Quebec "as soon as Friday"…
The province will also begin administering the Imvamune vaccine to close contacts of confirmed or suspected cases of monkeypox as soon as Friday. Boileau said the federal government has provided the supplies, which arrived earlier this week.
Will a similar program soon be instituted in the United States?
Of course the truth is that officials don't have any idea if existing vaccines will even work against this new strain.  Earlier today, I came across yet another news report that is telling us that "mutations have occurred"…
The possibility that the cluster of cases in the UK, Europe and other regions where it is not endemic was triggered by "superspreader" events in Belgium and the Canary Islands is still a strong line of enquiry.

But sequencing of the monkeypox virus genome from this 2022 outbreak has shown some mutations have occurred which could be associated with human-to-human transmission.

Experts emphasised that it is too early to say whether the mutations have made the virus more transmissible, but it is being investigated as a possible factor.
As I discussed the other day, virologists in Portugal are telling us that what we are dealing with is a "hyper-mutated virus".
So all of the assumptions that we are making about monkeypox may have to be thrown out the window if that is true.
The good news is that nobody has died so far.
But if people do start dropping dead, it will definitely be time to sound the alarm.
Of course monkeypox is not the only new outbreak that is deeply alarming health authorities right now…
In the past three weeks there have been nearly 100 cases and 18 human deaths from a rare tick-borne disease in Iraq; a fourth case of the Ebola virus and more than 100 cases of bubonic plague have been found in the Democratic Republic of Congo; and just two years after Africa was declared free of wild polio, new cases have turned up in Malawi and Mozambique. A dangerous strain of typhus is circulating in Nepal, India and China. There are alarming outbreaks on several continents of mosquito diseases such as malaria, dengue and West Nile virus.
If you can believe it, the Democratic Republic of Congo is currently dealing with simultaneous outbreaks of ebola, cholera, measles, monkeypox, bubonic plague and typhoid.
So I would recommend not traveling to the Democratic Republic of Congo at the moment.
Meanwhile, there are quite a few other outbreaks that are sweeping through animal populations all over the planet…
African swine fever continues to ravage the world's pigs and several strains of lethal avian – or bird flu – are spreading, forcing the cull of hundreds of millions of poultry. Vets and ecologists have warned this month, too, of mysterious fungal diseases being found in fish and marine life in Australia and in Middle Eastern countries, well as lethal dog and other pet illnesses.
Most of us simply do not understand what we are facing.
All of a sudden, major disease outbreaks are seemingly erupting just about everywhere.
For years I have been warning my readers that we were entering a period of great pestilences, and now we see evidence of this all around us.
Let us keep a close eye on monkeypox, but let us also keep a close eye on these other new outbreaks around the world.
As we have seen, a highly transmissible bug can circulate all over the globe in just a matter of weeks, and a bug that is deadly enough could potentially kill billions of people.
Russia's military scientists researched using monkeypox as a bio-weapon until at least the early 1990s, according to newly resurfaced interviews with a former Russian army colonel.
Welcome to the Diabolical "GERM Games" where Humanity is a Germ targeted for elimination
Dr. Paul Alexander: "The smallpox vaccine is known to be very ruthless (causing the orthopoxvirus 'smallpox' viral disease itself) in immunocompromised persons. The smallpox vaccine can also cause progressive vaccinia (vaccinia virus). I just described COVID vaccinated persons. Immunocompromised vaccinated persons."
Smallpox vaccine to prevent monkeypox (MONEYpox) could cause global smallpox (vaccinia) epidemic; I warn, don't be stupid, understand you have damaged immune systems of (b)illions with COVID vaccines
Experts are saying smallpox vax 85% effective in monkey pox; this is NOT good news, for millions/billions are now immunocompromised from COVID vax; CDC sounds alarm for gay-bisexual men
The Jesuit weasel Fauci on the the toxicity of smallpox vaccines:
The Monkeypox PSYOP is designed to scare people into taking smallpox vaccine, conveniently approved by the FDA in 2019 :
After all, the worldwide smallpox pandemic is the ultimate goal and they are totally open about it. They KNOW what will happen to COVID vaccinated after taking smallpox jabs.
Welcome to the Diabolical "GERM Games" where Humanity is a Germ targeted for elimination.
If you have not already done so, please read the following articles on the subject:
The UK Health Security Agency confirmed 16 new cases in today, bringing the UK total since May 6 to 106
All new cases were detected in England, while Scotland, Wales and Northern Ireland logged total of five so far
Epidemiologist warned that new cases may slow down but risk is they will 'not be eliminated in some places'
Dr Adam Kucharski said this means monkeypox may spread to animals and become well-established in UK
Experts are confident monkeypox won't turn into a pandemic like Covid because it does not spread as easily
But EU health chiefs this week warned it could circulate in animal populations and trigger sporadic outbreaks
MONKEYPOX cases continue to creep up; the UK now has 90 confirmed infections, as eight more were detected on Thursday, May 26. In response, the UK Health Security Agency (UKHSA) has purchased over 200,000 additional doses of a smallpox vaccine.
CDC Recommends Monkeypox Vaccine For Laboratory Staff & Health Care Workers
The Advisory Committee on Immunization Practices (ACIP), the CDC's leading experts on vaccines, have decided that certain health workers should be first in line to get the shots.
The recommendation issued on Friday said that the Jynneos vaccine vaccine, made by Bavarian Nordic, would be made available to certain healthcare workers and laboratory personnel.
The Mail Online reports: It comes as the U.S. records its tenth presumptive case of the virus, with a man in Colorado having a suspected infection after a recent trip to Canada, state officials announced Thursday night.
'Certain laboratorians and health care personnel can be exposed to orthopoxviruses through occupational activities,' ACIP wrote in its report.
The panel notes that orthopoxvirus vaccines, like JYNNEOS, were regularly distributed to children in the U.S. to combat smallpox in the past.
Smallpox, a highly devastating, deadly, virus, was eradicated in 1980, though, and use of the vaccines has since been dropped from mandatory to scarce.
Officials still recommend that some parts of the population do continue to receive the shots, though, including people who may be exposed to these viruses at work.
America has a stockpile of over 1,000 doses of the two-dose vaccine in place for a situation like this.
The country also has 100 million doses of ACAM2000, another pox vaccine, in its stockpile, though that jab has been replaced by JYNNEOS because of its increased risk of negative side-effects. 
On Monday, the CDC reported that the country had planned to distribute the shots to the most high-risk group.
Rollout of the vaccines to the high risk groups is expected to begin soon.
The recommendation comes as the U.S. monkeypox tally to reaches ten, with nine cases having been confirmed by the CDC on Thursday.
For recent smallpox vaccine recipients (US military recruits) 1 in 30 had clinical or subclinical myo and/or pericarditis/PLOS One
Meryl Nass
In 2015, US military physicians described a study of 1,081 healthy young soldiers who received a smallpox vaccine as part of their military service.  [Smallpox vaccine is not used in the civilian population.]  It is known to cause a high rate of side effects, including myo- and peri-carditis, heart attacks and heart failure. 
They found:
5 soldiers or 0.046% (about 1 in 216 vaccine recipients) developed a clinical case of myo or pericarditis.  This is over 200 times the expected rate!

But an additional 31 vaccine recipients had elevated cardiac enzymes

Adding these 2 groups together (36 out of 1081 soldiers) we find that one in 30 soldiers had lab-diagnosed cardiac inflammation.  The 31 didn't complain of symptoms.  But in the military, it never pays to complain.  

They too were at elevated risk of a cardiac arrhythmia and/or reduced cardiac function, and may have been at higher risk of a myocardial infarction.
We don't know how common mild or subacute myo/pericarditis is in young Americans after Covid vaccines, because the US health agencies have neither performed a similar study, demanded such a study from the vaccine manufacturers (while it is the responsibility of both FDA to request and the manufacturers to perform), and the FDA and CDC have kept the databases hidden that might help at least identify the "clinical" cases, the ones who complained and sought medical care.  
The CDC or FDA could also have contracted with this group of military physicians to perform a similar study of Covid vaccine recipients.
Dr. Michael Nelson, this study's second author, was made a member of the FDA vaccine advisory committee for Covid vaccines.  But he has been mum about the potential similarities between the covid and smallpox vaccine side effects, and didn't publicly mention this study when he spoke at the VRBPAC meetings.
In 2003, another group of military and civilian physicians (including at least 2 vaccine zealots as coauthors: Greg Poland and John Grabenstein) published a study of US soldiers receiving smallpox vaccine, in which they did not look carefully for cases.  How common was myocarditis in their study?  One case in 12,818 soldiers.  They found 400 times fewer cases than the authors of the 2015 study.  The full text can be downloaded here as a pdf.
How hard are CDC and FDA looking for Covid vaccine myo-pericarditis cases? We heard about no prospective studies at the VRBPAC and ACIP (the FDA and CDC vaccine advisory committees') meetings in June.
Below is the abstract, and here is the full text of the 2015 military study:
New onset chest pain, dyspnea, and/or palpitations occurred in 10.6% of SPX-vaccinees and 2.6% of TIV-vaccinees within 30 days of immunization (relative risk (RR) 4.0, 95% CI: 1.7-9.3). Among the 1081 SPX-vaccinees with complete follow-up, 4 Caucasian males were diagnosed with probable myocarditis and 1 female with suspected pericarditis. This indicates a post-SPX incidence rate more than 200-times higher than the pre-SPX background population surveillance rate of myocarditis/pericarditis (RR 214, 95% CI 65-558). Additionally, 31 SPX-vaccinees without specific cardiac symptoms were found to have over 2-fold increases in cTnT (>99th percentile) from baseline (pre-SPX) during the window of risk for clinical myocarditis/pericarditis and meeting a proposed case definition for possible subclinical myocarditis. This rate is 60-times higher than the incidence rate of overt clinical cases. No clinical or possible subclinical myocarditis cases were identified in the TIV-vaccinated group.
If you think one in thirty is impossibly high, a Finnish study of military recruits published in 1978 found the same 3% rate after smallpox and DTP vaccination, based on EKG changes. 
Covid vaccines may be causing similar high rates of cardiac inflammation too.  But today, who's counting?
And did this cause the military to stop vaccinating for smallpox, a disease wiped out in 1977?  No.  Military smallpox vaccinations continued.
PARIS (Reuters) -France's health authority said on Tuesday it recommended starting a targeted vaccination campaign against monkeypox.
Not only has France announced that they will be applying a targeted vaccination strategy for monkey pox, they have also started hiring employees for a "vaccination task force". Expect the same pattern to play out throughout Europe over the next year.
@StormCloudsGathering
Discussion: @OpenSourceTheNews
From StormCloudsGathering -via Telegram
Some people are expecting the Monkey Pox scam to play out exactly like COVID (with lockdowns and vaccine mandates for employment and venues. This is a mistake. The enemy has adjusted their strategy. Many will be caught off guard.
Instead of the general lockdowns and mandates we saw during covid, this time they will track and trace extensively; targeting individuals and their contacts with long quarantines and ring vaccination. The psychology used will be formidable and much more difficult to resist. Many who refused to comply in round one will fold.
Ring vaccination means that anyone caught up in their contact tracing will be detained by specially trained teams, isolated and pressured / forced to take the vaccine. In some countries force will be used early on, but even in jurisdictions where one is not legally obligated to comply the pressure that these teams apply will be extreme. The long quarantines will add an additional incentive to give in. When the only way to avoid extended house arrest (and eventually quarantine camps) is to accept the jab, compliance can be achieved without general mandates (though we may see these in some jurisdictions).
This targeting and isolation of individuals is nefarious for a number of reasons. While general mandates and lockdowns tend to evoke widespread outrage, they know people won't take to the streets en masse if they aren't personally affected at the moment. They intend to pick you off one at a time starting with the least resistant. This is why they are focused on the gay community in the opening act. The gay community is overwhelmingly left wing. Most of this demographic will accept the vaccine without hesitation as will the majority of those in their social circles. This will allow the enemy to work out the kinks in the system before addressing the trouble makers.
Some of you might be wondering how on earth they will be able to take this clown show to such extremes. After all, Monkey Pox is very mild and only lasts a few weeks. However, the narrative is already being cultivated that there is something unusual about this particular strain. It's "spreading" faster than previous variants, and some of the symptoms are unusual. Those of you who have been paying attention know that this is a cover for the side effects of COVID-19 vaccination. There are a multitude of auto-immune skin issues showing up that look like pox, and with immune systems decimated, the vaccinated are experiencing a resurgence of latent viruses, with shingles being one of the most common symptoms. Since diagnosis comes down to a fraudulent PCR test, all of this can be attributed to Monkey Pox.
Here's where it gets nasty. The long term side effects of the initial COVID jabs are just beginning to reveal themselves, and all cause mortality among the vaccinated is already becoming impossible to hide. What this means is that while COVID started as a bad flu and ended as a mild cold, Monkey Pox will made to look like it is evolving into something absolutely horrific. People will get sick and stay sick. Others will die suddenly. The fear this will generate (and the resulting mass psychosis) will make you miss the good old days of COVID.
The food and energy shortages that are kicking off at the same time are an important part of the equation. Not only will rationing give those in power far more more leverage, malnutrition and cold will also weaken the population physically and make them more susceptible to disease. Electricity and internet blackouts will make it much harder to organize resistance and will provide cover for the worst abuses.
For years we have warned people to get out of the cities. Now you know why. This is the final window for that move. There will be no fuel for vehicles soon (and you can only walk so far when you are starving).
This ends in war, but in war timing is everything. Let the cities burn in the distance. Let the enemy expend their ammunition and weaken their armies. Wait for the right moment.