Nature Bats no longer?
Nature Bats no longer?
Guy and Kevin stop their Nature Bats Last broadcasts
I was alerted by a friend to this, the LAST show of Nature Bats Last.
I am not privy to their considerations, however none of them seems at all happy.
Guy, when he looks up from his paper (now I realise why their performances over the years have been so wooden) seems to have aged.
Pauline Schneider after her smiley selfie being vaxxed at the local supermarket seems positively unwell.
Kevin looks his normal self.
Having spent some of the best years of my life defending Guy, the person (not the ideas, at least from those times – which I still deem to be correct – questions still arise in my mind over what happened after he moved to Belize.
How did Guy go from being the retired academic, living at the "Mud Hut", in his famous warn-out jacket (and always pleading poverty), through his experiences in Belize to the man today, who seems to have no issues with money.
The last-but-one time I spoke to a usually-depressed Guy he was in a temporary apartment in Westchester County, New York.
He then went from there to Florida and there to Vermont. 
These are not among the poorest areas of the United States.
Purchasing a beautiful Victorian house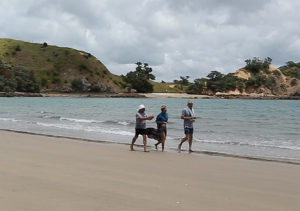 Intending to build on a property in Vermont, Pauline and I purchased a one-acre property in Middletown Springs, Vermont. As we occupied a small apartment in nearby Poultney, Vermont, we subsequently decided to purchase a beautiful Victorian house.
As a result, we are selling the one-acre property at a bargain price. Details are included in the MLS here. Two pictures of the property are included below.
If you would like to avoid realtor's fees by purchasing the property directly from us, please send an email message to paulineschneider4@gmail.com or guy.r.mcpherson@gmail.com. We need housing, and we can no longer afford to rent.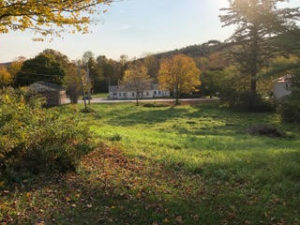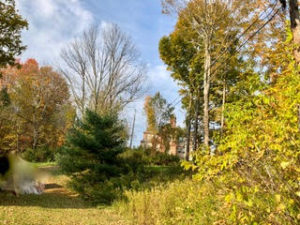 https://guymcpherson.com/self-reinforcing-feedback-loop-admitted-by-ipcc/
Slumming it in luxury?
I wish Guy well in his retirement but have just one small question:
Where did the money come from?
and – 
Where did the radical political views and the spiritual introspection go?
Since 2016, since leaving the Mud Hut, Guy and Pauline have moved location about 4 times, something that does not come cheaply.
Meanwhile, I haven't gone anywhere.
I did this video about 18 months ago
***