New South Wales bans church singing due to COVID – even over Zoom
New South Wales bans church singing due to COVID – even over Zoom
Taking away the right to worship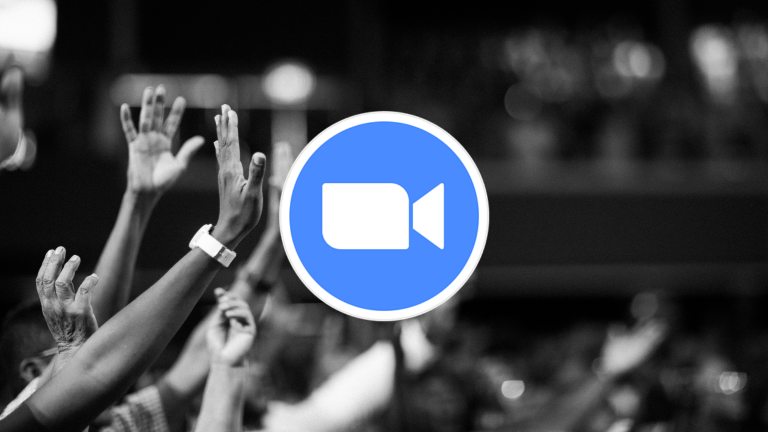 Another example of Australia's sometimes draconian Covid restrictions has come to light in reports that say the authorities in New South Wales have banned singing in churches – even if it is for the purpose of being live streamed to a physically distant congregation.
The current rules have been in force since June 26 and are meant to last two weeks amid a fresh round of lockdowns. The Public Health Order states that, "singing by audiences at indoor shows or by congregants at indoor places of worship are not allowed."
The thinking behind banning singing among groups of people is that the virus is transmitted faster than through the act of speaking; however, the fact that singing on Zoom, i.e., to a camera is also banned, has left some church leaders in Australia upset with the decision.
The New South Wales order, shared with religious leaders in an email, says that the purpose is to protect those who "may be involved in assisting in live streaming," and also those who "may be in regional communities attending a service."
Australia is not the only country in the western world that has been imposing restrictions justified by the need to curb the spread of the virus, that however interfere with religious services, and some Christian leaders there and in places like Canada are wary of the "Covid Zero" policy that Australia already follows and Canada is considering.
What this means is that a year and a half into the pandemic, and half a year since Covid vaccines rolled out, the authorities still think the best way to handle even a small-scale outbreak – like over 100 active cases among New South Wales' population of over 8 million people – are strict lockdowns.
In Australia, Pastor Brian Houston of the Hillsong Church spoke out against the order as a form of anti-religious discrimination, saying that the to ban singing in churches for the purpose of live streaming the act was "just not right" – and urging others in a post on Twitter to "make a stand."
Over in Canada, Reverend Aaron Rock of Harvest Bible Church took issue with the very idea that broadcasting church services online was "real church," saying flat out that it isn't – adding that to make things worse, this "option" was going away as well.
"This is the trap Christians walk into when they exchange God's clear instructions for the opinions of the 'experts'," he said – apparently in reference to some politicians and doctors in Canada mounting pressure to adopt the "Covid Zero" model there as well.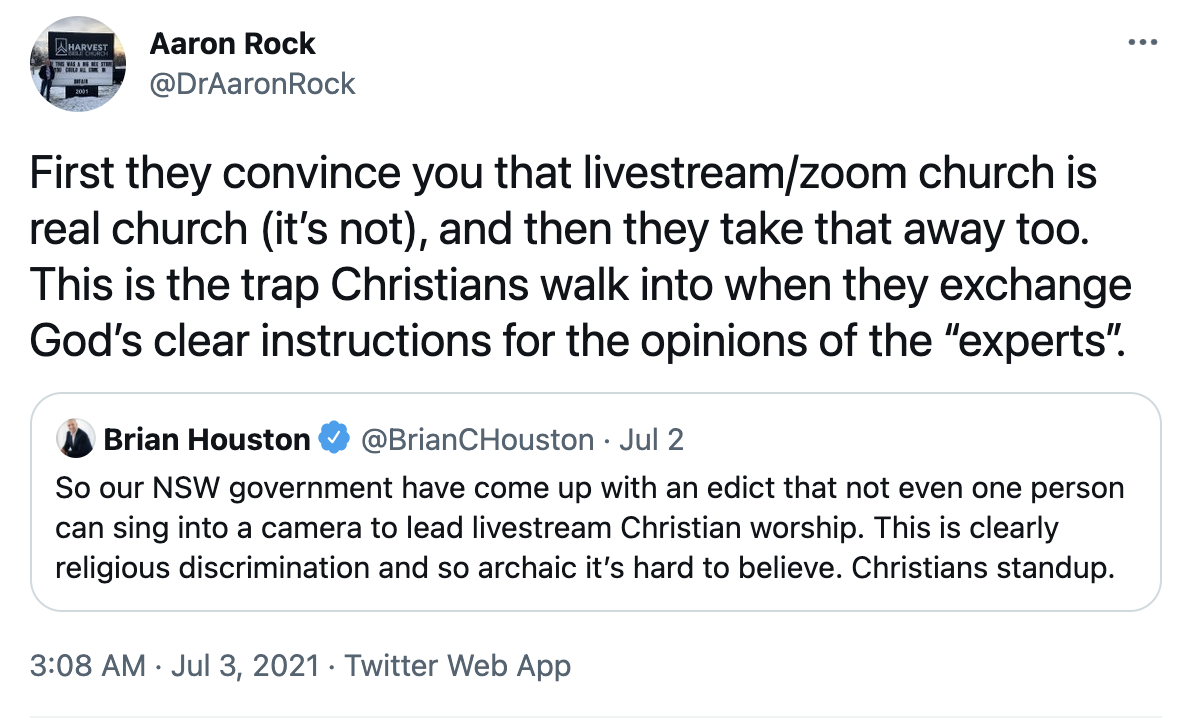 If