New Zealand's failing economy: facts and fiction
New Zealand's failing economy: facts and fiction
Every time we go out for even a short drive we are faced by endless roadworks and orange cones.
This can be a sign of fixing infrastructure.
It is also a sign of public works designed to hide the true situation.  This started in NZ after the 2008 crash and is now on steroids.
***
This next article is a close to honesty that you will ever find in New Zealand.
An economics professor and some Treasury staff believe the government and Reserve Bank of NZ should shoulder more responsibility for the inflation crisis, which will likely end in recession.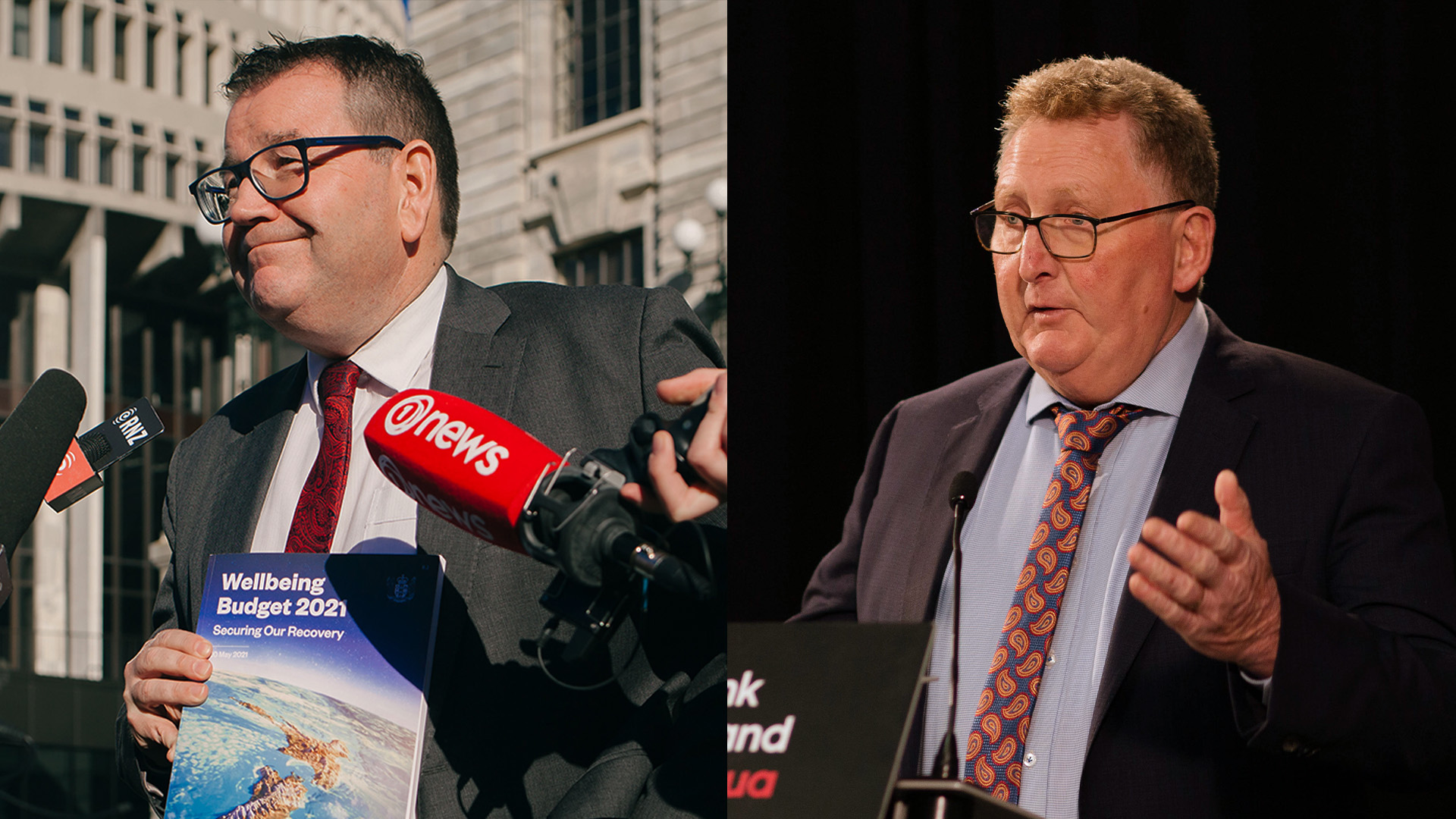 19th Apr 23
There has been much debate about who and what to blame for the runaway inflation—expected to still be at 7.2% in Thursday's consumer price index—and the engineered recession required to shut it down.     
Pandemic-related shortages, government spending, monetary policy, the war in Ukraine, tight labor markets, and corporate greed have all been identified as suspects. 
The Reserve Bank and the Labour government both prefer to emphasize the supply shock and downplay the importance of fiscal and monetary stimulus. 
However, a fresh piece of research written by unnamed Treasury staff found both factors had contributed to inflation in roughly equal amounts. 
"The surge in inflation from 2021 was initially demand driven by stimulatory monetary and fiscal policy, and rapidly increasing house prices which fuelled economic activity. However, from the second half of 2021, supply-side factors drove the continued acceleration in inflation," it said. 
This paper was written by staff members at Treasury and reflects the view of those employees, but not the agency itself. 
Some staff research is published to "inform and encourage public debate" but is not considered policy advice or an official opinion of the Treasury. 
The authors of the paper said the pandemic disrupted the labour market, which created production bottlenecks, and which the war in Ukraine exacerbated. 
However, demand recovered as economies adapted to the new environment while macroeconomic policy boosted demand and helped inflation to broaden into the services sector. 
Supply shocks appear to have contributed less to inflation than in the United States and Australia. This may be because NZ was more insulated from energy price shocks and did more economic stimulus than many other countries. 
About one-third of inflation was unable to be attributed to either supply or demand by the researchers. The authors also noted that using alternative price data in the model suggested supply shocks were responsible for as much as 60% of inflation.
A snatching defeat
Robert MacCulloch, a professor at the University of Auckland, said New Zealand had "snatched economic defeat from the jaws of covid victory" in a blog post on Monday. 
He said NZ was "the envy of the world" in the first two years of the pandemic; we had eliminated covid and were out and about enjoying life. 
"As a direct consequence, we enjoyed one of the smallest economic declines of any nation – only 0.7% for the year ended 31 March 2021. 
"The UK, by contrast, suffered a decline of over 11% of GDP that year and its virus death toll ended up at nearly quarter of a million."
But policymakers failed to recognise the rebound and kept pumping cheap money into the economy. 
Finance minister Grant Robertson set aside almost 20% of gross domestic product for covid relief funding, while the Reserve Bank printed another $53 billion buying bonds. 
The great minor depression
These were policies designed to stave off a second Great Depression but they were still in place long after the country had brought the virus under control.
"We now face recession when most nations that did far poorer than us during the pandemic do not," MacCulloch wrote.
ASB Bank economists updated their economic forecasts on Tuesday to predict a deeper recession than previously thought. 
Nick Tuffley, the bank's chief economist, said the economy was experiencing a hangover from excess stimulus during the pandemic. 
"It is a year of paying for the central bank and government punchbowl being more potent than anticipated at juicing up the economy,"" he said in a note. 
The bank has predicted gross domestic product will have declined 2% by early 2024, which would be roughly half the size of the 2008 recession. 
Inflation was expected to remain "stubbornly high" at over 7% year-on-year, even though the economy was stalling, and may not fall back into the target range until 2025. 
"We expect the RBNZ will be in a position to start gradually pulling interest rates down to a more neutral level in the first half of 2024, the equivalent of monetary rehydration." 
At its half-year economic and fiscal update, the Treasury forecast CPI inflation had peaked in late 2022 and will gradually decline over the coming years.
This was due to supply-side disruptions being resolved and resulting in lower freight costs and reduced pressures on commodity prices. While higher interest rates were reducing consumer demand for goods and services.
Instead, the media comes up with this.
New Zealand consumer prices fell in the year to March despite the cost of food skyrocketing, but surprisingly lower fuel costs helped to cool underlying inflation. 
The consumer price index (CPI) climbed 6.7 percent annually in March after advancing 7.2 percent in the 12 months to December, Statistics NZ said on Thursday. Quarter-by-quarter, the CPI increased 1.2 percent – a smaller three-month gain than expected.
All this nonsense is given the lie by the following
Free budgeting services are bracing for a drop in funding right as the cost-of-living crisis hits and a recession knocks on our door.
The Ministry of Social Development funds 131 budget advisor services, but that will drop by $20 a session for the next financial year (July 2023-24).
Demand has surged as people seek help to make ends meet, and some advisors worry they will have to reduce staff when they need to hire more.
There's a two-week wait for people in financial strife to see an advisor at Auckland Central Budgeting, where there has been a surge in demand.
Experts are sounding the alarm over the state of New Zealand's medical laboratory workforce, describing it as "perilous". 
The New Zealand Institute is warning if nothing changes, it could result in delays or fewer services for Kiwis.
Lab technicians and scientists are an essential part of New Zealand's healthcare system, running more than 200,000 tests a day.
But that could soon be about to change.
"The state of the workforce is perilous," said Terry Taylor, the New Zealand Institute of Medical Laboratory Science president.
Staff numbers are dwindling, too.
"It's facing a tsunami of experienced senior scientists that are retiring and leaving," APEX Union advocacy lead David Munro said.
Several hundred jobs to go at University of Otago as student numbers plunge
Several hundred staff will lose their jobs at the University of Otago after falling student numbers means it needs to slash around $60 million from its budget.
Applications for voluntary redundancies open on Monday and close on June 2, staff were told after 2pm on Thursday. Both academic and backroom roles are on the chopping block, though what subjects and areas will be affected is yet to be determined.
A further round of redundancies is expected to follow, with "several hundred" roles expected to be affected, the university said.
The university's cost-cutting will also affect capital projects, and future paper and programme offerings. Asset sales are also on the cards.
Staff have been left "distraught" and shocked by the news.
This is from Australian media.
The economy is in collapse but they argue whether the world is headed for "recession".
You will never see headlines like this in NZ's government and controlled media
Experts have revealed the alarming early warning sign that a global recession is fast approaching – and it has insiders on high alert.
Experts have revealed one glaring sign that a global recession is fast approaching, with a "big question mark" now hanging over us all.
The demand for diesel fuel has long been considered a significant clue regarding the health of the world's economy, given it is used to power major industries across the planet, including trucking and construction.
But demand for the crucial fuel has been dropping in major economies in recent months, leaving insiders increasingly nervous.
Our problems couldn't have anything to do with the following, could they?
New Zealand's debt
If you click on the link you can see the clock turn over
$116 million of taxpayers money spent on covid advertising over 2.5 years in New Zealand.