News from the Ukraine conflict – 7 May, 2022
News from the Ukraine conflict – 7 May, 2022
Exactly one week ago Wagner chief Yevgeny Prigozhin first threatened that he and his men would withdraw from the strategic city of Bakhmut, where Russia appears close to victory given it controls at least 90% of the city, if the Russian defense ministry didn't immediately supply all the arms needed to keep up the offensive.
"I am appealing to Sergei Shoigu with a request to issue ammunition immediately," he said at the time in reference to Russia's defense minister. "Now if this is refused … I deem it necessary to inform the commander-in-chief about the existing problems, and to make a decision regarding the feasibility of continuing to station units in the settlement of Bakhmut, given the current shortage of ammunition," Prigozhin warned in video statements. He had cited "useless and unjustified" losses due to lack of regular supplies.
On Friday he followed by narrowing his threat, setting a withdrawal date of May 10 if the necessary arms and ammo didn't come through. It was a surprising move given it was a very direct and open challenge to the top military leadership of Russia. Likely, President Putin himself was forced to "decide" on who to back in the spat: Prigozhin and his frontline Wagner fighters, or the regular chain of command.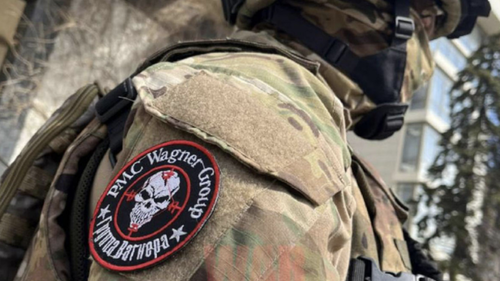 But in a new audio clip posted to Telegram on Sunday, Prigozhin announced he received overnight notification that he'll be getting all the ammunition needed. The Washington Post reports of his words:
"We are promised to be given ammunition and weapons as much as we need to continue further actions," Prigozhin said, adding that he had been granted the power to fight "as we see fit."

The internal feud over military tactics in Bakhmut, which Russian forces have been trying to seize since last year, is a flash point in the broader rift with Moscow's defense ministry that has played out in increasingly public view over recent months.
Prigozhin had already threatened to quit Bakhmut before – but if this happened it would be a huge blow to the Russian advance in Donetsk to overall war objectives. There's growing speculation that this rift has sparked elite infighting within the halls of the Kremlin.
He has repeatedly charged the regular military command with "betraying" his fighters by withholding ammunition in the ongoing spat which became public with the Russian seizure of Soledar. A Wagner statement at the time declared victory over the city for itself, but controversially didn't acknowledge the role of the regular military. The infighting has increasingly been out in the open since then, and is no doubt somewhat of an embarrassment while facing down NATO and the Western allies.
The whole episode shows that indeed Prigozhin is a very powerful individual when it comes to Kremlin influence. Clearly he still has Putin's ear as he is the proverbial horse being backed as the fight for Bakhmut is in its end phase. This even after he posted the below rant which called out the defense minister and top armed forces commander by names:
Wagner PMC's Prigozhin has lost it. Hard not to interpret this as a declaration of war against Russia's Defence Minister Shoigu and Armed Forces Chief Gerasimov. Yesterday, Wind of Change mentioned that FSB resources are being diverted to prevent a coup. pic.twitter.com/MvMs3el5YG

— Igor Sushko (@igorsushko) May 4, 2023
Russia appears to be scrambling to deliver total victory in Bakhmut before Russia's 'Victory Day' celebrations on May 9, but that could still prove a tall order as the ferocity of the remnant Ukrainian defenses hasn't let up. Prigozhin now says Russia holds 95% of the city.
The private military company had recently said it would fall back from Artyomovsk due to munitions shortages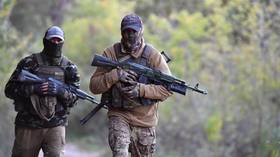 The Russian private military company Wagner Group, which is fighting Ukrainian troops in the Donbass city of Artyomovsk (Bakhmut), has been promised enough ammunition to continue the battle, the company's head, Yevgeny Prigozhin said on Sunday.
The statement comes after Prigozhin warned that his fighters would be forced to pull out of the city on May 10 unless ammunition shortages are addressed by Russia's Defense Ministry.
In a voice message posted on his Telegram channel, Prigozhin said that Wagner received "a military instruction … in which we were promised as much ammunition and weapons as we need to continue our activities."
"We were told that we can carry out activities in Artyomovsk as we deem necessary," Prigozhin added.
He also said that Army General Sergey Surovikin, the deputy commander of Russia's military operation in Ukraine, was tasked with "making all decisions related to the military activities of Wagner PMC in coordination with the Defense Ministry."
On Friday, Prigozhin said that Wagner personnel were suffering heavy losses because of what he described as a 70% shortage of ammunition. He later announced that the positions held by Wagner would be handed over to Akhmat, an elite unit from Russia's Chechnya.
The fierce and bloody battle for the mining city of Artyomovsk, known to Ukrainians as Bakhmut, has been raging for several months. Prigozhin claims his forces have taken control of nearly all of the city, while the Ukrainians are holding out in a small area in the western part.  
Capturing Artyomovsk, an important logistical hub, would allow Russian forces to make further advances in Donbass.
From Oleg Tsarev today  (via Telegram)
"Prigozhin was promised to be given weapons and ammunition, to cover the flanks, and Surovikin was singled out as responsible from the Defense Ministry for PMCs.
The best solution is if the PMC completely liberates Artyomovsk. Finish what he started.
I read that some accused Prigozhin of sending PMC fighters into attacks without artillery support, and because of this, many guys die. Others accused him of trying to leave the front line in wartime. They say war is war. There is an order to storm without shells, which means he must storm. But think about it, the easiest way out of the situation is to give PMCs shells. Then the task will be completed, and the losses will be minimal.
I hope this ends. PMC will receive shells. Russia will receive Artyomovsk."
I (Texas) would add, about those above who say "war is war, attack without shells" are most certainly cowards and hypocrites who have never been anywhere near a war. When I was a soldier on the Front, many times I said and heard from other soldiers, "We are ready to die if we must, but not for a stupid reason." A LOT of good men have died in the SMO for stupid reasons, and while the _promise_ of proper support for Wagner is encouraging, it's just bullshit until it actually happens, and until those who caused deaths for stupid reasons are held responsible (and they haven't been yet) good men will keep dying for stupid reasons.
https://t.me/seemorerocks/47590
Here is the view of Russia- based blogger, Edward Slavsquat
Russian pundits say Prigozhin is stating the obvious, while Western "alt media" insists he's just stressed and needs a rest. There's a lesson here, somewhere
THE UKRAINIAN OFFENSIVE
From Zero Hedge
The situation Zaporizhzhia Nuclear Power Plant has just gone from bad to worse as entire residential districts in the vicinity of the facility are being evacuated by Russian authorities. This includes at least 18 settlements in the Zaporizhzhia region who have been given emergency evacuation orders.
BBC has cited as Ukrainian official as saying this has sparked a "mad panic" – also given UN's nuclear watchdog is warning that a "severe nuclear accident" could occurr. Hours-long waits and traffic jams have been observed as thousands of people pack up and head out of the city.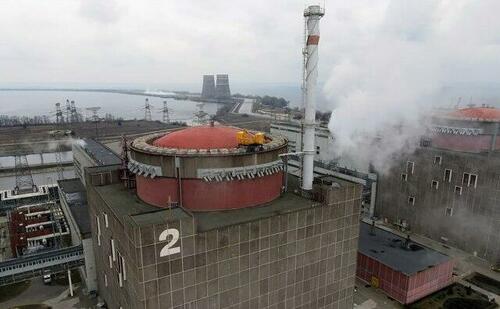 Director of the International Atomic Energy Agency (IAEA) Rafael Grossi described that the situation "becoming increasingly unpredictable and potentially dangerous."
He called for stability and protection of Europe's largest nuclear site. "I'm extremely concerned about the very real nuclear safety and security risks facing the plant. We must act now to prevent the threat of a severe nuclear accident and its associated consequences for the population and the environment," Grossi said.
The issue is a Ukrainian counteroffensive may have started in the city, given the significantly ramped-up shelling. Regional Russian head Yevgeny Balitsk said Friday that "in the past few days, the enemy has stepped up shelling of settlements close to the front line."
"I have therefore made a decision to evacuate first of all children and parents, elderly people, disabled people and hospital patients," he said in a written statement.
The IAEA for its part said further that "while operating staff remain at the site" there was "deep concern about the increasingly tense, stressful, and challenging conditions for personnel and their families" – this given that families of staff members are being evacuated. The UN organization confirmed that–
It said IAEA experts at the plant had "received information that the announced evacuation of residents from the nearby town of Enerhodar – where most plant staff live – has started".
The Russian military said noted in a statement that "The first to be evacuated are those who accepted Russian citizenship in the first months of the occupation." Currently all reactors are said to be shut down and that operators are "doing everything to ensure nuclear safety" amid the heightened fighting.
Last week, broader evacuations of civilians near the front lines in southern regions began and have picked up pace…
A huge traffic line from temporarily #Russian occupied Melitopol to #Crimea.#Evacuation in the occupied territories happening?

There are already queues at gas stations in the temporary occupied #Melitopol, Zaporizhzhia Oblast.

In the Molochansk and Tokmak districts, people… pic.twitter.com/uMeeScy1nQ

— TOGA (@KrzysztofJano15) May 5, 2023
While the plant has over the course of the war been subject to multiple power outages and seen external damage due to shelling (all of them 'close-call' incidents), it has layers of safety mechanisms such as power back-up generators and other 'fail-safes'. However, due to the war it's long been feared a Chernobyl-style nuclear fallout disaster could be on the horizon, given the extreme unpredictability of the situation on the ground. The power plant supplies 20% of Ukraine's national electricity needs.
Russian media
Rogov announced one of the most powerful blows to Ukraine since the beginning of the NWO
Rogov said that one of the most powerful blows in recent months is inflicted on Ukraine
A massive blow is being dealt to the Ukrainian territories controlled by Kiev . This was announced in his Telegram channel by the head of the movement "We are with Russia " Vladimir Rogov .
According to him, "this is one of the most, if not the most massive use of kamikaze UAVs and cruise missiles in recent months." Thus, explosions are heard in the Ukrainian capital, as well as in Kyiv, Chernihiv, Zhytomyr, Kirovograd, Odessa, Nikolaev regions. He also clarified that warehouses and positions of the military personnel of the Armed Forces of Ukraine (APU) in Orekhov , Zaporozhye region, were hit.
In turn, RT indicates that the current shelling can be considered the most massive since the start of the NWO. The TV channel claims that the entire central part of Ukraine is now under intense attack.
TASS reports that the third wave of explosions has sounded in Kiev since midnight.
Russian military shot down 22 Ukrainian attack drones over the Black Sea
The Ministry of Defense reported that air defense forces shot down 22 Ukrainian UAVs over the Black Sea
One of Russia's best-known novelists has been targeted in an apparent attempted assassination near the city of Nizhny Novgorod on Saturday. RIA Novosti is reporting that a native of Ukraine is in custody related to the attack.
Zakhar Prilepin was wounded by a car bomb, which killed his driver. Immediately after the blast he was seriously injured but reportedly conscious, after which a suspect was quickly detained, according to Russia's Interior Ministry.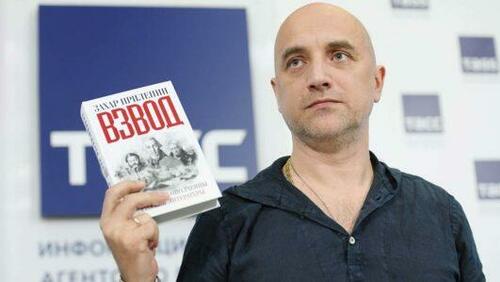 "The search for possible accomplices continues," the government statement said.  "Law enforcement officers are now investigating the circumstances and causes of the incident. Zakhar is OK," the regional governor said.
Prilepin is not only a contemporary literary giant in Russia, but he's considered to be very active in support of the Ukraine war, with the BBC and other Western sources describing him as a prominent commentator of ultranationalist politics. He's a former member of the State Duma and has been very active in conservative political movements within the country.
Further according to BBC, a pro-Ukraine opposition group has claimed responsibility for the attack:
The explosion reportedly took place on a remote road some 80km (50 miles) from the town of Bor. State media said the blogger suffered a concussion and fractured bones.

The partisan group Atesh, which is made up of Ukrainians and Crimean Tartars, claimed it was behind the attack.

"We had a feeling that sooner or later he would be blown up," they wrote on Telegram. "He was not driving alone, but with a surprise on the underside of the car."
The group said further it "had been hunting Prilepin since the start of this year."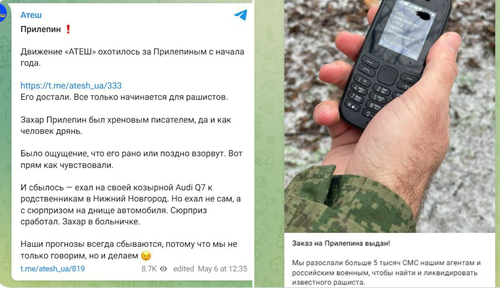 Below is a brief biographical snapshot of Prilepin and some of his novels via Russia's RT:
After the Western-backed coup in Kiev in 2014, Prilepin emerged as a staunch supporter of the Donetsk and Lugansk People's Republics, which broke free from Ukraine's rule and later joined Russia. In 2017, he formed his own volunteer battalion, taking the position of political officer. In late January, the writer's press service said that Prilepin had signed a contract with Russia's National Guard and set off for the conflict zone.

Prilepin has also authored several books, most notably 'The Pathologies', a novel about the Chechen War, as well as 'Some Will Not Go To Hell', describing the hostilities in Donbass.
State media sources have described the explosion as occurring on a highway, with the device having been previously planted underneath the car, and which could have been detonated by remote signal.
⚡️Another video from the place where Zakhar Prilepin's car was blown up pic.twitter.com/bEvZ7epSkv

— War Monitor (@WarMonitors) May 6, 2023
It marks the third in a string of assassination operations on Russian soil since the invasion of Ukraine began. In April pro-Kremlin military blogger Vladlen Tatarsky was killed when a bomb detonated inside a St. Petersburg event when he was leading a talk. Moscow has blamed Ukrainian intelligence, as well as pointed the finger to Kiev's Western backers for providing support for an emerging cross-border 'dirty war'.
In August the daughter of well-known Russian philosopher and political commentator Aleksandr Dugin was killed in a car bombing. Darya Dugina's death shocked Russia and grabbed global headlines, setting off speculation that Aleksandr Dugin himself was the likely target. Father and daughter reportedly may have switched cars at the last moment while traveling back from a Russian national festival event outside Moscow.
A man detained nearby shortly after the blast claims he had been recruited by Kiev long ago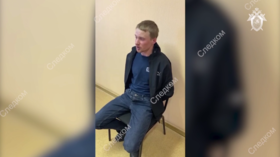 The chief suspect in the bombing of the car carrying Zakhar Prilepin has admitted to being linked to the Ukrainian intelligence services, Russia's Investigative Committee revealed on Saturday.