Now FRANCE announces Supplying LONG RANGE Missiles to Ukraine
Now FRANCE announces Supplying LONG RANGE Missiles to Ukraine
Yesterday
He noted that France is not supplying weapons that could reach Russian territory or that could be used to attack Russia
PARIS, May 15. /TASS/. Paris does not wage war against Moscow and does not ship weapons for attacks on Russian territory, French President Emmanuel Macron said in an interview for TF1.
"We do not wage war against Russia. It is not a war with the Russian Federation. We held Ukraine to resist […], meaning we do not ship weapons that could reach Russian territory or that could be used to attack Russia," the French leader said.
Today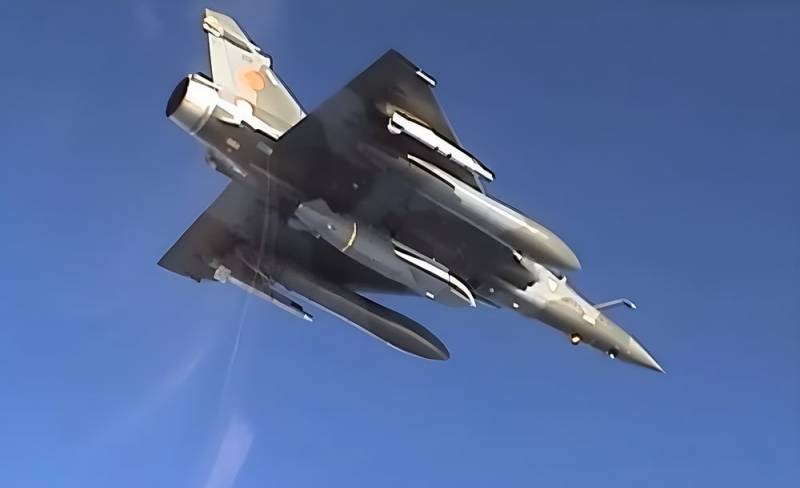 France, as part of a new military aid package, is ready to transfer long-range missiles to Ukraine. This was stated by President Emmanuel Macron. According to him, these ammunition will allow Ukraine not only to resist, but also to lead the counteroffensive
Military experts suggest that President Macron is referring to the SCALP-EG missiles, which are an absolute copy of the Storm Shadow. They differ from the British version only in the name. The combat characteristics of these ammunition are identical.
The French president did not report on the number of missiles, but it is obvious that we are talking about at least dozens. Apparently, Macron in this regard does not want to lag behind the UK, which had already handed over Storm Shadow missiles to the Ukrainian Armed Forces a little earlier. The Ukrainian army has already begun to use them to strike at targets in the rear of Russian troops.
Observers note that Volodymyr Zelensky's latest European tour proved to be incredibly successful in terms of receiving military assistance. Apparently, the Ukrainian president was able to convince his patrons that without large-scale support, the counteroffensive of the Armed Forces of Ukraine is doomed to failure.
And in the West, too many expectations are associated with it. Moreover, the Ukrainian leader was given assurances that at the next G7 and NATO summits, issues of supplying Ukraine with American F-16 fighters would be discussed.