Russian media on Ukraine crisis
Russian media on Ukraine crisis
The newly-recognized Donetsk and Lugansk republics want Moscow to help them "repel the Ukrainian regime's military aggression"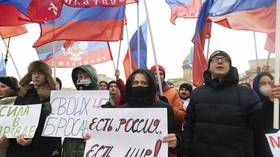 The newly recognised Donbass republics in Lugansk and Donetsk have formally asked Russia for military assistance in letters published on Wednesday.
In them, their leaders claim that Ukrainian "aggression" has only increased since Moscow recognized the regions as independent states, earlier this week.
The heads of Donetsk People's Republic (DPR) and the Lugansk People's Republic (LPR) wrote to Russian President Vladimir Putin separately, but both letters were dated Tuesday, February 22.
The DPR's Denis Pushilin and his LPR counterpart Leonid Pasechnik invoked articles three and four of their newly ratified treaties on cooperation and mutual aid with Russia, asking Moscow to "render aid in repelling the military aggression of the Ukrainian regime," which they claim is waging war against them.
"Ukrainian aggression is increasing," Pushilin wrote citing the alleged increase in artillery bombardment targeting critical civilian infrastructure and reportedly leaving 300,000 people without water after the republic's main waterworks were hit. The DNR leader claimed Ukraine is continuing what he called a "genocide" of the civilians, which apparently has forced the evacuation of over 40,000 people so far.
"Actions of the Kiev regime testify that they have no desire to carry out the Minsk agreements and stop the war in Donbass," wrote Pasechnik, adding that Ukraine is receiving military aid from the US and other Western countries and is "oriented towards ending the conflict with the LPR by force."
Pasechnik also noted that over 51,000 people have been evacuated from Lugansk so far, more than half of them children.
Ukrainian President Volodymyr Zelensky has insisted there was no military offensive aimed at the two regions, which Kiev considers "temporarily occupied" renegade territories. Ukraine has also accused the DPR and LPR of staging "false flag" incidents against their own civilians to justify a "Russian invasion."
Donetsk and Lugansk declared their independence from Ukraine in 2014, after the West-backed protests ended with a coup ousting the democratically elected government in Kiev. The Ukrainian military's attempts to subjugate the area by force failed, resulting in the uneasy ceasefires signed in Minsk, Belarus – first in September 2014, then in February 2015.
Moscow had long refused to recognize the two republics, pointing to Minsk and calling the conflict an internal Ukrainian matter. On Monday, however, Putin said that Kiev had openly refused to comply with the Minsk agreements and signed a decree on the "long overdue" recognition of Donetsk and Lugansk.
Kiev says financial institutions and government departments have been taken down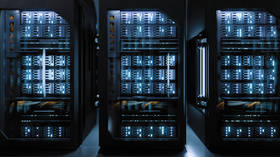 Government websites and banks in Ukraine have been hit by outages as part of a reported cyberattack against the country's digital infrastructure, with officials in Kiev saying it is a major attempt by hackers to take down online platforms.
A statement issued on Wednesday evening by the country's Minister of Digital Transformation Mikhail Fedorov said that "at around 4.00pm, another massive 'denial-of service' attack on our state began. There is data to this effect from a number of banks and there are also problems with accessing the website of the national parliament, the Cabinet of Ministers and the Foreign Ministry."
Normal service has resumed in part, he added, after traffic was switched to another provider to prevent servers going down. The Ministries of Defense and Internal Affairs also announced they had encountered technical issues with their websites earlier in the day, in addition to the security services and a number of other ministries.  
The country has reported a series of cyberattacks that leaders in Kiev have blamed on Russia, amid an increasingly tense standoff across the border between the two former Soviet republics. Moscow has consistently denied any involvement in the incidents.
President Volodymyr Zelensky signed a decree earlier on Wednesday declaring a state of emergency across the nation as Western leaders warned that Moscow could soon launch an offensive against its neighbor.
Earlier this week, Russian President Vladimir Putin announced that the country would formally recognize the two breakaway Donbass republics of Donetsk and Lugansk, ordering his country's armed forces to begin "peacekeeping operations" in the region. 
Separatist leaders and Kiev's military have accused each other of carrying out heavy shelling across the contact line in recent days. Last Friday, the rebel leaders claimed they had intelligence suggesting that Ukraine is prepared to order an offensive to reclaim the two territories.
Kiev, however, has rejected allegations that it is planning to take back the region by force, with the secretary of the country's National Security and Defense Council, Alexey Danilov, claiming "there is an attempt to provoke our forces," and that troops would open fire only "if there is a threat to the lives of our service members."
Dozens of high-profile Russian officials, lawmakers and public figures have made it into the sanctions list
The European Union has imposed sanctions on a series of senior Russian officials – including Defense Minister Sergey Shoigu and presidential chief of staff Anton Vaino – as well RT's own editor-in-chief Margarita Simonyan, accusing each of helping to "threaten the territorial integrity" of Ukraine. 
Responding to Moscow's decision to recognize two breakaway republics in Donbass, the EU moved to sanction hundreds of officials, lawmakers and even media figures on Wednesday. Among the most senior officials sanctioned was Defense Minister Shoigu, who was accused of supporting the 2014 reunification of Crimea with Russia and "actively supporting and implementing actions and policies that undermine and threaten the territorial integrity, sovereignty and independence of Ukraine as well as the stability or security in Ukraine."
Foreign Ministry spokeswoman Maria Zakharova was similarly penalized, said to be a "central figure" of Russian "government propaganda," who "promoted the deployment of Russian forces in Ukraine." The sanctions will bar each individual from visiting the European Union, while freezing their assets abroad. Additional penalties also imposed bans on imports of a number of goods and services and placed restrictions on Russia's ability to raise capital in European markets.
Russian officials weren't the only figures targeted, with RT's own chief editor Margarita Simonyan also sanctioned. The EU said she used her role at RT to promote a "positive attitude to the annexation of Crimea" and the actions of separatists in the Donbass – who declared their independence from Kiev in 2014 following a US-sponsored coup which removed Ukrainian President Viktor Yanukovych.
A total of 351 deputies in the Russian legislature, the Duma, were also slapped with penalties, for voting to recognize the Donetsk and Lugansk republics in the Donbass as sovereign states. Their votes "further destabilized Ukraine," according to the European bloc.
President Putin's chief of staff, Anton Vaino, was sanctioned for his "active role in [the] Kremlin decision-making process," his influence on the president and for attending "meetings on socio-economic development of Crimea" – territory reabsorbed  by Russia in March 2014 following a referendum. The EU penalties follow a wave of anti-Russian sanctions imposed earlier this week by Washington. The penalties targeted dozens of Russian financial firms, their subsidiaries and a number of individuals alleged to be in the "Russian elite." An earlier executive order by President Joe Biden also barred virtually all US business activity in the Donbass, while the White House continues to threaten stiffer measures should Moscow take further action in the region.
Kiev has made the request in response to newly-recognized Donetsk and Lugansk republics asking for Russian military assistance
European futures soar above $1,000 per 1,000 cubic meters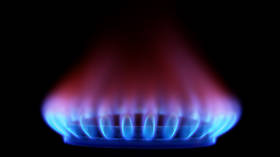 European prices for liquefied natural gas (LNG) exceeded $1,000 per 1,000 cubic meters on Wednesday, marking a daily growth of more than 7%, according to Intercontinental Exchange's London clearing house.
The March futures on the title transfer facility hub in the Netherlands traded at $1,004.7 per 1,000 cubic meters, marking a 7.8% increase from Tuesday, when the gas was trading at $932.3.
There was a major hike in gas prices in the region last spring, when futures were hovering at around $300 per 1,000 cubic meters. The spot price had soared to $600 by the end of the summer, then to $1,000 in October, and hit an all-time high of $2,190 in December.
The dramatic surge was attributed to a wide range of factors, including an increased demand for LNG in Asia, the limited supply from major exporters, and under-filled European storage facilities after last year's hot summer and harsh winter.
The situation was exacerbated in late 2021, when the US authorities first alleged that Moscow was likely to launch a military assault on Ukraine and threatened to impose new sanctions on Russia, the EU's major LNG supplier. Those speculations have been repeated since then by Western media outlets as well as by European officials, sending the prices of commodities, including gas, skyrocketing.
Prices started cooling in December, with gas trading at trading at under $1000 per 1,000 cubic meters on the Dutch futures market, a European benchmark.
The latest surge comes a day after Germany suspended its certification of the Nord Stream 2 pipeline, putting the energy project with Russia on hold indefinitely. The move was among the penalties imposed on Moscow following President Vladimir Putin's decision to recognize the independent status of the breakaway republics of Donetsk and Lugansk in eastern Ukraine.
The Gazprom-led project is aimed at boosting Russia's capacity to deliver LNG direct to Germany, circumventing the land routes that pass through countries such as Ukraine.
On Wednesday, European Commission Executive Vice-President Margrethe Vestager said Germany's decision to halt the turning-on of the controversial pipeline would not affect EU gas prices.
"There is no gas in the Nord Stream 2 pipeline. What has been stopped is the approval … it needs in order to get into operation, which means stopping the approval process can have no effect on gas prices," Vestager told a news conference. "We stand fully by the German authorities," she said.