Shocking Footage Of NYC, NJ Flooding After Torrential Rain
Shocking Footage Of NYC, NJ Flooding After Torrential Rain
Watch: Shocking Footage Of NYC, NJ Flooding After Torrential Rain
2 September, 2021
A severe weather system fueled by the remnants of what was Hurrican Ida has struck the Northeast – sending flash floods into New York City subways and multiple tornadoes through New Jersey, causing governors of both states and NYC Mayor Bill de Blasio to declare state of emergencies.
According to Weather.com, the New York Metropolitan Transit Authority has suspended some train service due to excessive water entering the tracks between Brooklyn and Manhattan at around 10:30 p.m. Some lines were also suspended in New Jersey.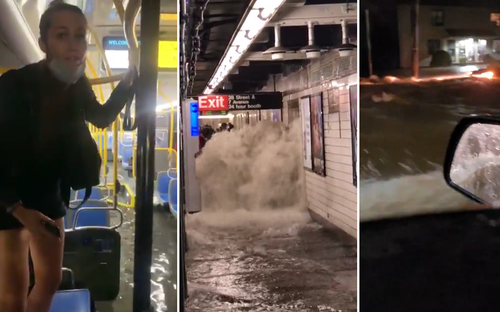 New Yorkers and New Jersey residents braving the severe weather have been posting shocking footage on social media of flooded streets, flooded subways, and backflushing toilets which has to be seen to be believed.
Stay safe out there.