The World on Fire – 10 July, 2021
The World on Fire – 10 July, 2021
I can't ignore what is happening in the Northern Hemisphere.
I also cannot do it justice.
Over 30 million people are under heat alerts across western states as temperatures are forecast to soar this weekend.
Nearly the entire state of California will be impacted by this heat wave, in addition to major metro areas in the Southwest. Numerous daily temperature records will be broken and some all-time records may also be in jeopardy Las Vegas could surpass its record-high of 117F as residents of US west face very high risk of heat-related illness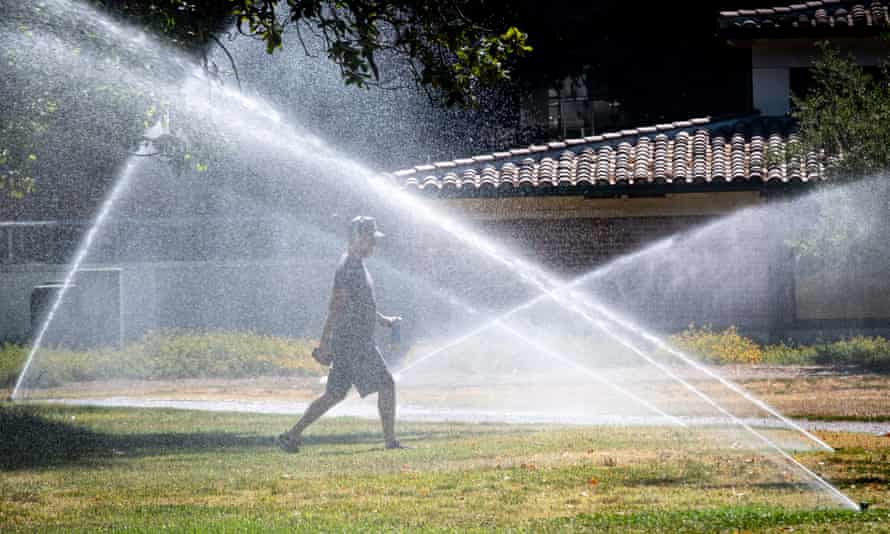 More than 31 million people across the US west and south-west are bracing for a brutal heatwave that could bring triple-digit temperatures this weekend, with authorities warning that records could be broken in many regions of California and Nevada. Officials have said that Las Vegas could even surpass its record-high temperature of 117F.
A fire tornado has been captured on video at the Tennant fire in northern California. It is one of the latest signs of extreme weather threatening the US West, which is facing severe drought and record high temperatures. Though rare, similar phenomena have been seen on video in recent years.
The drought is making the Sacramento River so hot that "nearly all" of an endangered salmon species' juveniles could be cooked to death this fall, California officials warned this week.
In a brief update on the perilous state of the river issued this week, the California Department of Fish and Wildlife made a dire prediction about the endangered winter-run Chinook salmon and its struggles against consistently hot weather in the Sacramento Valley.
"This persistent heat dome over the West Coast will likely result in earlier loss of ability to provide cool water and subsequently it is possible that nearly all in-river juveniles will not survive this season," the department said.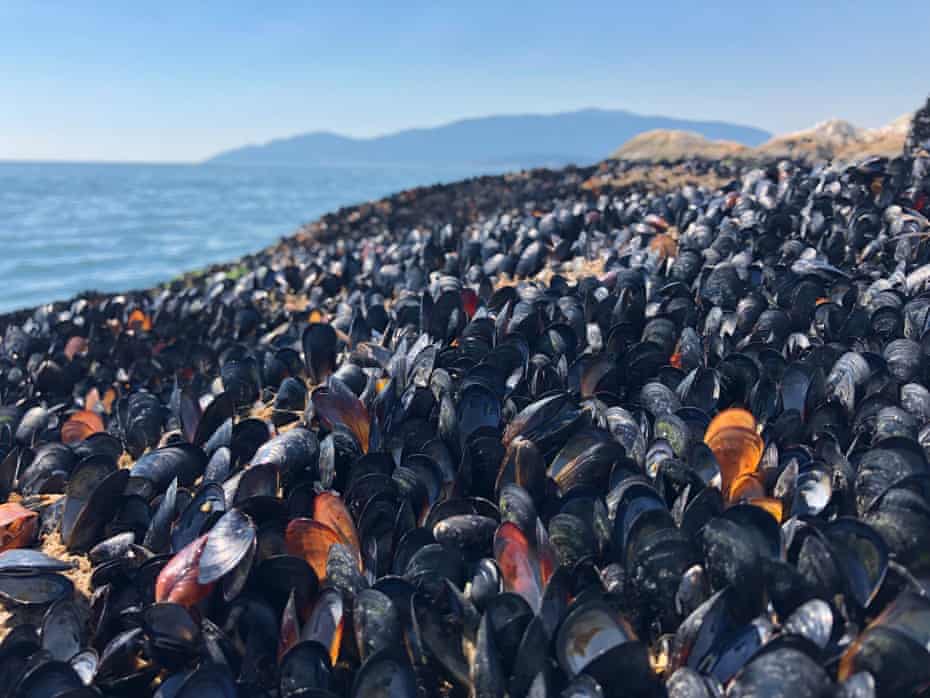 British Columbia scientist says heat essentially cooked mussels: 'The shore doesn't usually crunch when you walk'
More than 1 billion marine animals along Canada's Pacific coast are likely to have died from last week's record heatwave, experts warn, highlighting the vulnerability of ecosystems unaccustomed to extreme temperatures.
The "heat dome" that settled over western Canada and the north-western US for five days pushed temperatures in communities along the coast to 40C (104F) – shattering longstanding records and offering little respite for days.
The intense and unrelenting heat is believed to have killed as many as 500 people in the province of British Columbia and contributed to the hundreds of wildfires currently burning across the province.
The John F. Kennedy International Airport in Queens experienced departure delays up to an hour and 15 minutes long due to the weather conditions. LaGuardia Airport in Queens experienced departure delays up to an hour and 45 minutes in length.
A travel advisory was issued by New York City Emergency Management as a result of the weather conditions, New York State Senator Andrew Gounardes announced.
A Con Edison power plant in Queens caught fire on Thursday night after a transformer was struck by lightning. According to Brooklyn News 12, the power lines were not damaged and no outages were reported as a result of the incident.
"It's been very humid over the Northeast and specifically in New York City all week long," AccuWeather Senior Meteorologist Bob Larson said. The past few afternoons have brought thunderstorms to the city day after day.
While the conditions were not directly from Tropical Storm Elsa, which made its way into the city the following day, Larson said Elsa has caused the humidity in the city to be increased.
Recent research shows High Mountain Asia's current situation, and things don't look that good.
As per new findings, the glaciers in the area have been melting a lot quicker in recent years than previously believed. Also, the glacier melt occurred even in regions where glaciers were still growing.
Researchers warn us about the rising summer temperatures and the consequences.
A California farmer decides it makes better business sense to sell his water than to grow rice. An almond farmer considers uprooting his trees to put up solar panels. Drought is transforming the state, with broad consequences for the food supply.
Fires in Siberia
Like anything from the mass media on global warming they are 50 % correct, the rest being disinformation to get the plebs to surrender everything in the interests of the global elite
Politicians must respond to the latest warnings that climate science has underestimated risks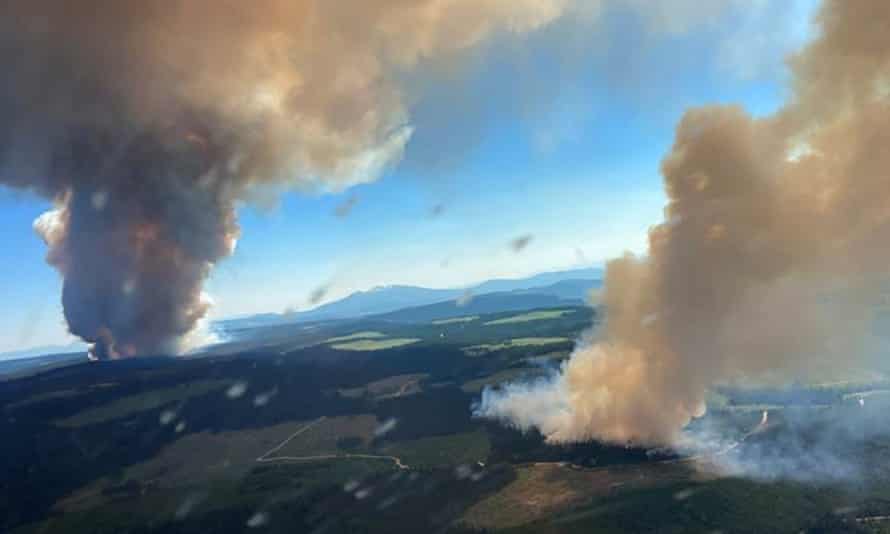 Last week's shockingly high temperatures in the northwestern US and Canada were – and are – very frightening. Heat and the fires it caused killed hundreds of people, and are estimated to have killed a billion sea creatures. Daily temperature records were smashed by more than 5C (9F) in some places. In Lytton, British Columbia, the heat reached 49.6C (121F). The wildfires that consumed the town produced their own thunderstorms, alongside thousands of lightning strikes.
An initial study shows human activity made this heat dome – in which a ridge of high pressure acts as a lid preventing warm air from escaping – at least 150 times more likely. The World Weather Attribution Group of scientists, who use computer climate models to assess global heating trends and extreme weather, have warned that last week exceeded even their worst-case scenarios. While it has long been recognised that the climate system has thresholds or tipping points beyond which humans stand to lose control of what happens, scientists did not hide their alarm that an usually cool part of the Pacific northwest had been turned into a furnace. One climatologist said the prospect opened up by the heat dome "blows my mind".
The disturbing signs of climate disruption are not limited to north America. Pakistan and Siberia have also had record-breaking high temperatures within the last few weeks, as have Moscow, Helsinki and Estonia. In Madagascar, the worst drought in 40 years has left a million people facing food shortages. The climate author David Wallace-Wells suggested that current conditions should be regarded as heralding a "permanent emergency". With policymakers struggling to absorb the very serious implications for human societies of current models, it is frankly difficult to take in the suggestion that these models may underestimate the threat. The prospect of the jet stream becoming locked, and weather systems such as tropical storms ceasing to move in the way to which we are accustomed, carries nightmarish possibilities. More hot weather is on its way to California, with the bulk of the wildfire season ahead.
If there is anything positive to be taken from this new information, and reports of the suffering and destruction caused by the heat, it can only be that it intensifies the pressure on policymakers to act. On Wednesday, the Switzerland-based Financial Stability Board issued a warning in advance of a G20 meeting in Venice this weekend. It urged finance ministers and central banks to take more notice of "far-reaching" climate impacts. Just how far-reaching these impacts will be depends on decisions taken by governments in the next months and years. So far, binding commitments to make the cuts in carbon emissions that are needed to avoid temperature rises above 2C are notable by their absence. With every worrying piece of climate news, the stakes ahead of November's Cop26 conference keep growing.
Environmentalists used to shake their heads when highly unusual weather was reported in terms that ignored climate change's contribution. Now, thanks to attribution science, the link is firmly made. To avoid future heat domes, countries including the US and Canada must stop pumping so much energy into the climate system.
What comes to mind when I see stuff like above I am reminded of this.
Thinking your electric car is "clean" is a bit like thinking your dog is "clean" because it craps in the next-door neighbour's garden