"There is a Canadian general in Azovstal"
"There is a Canadian general in Azovstal"
A thriller with a Canadian General unfolds around Azovstal as after the evacuation process was completed, civilians spoke of a "trapped NATO General who commanded Ukrainian forces."
"There is a General at the Azovstal factory who is in contact with Zelensky. He's something like a mercenary, he's Azov, "
***Azovstal employee Natalia Usmanova, who walked out of the factory on Sunday during the evacuation agreement, told reporters.
Russian military sources say an operation to capture him will take place soon enough.
What do the testimonies of the released say?
According to Russian media reports, "civilians evacuated from the territory of the besieged AzovStal reported that significant forces of the Ukrainian Armed Forces and mercenaries are on the territory of the metallurgical plant.
However, the most interesting thing is that there is also a foreign General from a NATO country. There is good reason to believe that we are talking about a Canadian General.
According to the information revealed by one of the workers of the AzovStal factory, a foreign general is on the territory of the metallurgical plant. The latter is said to be in direct contact with the President of Ukraine and most likely with foreign intelligence services. "This shows that Kyiv, the forces of the Ukrainian Armed Forces and the mercenaries are in constant coordination."
Earlier, the official representative of the Donetsk military administration, Eduard Basurin, spoke about the possibility that the general is in Mariupol.
Is it Lieutenant General Trevor Cadieu?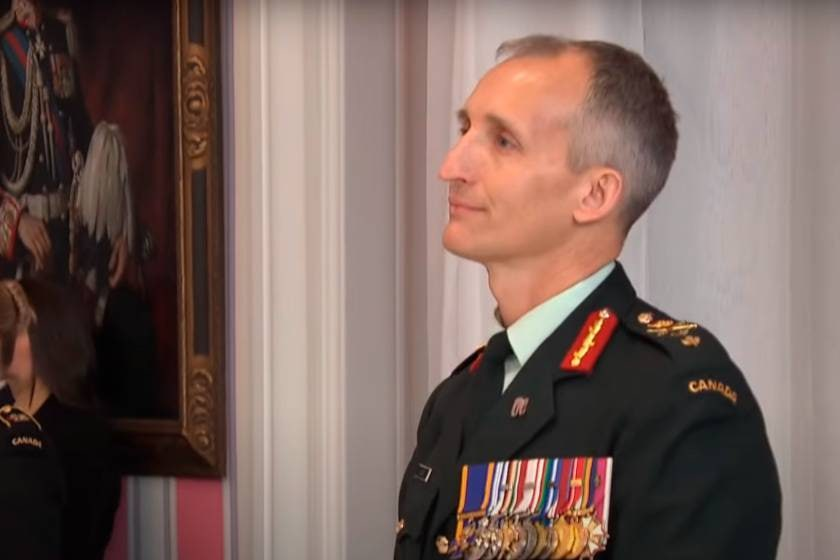 Russian media talk about a retired Canadian General who decided to join the mercenary force.
The Russians report that he is the retired General Trevor Kadier.
So far, these figures have not been officially confirmed.
It is suspected that "he may have been the head of the No. 1 bio-laboratory, where specialists worked with deadly viruses" and was housed, according to other Russian sources, in the multi-storey underground network that housed the industry .
In 1997 he took part in the hostilities in Bosnia. In 2021, a former Cadieu colleague accused him of sexual harassment.
The Russian media emphasize that "information about the presence of the general in Ukraine is largely confirmed by the newspaper Ottawa Citizen, which wrote on April 21 that Cadieu was to take command of the Canadian ground forces in September last year.
However, one of the former employees accused him of violence and his appointment was canceled.
"Shortly afterwards, Trevor Kadier resigned and left for Ukraine shortly afterwards."
If so, they explain why Russia chose to suffocate the facility rather than carry out a military operation.