Covid-19: The "Third wave"
Covid-19: The "Third wave"
NORWEGIAN DOCTOR: ASTRAZENECA'S COVID VACCINE TRIGGERS BLOOD CLOTS
Today on TRUNEWS, host Edward Szall details the latest in the attempts to vaccinate the globe, as brave researchers stand up and warn about the disastrous side effects, including blood clots death. While individual nations are refusing the AstraZeneca vaccine due to these issues, global and regional governments continue their plan to jab the world.
The team also discusses the accusations of President Biden, calling President Putin of Russia a killer, and the chilling response from Moscow.
Edward Szall, Rick Wiles, Doc Burkhart. Airdate (3/18/21)
Watch broadcast HERE
Since Geert vanden Bossche has come out with his warning I am paying attention to what mainstream media is saying
Norwegian Doctor Claims To Find Link Between AstraZeneca Vaccine And Rare Blood Clots
https://www.zerohedge.com/geopolitical/norwegian-doctor-claims-find-link-between-astrazeneca-vaccine-and-rare-blood-clots
As we wait for the EMA's decision, a top Norwegian health official tasked with investigating a series of three high-profile cases of health-care workers under the age of 50 being hospitalized for similar cases of rare blood clots after receiving the AstraZeneca vaccine have proposed a theory that's bound to infuriate AstraZeneca, along with the EMA and WHO.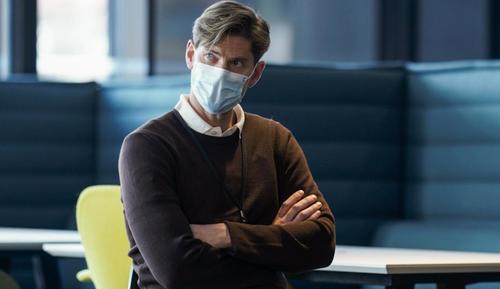 Chief physician and professor Pål Andre Holme told Norwegian papers on Thursday, just hours before the EMA was set to release the findings of its promised "safety review" (which was conducted even more hastily than the initial vaccine studies), that he has a new theory about what caused the reactions in the health workers, and unfortunately, per Holme, the AstraZeneca jab acted as the trigger.
"The reason for the condition of our patients has been found," chief physician and professor Pål Andre Holme announced to Norwegian national newspaper VG today.

He has lead the work to find out why three health workers under the age of 50 were hospitalized with serious blood clots and low levels of blood platelets after having taken the AstraZeneca Covid vaccine. One of the health workers died on Monday.

The experts have worked on a theory that it was in fact the vaccine which triggered and unexpected and powerful immune response – a theory they now believe they have confirmed.

"Our theory that this is a powerful immune response which most likely was caused by the vaccine has been found. In collaboration with experts in the field from the University Hospital of North Norway HF, we have found specific antibodies against blood platelets that can cause these reactions, and which we know from other fields of medicine, but then with medical drugs as the cause of the reaction," the chief physician explains to VG.
Though he acknowledged the theory was just that – a theory, Holme insisted there was nothing else that could have triggered such an intense immune response in all three patients. The vaccine was the only common factor.
When asked to clarify why he says "most likely" in the quote, Holme confidently responds that the reason for these rare cases of blood clots has been found.

"We have the reason. Nothing but the vaccine can explain why these individuals had this immune response," he states.

VG also asks how Holme can know that the immune response is not caused by something other than the vaccine.

"There is nothing in the patient history of these individuals that can give such a powerful immune response. I am confident that the antibodies that we have found are the cause, and I see no other explanation than it being the vaccine which triggers it," he responds.
In an attempt to explain to readers why they should care, Holme concluded: "We're talking about relatively young people that have become very sick here, and died, that probably wouldn't have got such a serious case of Covid."
Notably, the Norwegian Medicines Agency doesn't wish to comment on the conclusions from Oslo University Hospital: "We have to look at the results first, I don't want to comment on this now," said Medical Director Steinar Madsen in a statement to the Norwegian News Agency.
More than 2 dozen cases of the rare blood clots have been reported, by local authorities have pointed to a potential link between patients with low blood-platelet counts. Still, after about 10M doses, the number of confirmed blood-clot incidents is just over 25. Those are some pretty low odds.
For those confused about the nature of the problem, Dr. John Weiner breaks it down: the issue, as Holme explained, is a specific type of dangerous clot that has occurred.
Not that the "abundance of caution" approach isn't warranted. After what happened last year as big tech censored anybody speaking out against the official COVID narratives on masks and lockdowns, we wonder when Twitter and Facebook will move to censor Holme. Notably, it appears the international press has seemingly passed on the story, despite more reports of blood clots hitting Thursday morning as we await the EMA report.
France Heads Back Into Lockdown As COVID "Third Wave" Hammers Europe
18 March, 2021
As a third wave of COVID infections believed to be driven by mutant strains of the virus explodes in Europe, France has just become the latest country to start reimposing lockdown measures, following in the footsteps of Italy, Germany and others.
After initially resisting pressure to revive lockdown measures, Paris and 16 other regions are reimposing lockdown measures on the orders of French Prime Minister Jean Castex, who was appointed to that post to manage the French government's response to the pandemic.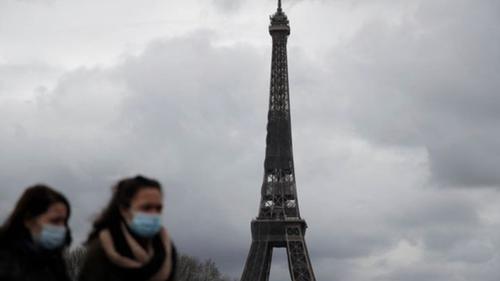 The measures will be in place for at least four weeks, though they will be less restrictive than the measures seen last year. Fears of the third-wave come as Europe overtakes the US as the leader in new COVID cases, while its vaccination campaign falls further behind.
Schools will remain open in the affected areas, but residents will be asked to keep their outdoor activities within a 10km radius from their homes. Non-essential shops will once again be asked to shutter, except book shops (which are needed for school, of course).
A 1900 local time curfew will be implemented, and inter-regional travel will be prohibited.
The new measures will begin Friday night, giving residents a day to prepare.
Reports of the new lockdown arrive as Castex has promised to restart vaccinations using the AstraZeneca jab after the EMA declared it safe earlier (though the scientist who led the safety review acknowledged a possible connection between the vaccine and individuals with low blood-platelet counts). Castex confirmed that he had accepted the EMA's conclusion in a statement to the press. Many other countries, including Italy, Spain and Germany, have also confirmed plans to restart the AstraZeneca vaccinations.
Notably, Norway's Public Health Insitute will wait until next week to decide whether to resume vaccinations. This follows reports from earlier alleging a potential connection between the vaccines and a dead health-care worker.
"Vaccinations with the AstraZeneca vaccine will remain on hold until we have a more complete picture of the situation," Camilla Stoltenberg, Director General of the Norwegian Institute of Public Health, said during a Thursday press briefing.
Speaking Thursday, Castex warned France is also battling the "third wave" of COVID infections that has been identified elsewhere in Europe. It comes as France on Thursday reports 34,998 new cases, down slightly from the more than 38K new infections the day before. Another 268 people died, bringing France's total deaths to 91,679.
Meanwhile, Swedish officials said they had identified a case of a patient who died whose profile fit the blood clots-low blood platelet-count profile. COVID cases and deaths have remained elevated in Sweden as well, as the country's political leadership has long since abandoned its lockdown-free approach after cases soared late last year.
Receive a daily recap featuring a curated list of must-read stories.
Brazilian Covid variant: what do we know about P1?
Six cases have been detected in Britain. What threat does the variant pose, and how is it different?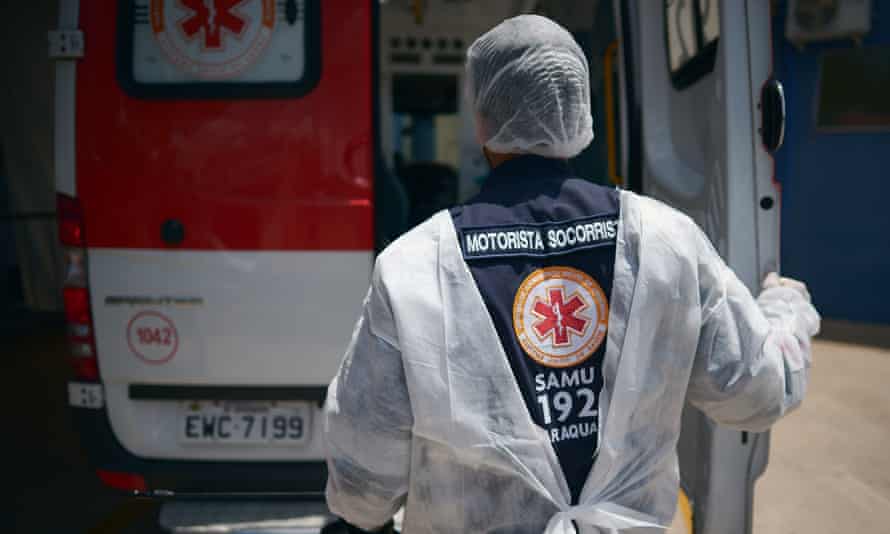 What do we know about the P1 variant?
Two coronavirus variants have been detected in Brazil, or in people who have travelled from Brazil, called P1 and P2. They are similar but it is P1 that is causing concern in the UK, after the detection of six cases – three in England and three in Scotland. The hunt is on for more – and to identify one of the people infected, who appears not to have registered their full details with NHS test and trace.
P1 was first detected in Japan, in people who had travelled from Manaus in Brazil. Investigations confirmed the variant in Manaus, the city on the Amazon river that suffered an intense first wave of coronavirus that peaked in April. A survey of blood donors in October suggested that 76% of the population had antibodies, so were presumed at least temporarily immune. But in January, there was a big resurgence among people who had previously recovered from Covid. P2 is widespread in Brazil and has fewer worrying mutations.
The UK's New and Emerging Respiratory Virus Threats Advisory Group (Nervtag) designated P1 a "variant of concern". It was more transmissible – like the "Kent" variant B118 – but may also be capable of antigenic escape. In other words, the vaccines designed against coronavirus may not work so well against it, and people who had antibodies after a bout of Covid-19 might not have natural immunity.
How is it different from other variants?
Nervtag says P1 "contains 17 unique amino acid changes, three deletions, four synonymous mutations and one 4nt insertion". All the variants have a number of mutations. The key anxiety is that P1 has three that are causing concern – K417T, E484K, and N501Y.
It is E484K that is most worrying. It is in the so-called South African variant too, which has almost identical changes in its spike protein, and is the reason why the UK is surge testing assiduously wherever that is detected. There are also a few cases where the Kent variant, known for its rapid spread, has gained the E484K mutation. This is the mutation thought to give the variants some ability to escape the vaccines. It decreases their efficacy, although it does not knock them out.
What are the chances of P1 becoming widespread in the UK?
Hopefully low – though that depends on how well we track down any cases, and isolate those infected and their contacts. That is what is happening now and it is important and urgent – hence the public appeal for the person who tested positive for the P1 variant but did not leave their phone number to come forward. Some would say the test-and-trace exercise for variants is exactly what should have happened – and continued to happen – this time last year, when coronavirus arrived.
But it is difficult in an era of global travel. To keep out a variant like P1, border control and quarantine need to work effectively too. If all restrictions on travel are lifted in the summer, and people start to take foreign holidays, the chances of variants arriving in the UK will rise