Ukraine: "We were 60 and only 4 left" – Shocking confession
Ukraine: "We were 60 and only 4 left" – Shocking confession
EU circular firing squad, approves Russia oil embargo w/Gonzalo Lira (Live)
Ukraine has 10,000 dead and 50,000 injured
The President of Ukraine, V. Zelensky, announced horrific losses as he spoke of 60-100 dead and 500 wounded a day. Total 600!
According to him, the Ukrainian Army has more than 10,000 dead and 50,000 wounded so far in the battles with the Russian Army.
What he said confirms WarNews247 again when we wrote that the Ukrainians lose up to one Battalion of 1,000 men a day!
Read also
Unimaginable tragedy: Ukrainians lose 1,000 men every 24 hours – Iskander-K "rained" in Odessa – Mercenary base leveled
V. Zelensky: We have 600 losses a day!
Ukrainian President Volodymyr Zelensky, in an interview with the American news site Newsmax, said that the Ukrainian army loses every day 60-100 soldiers who are killed in battle, in which 500 soldiers are also wounded daily.
Total 600 losses per 24 hours!
"The worst situation is in eastern Ukraine and south of Donetsk and Luhansk."
The situation is very difficult. Every day we lose 60-100 soldiers in battles and we have about 500 wounded.
"We are keeping our defensive perimeter."
"I know some in the United States or some in the White House say we can use these weapons to attack Russia. Look, we are not going to attack Russia. "We are not interested in the Russian Federation, we are not fighting on its territory," Zelensky said, stressing that Ukraine has no plans to cede territory.
Frame by frame the defeat of the Ukrainian forces
Characteristic is the defeat of the Ukrainian forces in the area of ​​Kherson.
The Ukrainians have been preparing a counterattack for days in order to break the Russian defensive lines in the Nikolaev-Kherson region.
The counterattack had a tragic result.
At least 100 soldiers were killed and 32 were seriously injured. Attacks from the Nikolaev axis resulted in complete destruction.
See in the videos what happened in Kherson with the 28th Ukrainian Brigade 
"We were 60 and only 4 left" – Shocking confession
Canadian journalist Neil Hauer, who is with Ukrainian forces, makes a shocking revelation that shows the magnitude of the devastation suffered by the Ukrainian Army.
The losses on average are much greater than those revealed by V. Zelensky.
Journalist Neil Hauer reveals the message he exchanges with a Ukrainian soldier he knows from Slavyansk. His unit was transferred and fought in the city of Liman, which was occupied by the Russians a few days ago.
"I'm fine but only 4 of my team survived.
Initially we were 60 τά answers the Ukrainian soldier.
Shock losses in a war of attrition…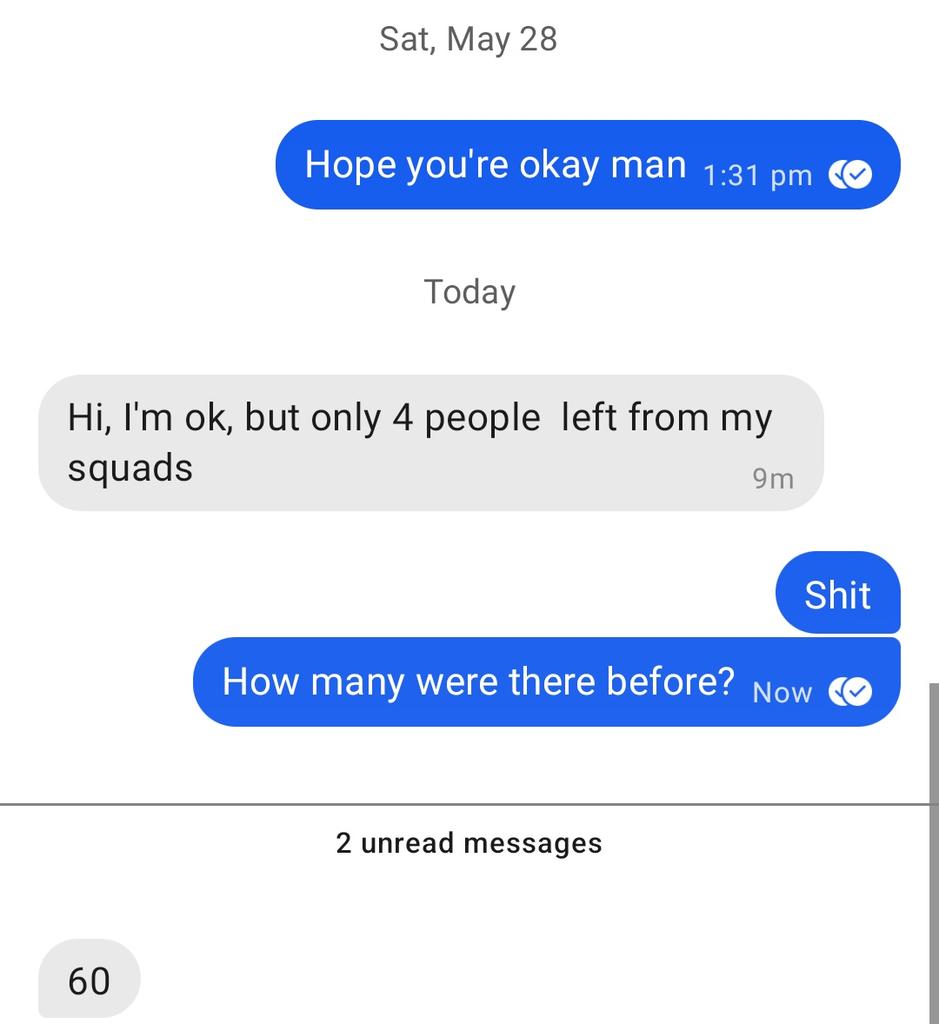 Zelensky ready to negotiate, if Ukraine gains territory back from Russia