Ukrainian MP: Russia should know that our missiles will reach its nuclear power plants
Ukrainian MP: Russia should know that our missiles will reach its nuclear power plants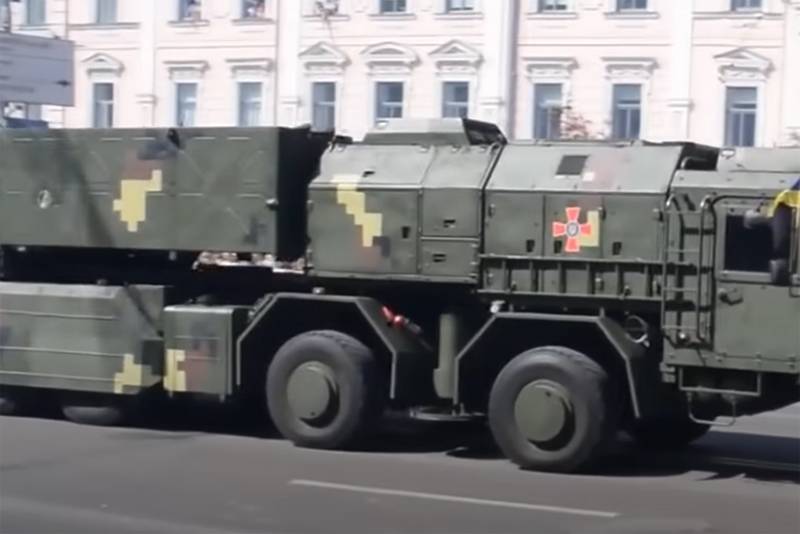 Top War (Russia),
The next "scenario of counteraction to the aggressor" was noted in Ukraine. And again, the "scenario" is associated with atomic energy. Let us recall that some time ago in Ukraine there were proposals to create a "dirty bomb" from nuclear waste, now there is a new "initiative".
On the air of one of the Ukrainian TV channels, the People's Deputy of the Verkhovna Rada of Ukraine Roman Kostenko said that Russian nuclear power plants should be turned into targets for Ukrainian missiles.
According to Mr. Kostenko (a retired SBU colonel, a member of the so-called ATO), it is necessary "to look for levers of counteraction", for this "Ukrainian missiles could be aimed at Russian nuclear power plants."
The Ukrainian parliamentarian said on TV that Ukraine needs missiles with a range of "up to a thousand kilometers."
Verkhovna Rada deputy who received a mandate from the Golos party:
These missiles should be a preventive threat to Russia and Moscow.
According to the Ukrainian parliamentarian, if Russian nuclear power plants are targeted by Ukrainian missilemen, this will "allow Kiev to conduct a dialogue with Moscow on an equal footing."
Kostenko:"Russia should know that our missiles will reach its nuclear power plants.

We will remind that earlier in Ukraine they declared the need to consider the possibility of returning to nuclear status – in case NATO refuses to accept Ukraine into its membership. Statements were made that "the scientific and technical basis for the creation of a nuclear weapons Ukraine has it ".
In fact, these statements can be regarded as an open threat to Russian security