US Postal Service suspends mail deliveries to NZ
US Postal Service suspends mail deliveries to NZ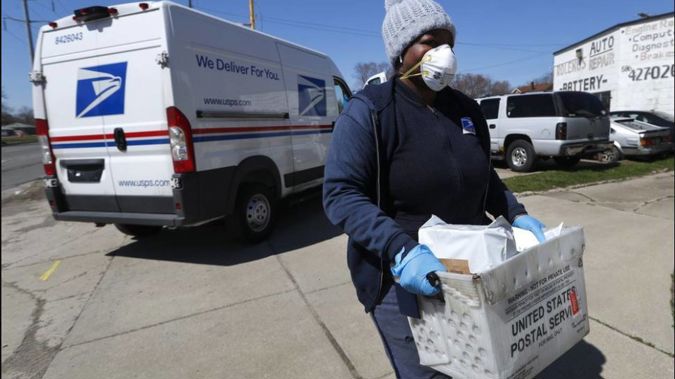 By RNZ
The United States Postal Service (USPS) has suspended mail deliveries to New Zealand because of an unavailability of transportation.
The USPS said on its website it was temporarily suspending international mail acceptance for a number of destinations.
It said this was because of "impacts related to the Covid-19 pandemic and other unrelated service disruptions".
New Zealand and 21 other countries were listed as being suspended because of "unavailability of transportation".
Australia and Samoa were also among the suspended destinations.
The USPS asked customers to "please refrain from mailing items addressed to the countries listed here, until further notice".
Disrupted USPS services to New Zealand included priority mail, first class packages, airmail and surface mail.
It said military and diplomatic mail would not be affected, unless noted.
In September last year, New Zealand Post announced the USPS had increased charges for mail and parcel delivery, which meant the cost to send mail to the US would "increase considerably".
Mail delivery for many Americans will slow starting on Friday, part of Postmaster General Louis DeJoy's blueprint for overhauling the U.S. Postal Service in order to slash costs. But critics say the slower delivery standards could cause problems such as late bill delivery while more broadly undermining the public's faith in the USPS. 
Almost 4 of 10 pieces of first-class mail will see slower delivery, according to Paul Steidler, senior fellow at the Lexington Institute and an expert on the postal service. That "means mail delivery will be slower than in the 1970s," he said, calling DeJoy's plan "disastrous."
Starting on October 1, the postal service's current three-day delivery standard for first-class mail — letters, bills, tax documents and the like — will drop to delivery anywhere within the U.S. within five days. In other words, Americans should now expect that letters and other mail could take up to five days to reach their destinations, and vice versa.