Warnings of a crash in the USA
Warnings of a crash in the USA
THE HOUSING MARKET CRASH IS HERE – YOU'RE ABOUT TO PAY MORE FOR THE CARGO CONTAINER CRISIS
We are looking at a full-scale default warns one broker – this is a worst case scenario! Economists have issued a red alert after all indicators showed that Evergrande was set to miss a full third round of bond payments in just 3 weeks.
This has led a collapse of other property debts in the trillions of dollars as agencies scramble and delay their payments with the entire market risking a catastrophic reckoning. There is no confidence warns one investment brokerage.
As Evergrande continues to degrade the market, other property debts are coming to pass and we are starting to see the national and international fallout from one of the largest bait and switch scams to come out into the open in recent history. We are looking at a full-scale default warns one broker – this is a worst case scenario
"Supply chain issues are getting continually worse," warns an analyst for financial services company Jeffries! The disruptions and shortages that American's are about to face is unlike anything that we have ever seen before they warn.
Retailers like target and Walmart are chartering private ships to get products on shelves before the holiday shopping season and what people do not realize yet is they will be able to accrue about 20-30% more goods on the shelf because of this action, the unintended consequence of this is that the consumer is going to ultimately pay more and that is something that the American banking accounts are saying cannot happen at a worse time.
Those who MOCKED you for prepping will soon be BEGGING you for food
Retail shelves at CVS, Walgreens and Duane Reade stores are now "virtually bare" in NYC, warns the UK Daily Mail in a Sunday news story. "Shelves in pharmacies across New York City have been left nearly barren because supplies are not getting through amid an ongoing global squeeze," the paper reports, citing collapse of the global supply chain.
Read more at https://www.naturalnews.com/2021-10-10-lebanon-plunged-into-darkness-india-faces-rolling-blackouts-nyc-pharmacy-shelves-bare.html
Americans are hoping the energy crisis in Asia and Europe won't spread stateside. But industry insiders warn that winter blackouts across the US are possible as low fossil fuel stockpiles may lead to shortages amid heightened demand. 
The latest concern is ultra-low stockpiles of heating oil (distillate fuel oil). In the winter of 2019–2020, about 5.5 million households used heating oil as their primary heating source, and 81% of those households were in the Northeast. 
Energy Information Administration (EIA) reports there are only 31.2 days of the demand for heating oil, the lowest levels since 2000. 
Pandemic-driven global trade disruptions and an increasing number of shipping companies abandoning their own vessels over mounting debts including older vessels deemed too costly to repair has led to the rise in the phenomenon of crewmembers simply being abandoned at sea, often left to fend for themselves as they await pay which sometimes never comes. 
A Friday investigative report in The Wall Street Journal has detailed some of the shocking stories of tanker crew members left adrift after companies abandoned vessels or sold or transferred them, or couldn't pay mounting debts, while trying to survive oftentimes on little food even while moored close to resort locations in places like Dubai – or in other cases floating off the Suez Canal or at Black Sea ports.
"The $14 trillion shipping industry, responsible for 90% of world trade, has left in its wake what appears to be a record number of cargo-ship castaways," the report begins. "Abandonment cases are counted when shipowners fail to pay crews two or more months in wages or don't cover the cost to send crew members home, according to the International Maritime Organization, a United Nations agency."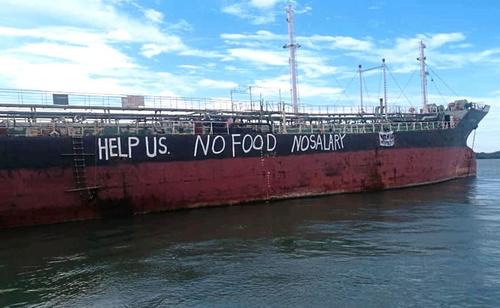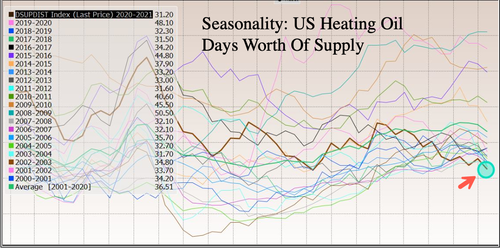 Due to a combination of factors – including environmentalists' push for "green" energy like wind and solar, plus the COVID-inspired collapse in global supply chains leaving countries around the world desperate for badly needed energy supplies (from LNG to coal to unrefined crude oil) – energy crises have been unfolding in China, the UK, Continental Europe and now India, the world's largest democracy.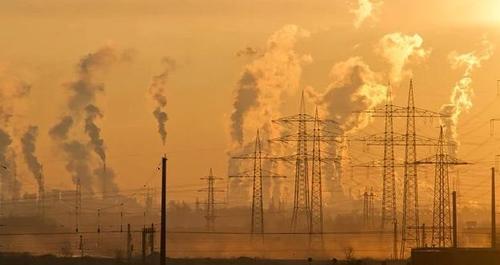 Just like Chinese authorities ordering energy firms to conserve supplies at all costs, numerous power plants across India could be forced to adopt rolling blackouts as coal supplies run low. A minister in Indian capital New Delhi warned Sunday that blackouts could rock the massive city over the next two days. But the nation's capital city isn't alone in suffering energy shortages: it joins two Indian states – Tamil Nadu and Odisha – which have issued warnings about the growing possibility of blackouts due to dwindling coal supplies.
On Saturday the entirety of Lebanon was plunged into darkness, with the electricity grid shut down completely after the small Mediterranean country's two main power stations reportedly ran out of fuel.  "The al Zahrani and the Deir Ammar power stations stopped working after supplies of diesel were apparently exhausted, and energy production dropped to below 200 megawatts," Sky News reports.
A Lebanese official has confirmed to Reuters that the blackout is expected to last multiple days. "The Lebanese power network completely stopped working at noon today, and it is unlikely that it will work until next Monday, or for several days," the official said.