'We'll Go Door-To-Door': Biden Launching Campaign To Compel Unvaccinated Americans To Get Jab
'We'll Go Door-To-Door': Biden Launching Campaign To Compel Unvaccinated Americans To Get Jab
6 July, 2021
The Biden administration is organizing a

door-to-door campaign

 to encourage unvaccinated Americans to take the jab, after failing to achieve their 4th of July vaccination targets.
While laying out the Biden administration's plan to boost vaccines, White House spokeswoman Jen Psaki said they would focus on "targeted community door-to-door outreach to get remaining Americans vaccinated by ensuring they get the information they need on how both safe and accessible the vaccine is.
So, they've got a list?
Watch:
Earlier in the day, Biden spoke from the White House after failing to reach his goal of partially vaccinating at least 70% of American adults by Independence day.
According to the Daily Mail, at least 67% of American adults have received at least one shot.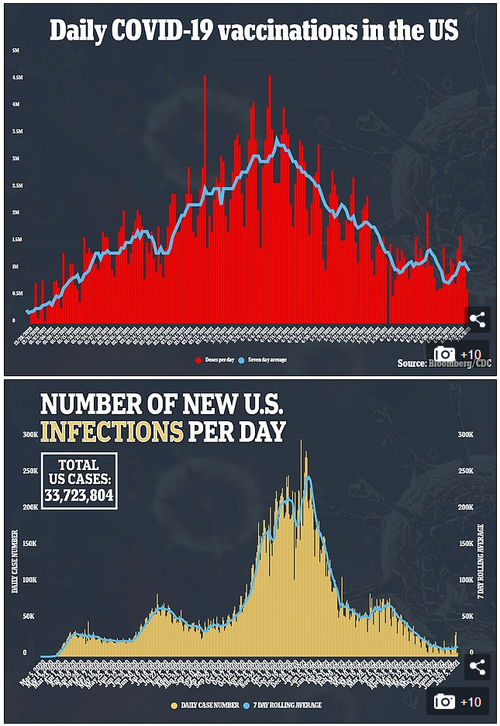 He's also expected to push for adolescents aged 12-18 to get vaccinated as they go back to school or prepare for fall sports.
The Army has directed commands to prepare to administer mandatory COVID-19 vaccines as early as Sept. 1, pending full Food and Drug Administration licensure, Army Times has learned.
The directive came from an execute order sent to the force by Department of the Army Headquarters
Army Times obtained a portion of a recent update to HQDA EXORD 225-21, COVID-19 Steady State Operations.
"Commanders will continue COVID-19 vaccination operations and prepare for a directive to mandate COVID-19 vaccination for service members [on or around] 01 September 2021, pending full FDA licensure," the order said. "Commands will be prepared to provide a backbrief on servicemember vaccination status and way ahead for completion once the vaccine is mandated."
Department officials are checking on the legality of mandatory vaccinations.
EXORDS are utilized when the president directs the defense secretary to execute a military operation.
"As a matter of policy we do not comment on leaked documents. The vaccine continues to be voluntary," said Maj. Jackie Wren, an Army spokesperson. "If we are directed by DoD to change our posture, we are prepared to do so."
The Pentagon has not put out any guidance to the services to prepare for a mandatory vaccine roll-out in September, a defense official separately told Army Times.
It was not immediately clear whether the vaccines would even be approved in time for a Sept. 1 mandatory rollout. And an FDA spokesperson did not have an exact timeline available.
The "timelines for vaccine approval may vary depending on a number of factors, but as Pfizer and Moderna announced, they have initiated rolling submissions of their biologics license applications for their COVID-19 vaccines," said Alison Hunt, an FDA spokesperson. "As a general matter, FDA cannot comment on particular applications."
Once the companies finish collecting biologics license application data on their vaccines, the FDA will take 60 days to review the applications for full approval, in accordance with the agency's guidelines for priority review.
The Army currently has around 70 percent of its force vaccinated against the coronavirus, according to Army Lt. Gen. Ronald Place, director of the Defense Health Agency.
However, demand for the vaccine has fallen off in recent months across the military, roughly following a similar drop in demand among the American people.
The Veterans Affairs administration is currently weighing a plan to require all VA staffers to receive the vaccine, amid growing worry worldwide about the more severe Delta variant of the virus.
The Navy also recently told sailors to expect a mandatory vaccination program despite having the highest vaccine acceptance rate thus far.
Four months before the Obama administration suspended federal funding for gain-of-function research on US soil, the process by which virologists manipulate viruses to be more transmissible to humans, a subagency of the National Institutes of Health (NIH) – headed by Dr. Anthony Fauci – effectively shifted this research to the Wuhan Institute of Virology (WIV) via a grant to nonprofit group EcoHealth Alliance, headed by Peter Daszak.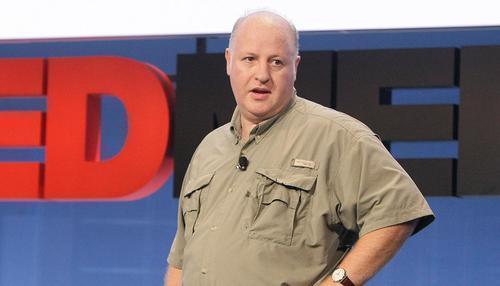 The first $666,442 installment of EcoHealth's $3.7 million NIH grant was paid in June 2014, with similar annual payments through May 2019 under the "Understanding The Risk Of Bat Coronavirus Emergence" project, as we noted in April.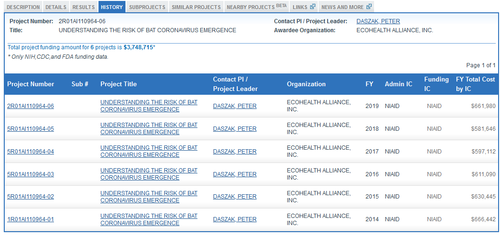 As we noted in April, the WIV "had openly participated in gain-of-function research in partnership with U.S. universities and institutions" for years under the leadership of Dr. Shi 'Batwoman' Zhengli, according to the Washington Post's Josh Rogin.
Now, Daszak is refusing to comply with a months-old document request from House Republicans related to his work at the Wuhan lab, according to Just The News.
As government investigators and journalists dig to uncover the full scope of Daszak's links to the WIV, Daszak is continuing to spurn a congressional request for that information. 

In April, Republicans on the House Committee on Energy and Commerce sent Daszak a letter directing him to submit, among many other documents, "all letters, emails, and other communications between [EcoHealth] and [the WIV] related to terms of agreements, bat coronaviruses, genome or genetic sequencing, SARS-CoV-2, and/or laboratory safety practices" pursuant to key NIH research funding through EcoHealth to the Wuhan lab as a grant sub-recipient.

Yet Daszak himself has not cooperated with the request. An aide with the Energy and Commerce Committee confirmed to Just the News this week that the committee has "received no response still from EcoHealth Alliance and Peter Daszak to the April 16th letter from Leaders Rodgers, Guthrie, and Griffith." -JTN
"We have asked Daszak to provide information we know he has that sheds light on the origins of this pandemic," said GOP Rep. Cathy McMorris Rodgers, who has also publicly noted Daszak's refusal to play ball.
"Dr. Daszak, you received American funds you used to conduct research on bat coronaviruses at the Wuhan Institute of Virology," Rodgers continued during a House subcommittee meeting last week. "You owe it to the American people to be transparent."
Meanwhile, Congressional Democrats aren't actually interested in getting to the bottom of things – as they themselves hold subpoena power in both chambers. The ultimate authority, as JTN notes, rests with that party – specifically Energy and Commerce Committee Chairman Frank Pallone – who notably boosted funding to Fauci's NIH in 2015 to the tune of $2 billion per year through 2020.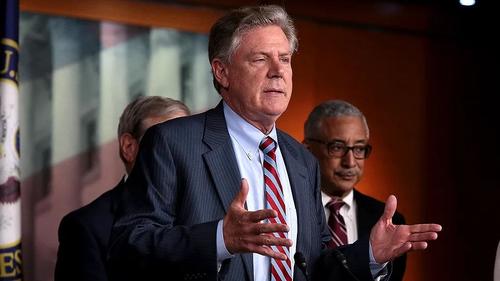 Why a subpoena hasn't been issued in more than two months is unclear, but we could venture a guess…