What the Russian press says about Europe's gas crisis
What the Russian press says about Europe's gas crisis
This article is from about a month ago.
Keep up the gas supply: the heating season in the EU may become more expensive by €210 billion
What will this lead to for the European economy
17 August, 2022
The upcoming heating season for Europe may be about 210 billion euros more expensive than last year. Such an assessment of Izvestia was given by the National Energy Security Fund. Other industry experts agree that European spending will increase significantly. The costs will arise due to the fact that gas and electricity prices have become significantly higher. The authorities of the Old World countries are already looking for money: for example, Germany will introduce a special gas fee for industrial consumers and private households. As a result of wrong decisions, Germany no longer has the opportunity to transfer cheap energy resources to industry, and the country's economy ceases to be competitive, former Bundestag deputy Waldemar Gerdt told Izvestia.
Price trajectory
Last heating season, the EU used 250 billion cubic meters of gas worth about 290 billion euros, Deputy Director General of the National Energy Security Fund Alexey Grivach told Izvestia. Now, even taking into account the regime of voluntary and compulsory savings, at least 200 billion cubic meters of gas will be spent, the cost of which at current quotes is more than €500 billion, the expert said. That means additional spending will amount to 210 billion euros.
Photo: Global Look Press / Frank Hoermann/Sven Simon
Cold Games: Europe turns off the lights and fears winter
Gas storage facilities may become empty, and there is less time to fill them up
— In Europe, there is a rise in the price of all resources-from firewood to gas and oil. Moreover, it is a multiple, not a percentage, so the irrigation season will require additional costs of tens of billions of euros, for which Europeans will have to pay — " said the deputy chairman of the supervisory board of the Reliable Partner Association (association of producers and sellers of energy resources). Dmitry Gusev.
In the EU, almost all energy resources rose in price in the summer, agrees Natalia Milchakova, a leading analyst at Freedom Finance Global. For example, coal has risen in price to $373 per ton, the price is already close to a historical record. Electricity has also risen in price: since June, exchange prices have doubled to €490 per megawatt-hour, the expert said.
"If in 2021 gas prices in the EU smoothly changed in the range of $150-1000, then in 2022 the cost did not fall below $800, "Artem Tuzov, Executive director of the Capital Market Department of IVA Partners, told Izvestia.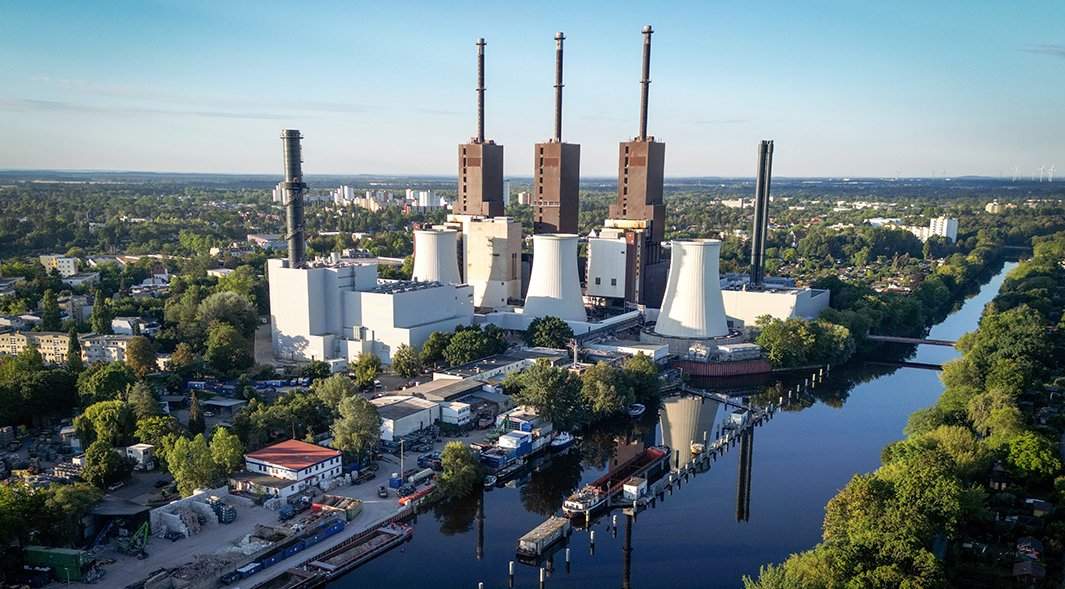 Photo: Global Look Press/Kay Nietfeld
On August 16, the price of gas in Europe on the stock exchange broke the mark of $2,500 per thousand cubic meters and remained at a high level throughout the day. According to conservative estimates, if the trend continues, prices may exceed $4,000 this winter, Gazprom said in its Telegram channel.
In the furnace: Europe stopped importing coal from Russia
The EU may suffer significantly more from its own embargo than the Russian Federation
According to Dmitry Polokhin, Secretary of the Committee for Energy Strategy and Development of the Fuel and Energy Complex of the Russian Chamber of Commerce and Industry, the heating season 2022-2023 for the EU countries may be at least 40-80 billion euros more expensive than last year.
Emergency measures
As the media reported, the EU decided to save energy and reduce their consumption by 7-15%. For this purpose, for example, in Germany called on households and companies to reduce gas consumption by 20%. In cities, the lighting of public buildings, as well as fountains and hot water in swimming pools and gyms began to be turned off.
So far, only moderate savings are being taken, but if supplies from Russia are further reduced closer to winter, Germany will be forced to move to the third stage of the emergency plan, said Sergey Kaufman, an analyst at Finam. We are talking about gas quotas for industrial consumers, which can lead to more serious damage to the economy, he said.
In addition, starting in October, Germany will introduce an additional gas fee, which will be required to pay companies and private households. According to Izvestia, the fee will amount to 2.4 euro cents per kilowatt-hour. It is expected that this measure will help suppliers faced with rapidly rising prices for blue fuel imports.
Фото: Global Look Press/IMAGO/Christian Ohde
The prosperity and prosperity of the German people and economy was based on Russia's cheap energy resources, former Bundestag deputy Waldemar Gerdt told Izvestia.
Roll up the pipe: what the EU's plans to reduce gas consumption by 15% will lead to%
Will this help overcome the energy crisis and what does the recession have to do with it
— This is a unique business project, where the state buys cheap gas and sells it to its own population at twice the price. Thanks to this, a huge budget is formed, which is spent on social and other needs, " the politician stressed.
Now, as a result of wrong decisions, Germany is no longer able to transfer cheap energy resources to industry, it ceases to be competitive, it is flying out of the world market, Waldemar Gerdt said. This heating season will be catastrophically expensive for both industry and the population, he concluded.
Urgent solutions
Earlier, German Federal Chancellor Olaf Scholz said that by mid-2023, Germany will have enough infrastructure to provide gas to the country from sources alternative to Russian, albeit at higher prices. According to the politician, for this purpose, in a year and a half, the country will build floating terminals for storing LNG, as well as high-speed pipelines for importing gas from the UK.
Photo: Global Look Press / Jan Woitas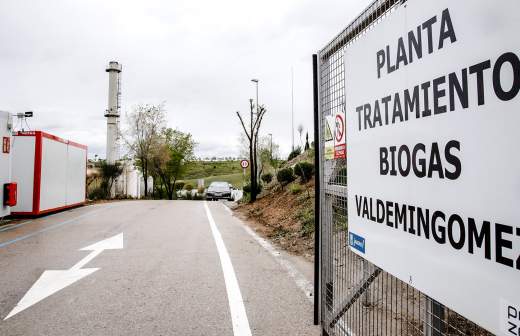 Why not: will Spain save Europe that refuses gas from the Russian Federation
Experts consider this idea unrealizable, at least in the short term
To rebuild the gas infrastructure, Germany needs money and time, said Andrey Loboda, Director of External Relations at BitRiver.
— There will be no problems with the first one, but the country has very little time. The process of perestroika involves rather lengthy work. This amount of work is unlikely to be completed in a year. The construction of floating LNG terminals may take from two to three years, and another six to eight months will be required for commissioning, " the expert explained.
EU spending on the project will create the most favorable conditions for American exporters, he added.
The European Commission recommended replacing Russian pipeline gas with resources from Norway, Algeria, Qatar and Egypt, as well as from Azerbaijan. But none of these countries can supply only volumes comparable to Russia's, Natalia Milchakova noted.
Фото: Global Look Press/Mohssen Assanimoghaddam
— Our economy needs energy carriers in large quantities and at affordable prices. All the bows of Mr. [German Vice-Chancellor Robert] Habek did not help, Qatar will not supply gas to Germany. This is fraught with huge consequences both for our economy and for the daily life of Germans. This is a fiasco of the government of our country, " said Olga Peterzen, a deputy of the Federal state of Hamburg.
In addition, the EU plans to withdraw the profits of energy companies and direct this money to subsidies to consumers, Dmitry Gusev reminded. But these are not market-based measures: this reduces the potential for growth in energy production, which may lead to an even higher price increase in the future, the expert believes.