World's food supply faces 'disaster upon catastrophe'
World's food supply faces 'disaster upon catastrophe'
Global Famine Imminent: Biblical Food Shortages over Ukraine Depopulation War
U.S. sanctions against Russia are inciting an economic shutdown for America, and grain from Ukraine is sure to dwindle causing extreme food shortages.
Edward Szall joined the Stew Peters Show Thursday to discuss the threat of famine, the collaboration between the Biden Regime and the Deep State, and more.
Szall detailed the intentional flooding of Ukrainian agricultural lands, the coming food crisis, and depopulation.
Read the western liberal media and the problem is always somewhere else and Putin is to blame.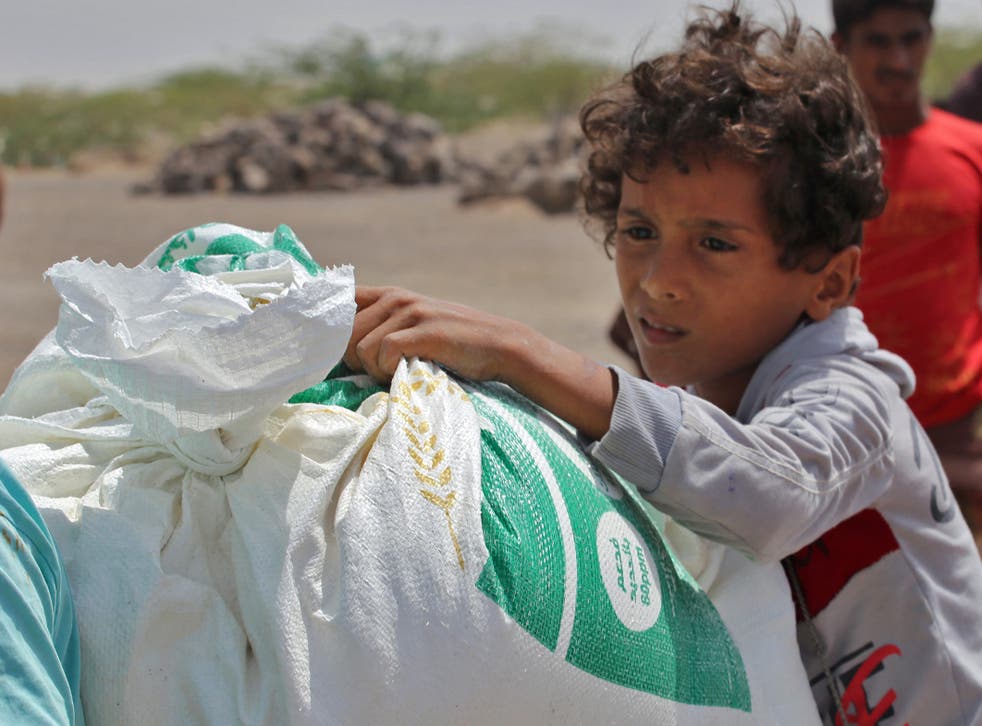 Yet Russia and Ukraine produce as much as 30 per cent of the world's wheat, and Vladimir Putin's invasion of his neighbour is poised to push the cost of that staple product higher on global markets. Ukraine is also a major provider of sunflower oil.
Already, the WFP has been forced to reduce by 50 per cent what it feeds to children caught up in Yemen's humanitarian crisis, and its head has asked that his staff not be asked to decide which children in the world live or die.
The war in Ukraine has delivered a shock to global energy markets. Now the planet is facing a deeper crisis: a shortage of food.
A crucial portion of the world's wheat, corn and barley is trapped in Russia and Ukraine because of the war, while an even larger portion of the world's fertilizers is stuck in Russia and Belarus. The result is that global food and fertilizer prices are soaring. Since the invasion last month, wheat prices have increased by 21%, barley by 33% and some fertilizers by 40%.
The upheaval is compounded by major challenges that were already increasing prices and squeezing supplies, including the pandemic, shipping constraints, high energy costs and recent droughts, floods and fires.
Now economists, aid organizations and government officials are warning of the repercussions: an increase in world hunger.
Smaller harvests loom from Argentina to Indonesia, and developing countries are bracing for higher food costs; 'It's like a scary movie'
In his nine years selling fertilizer to corn and rice farmers in West Africa, Malick Niang says he has never seen such a severe supply crunch—or such high prices.
Since Russia invaded Ukraine, shipping companies have avoided docking at St. Petersburg, Russia, to collect goods, Mr. Niang said. That, together with the impact of the West's financial sanctions against Moscow, means fertilizer exports from Russia—the world's largest producer—have fallen sharply. Mr. Niang contacted sellers elsewhere, such as in Senegal and Morocco, but was told their order books are full until the end of the year.
"Maybe we will find one or two options different from Russia, but it's going to be very expensive," he said.
Fertilizer prices were already high before the war. They have now reached record levels amid a precipitous drop in Russian supply, according to CRU Group, which analyzes commodity markets. At the same time, more-expensive natural gas, another Russian export and a crucial ingredient in fertilizer-making, has led European fertilizer factories to scale back production.
The result is that fertilizer is about three to four times costlier now than in 2020, with far-reaching consequences for farmer incomes, agricultural yields and food prices.
Michael Snyder, for one, would take issue with the above
Please read this article very carefully, because it contains very important information that is going to affect you and your family.  In fact, it is going to affect every man, woman and child on the face of the planet.  For the past couple of years, I have been specifically warning that a major global food crisis was coming.  In fact, in recent months I have been writing about this multiple times per week.  At first, I think that a lot of people out there thought that I was exaggerating, but at this point the reality that we are heading into a major global food crisis has become undeniable.  In fact, Joe Biden just told a press conference in Brussels that worldwide food shortages are "going to be real"…
President Joe Biden said that the world will experience food shortages as a result of Russia's invasion of Ukraine, and production increases were a subject of discussions at a Group of Seven meeting on Thursday.

"It's going to be real," Biden said at a news conference in Brussels. "The price of the sanctions is not just imposed upon Russia. It's imposed upon an awful lot of countries as well, including European countries and our country as well."
And Biden is definitely not alone.
If you can believe it, things are already so serious in France that the government is actually considering implementing a food voucher system…
French President Emmanuel Macron said his government is considering food vouchers to help middle and low-income families afford to eat, calling the problem a "worldwide food crisis."

"I want to put in place a food voucher [system] to help the most modest households and the middle class facing these additional costs," Macron said in an interview with France Bleu radio on Tuesday.
Wow.
I was floored when I read that.
People need to understand that this is not a game.
One of the biggest reasons why the outlook for the months ahead is so grim is due to the soaring cost of fertilizer.  The American Farm Bureau Federation is telling us that in some cases the price of fertilizer has risen 300 percent…
Fertilizer is a necessity for farmers, allowing them to achieve the high yields needed to meet demand and keep their operations afloat. According to the American Farm Bureau Federation, fertilizer costs have risen as much as 300% in some areas — adding significant pressure to farmers' pocketbooks.
As global energy prices continue to go higher, so will the price of fertilizer.
And now the war in Ukraine threatens to make things even worse, because Russia is such a key exporter of various fertilizers…
In 2021, Russia was the world's top exporter of nitrogen fertilizers and the second-largest supplier of both potassic and phosphorous fertilizers, according to the U.N. Food and Agriculture Organization.
Most Americans don't understand that when we sanction other nations such as Russia we are also sanctioning ourselves.
We have unwisely become very dependent on the rest of the world for so many things, and that puts us in a very vulnerable position.
For the foreseeable future, the price of fertilizer is going to be incredibly high.  As a result, farmers all over the globe will be using less fertilizer, and this will result in reduced agricultural production.
In other words, a lot less food will be grown.
And in some instances, farmers that are still willing to pay for fertilizer are not able to get it.  In fact, in certain cases that is now even happening in the United States…
Corn and soybean farmer Jon Bakehouse faces a daunting question. In years past, he's never had to ask for what he could get or what he could apply to his crops within the usual agriculture system. But now, the situation has completely shifted.

"For the first time, we're talking about 'it's simply not available, fertilizer is simply not available, some chemicals are simply not available.' For the first time, you kind of recognize you're standing on a three-legged stool with one of the legs starting to weaken," Bakehouse said.
In all my years, I have never heard of a corn farmer in Iowa being unable to buy fertilizer.
But here we are.
And Bakehouse is admitting that a lack of fertilizer would really impact the amount of corn that he is able to produce this year…
"If, for instance, we were only able to get half of our fertilizer needs, it would cut into the corn yields substantially, probably at least 30%, perhaps higher depending on the year," Bakehouse said.
That is very alarming to hear.
Sadly, there are millions upon millions of other farmers all over the world that are being faced with incredibly difficult choices right now…
The pivot can be seen in agricultural powerhouse Brazil, where some farmers are applying less fertilizer to their corn, and some federal legislators are pushing to open protected indigenous lands for the mining of potash. In Zimbabwe and Kenya, small farmers are reverting to using manure to nourish their crops. In Canada, one canola farmer has already stockpiled fertilizer for the 2023 season in anticipation of even higher prices ahead.
Meanwhile, there are other major disasters that are also threatening food production.
The new bird flu pandemic that erupted inside the United States in February continues to escalate.  In fact, we just learned that more than half a million broiler chickens in Nebraska will have to be put down…
The Nebraska Department of Agriculture (NDA) announced on Tuesday that it has confirmed a case of the highly contagious bird flu in a commercial flock of 570,000 broiler chickens and that the birds will be "humanely depopulated and disposed of."

NDA, in conjunction with the United States Department of Agriculture (USDA), said in a press release the highly pathogenic avian influenza (HPAI) was confirmed in a chicken flock in Butler County, Neb.
Overall, more than 12 million chickens and turkeys in the U.S. have already died as a result of this horrifying outbreak.
Needless to say, that will drive up the price of meat to even higher levels.
On the other side of the world, colossal swarms of locusts are devouring crops in Africa once again this year.
This time around, it is South Africa that is being hit the hardest…
Farmers in the Northern Cape, Western Cape and Eastern Cape Karoo are struggling to control the locust swarms that have damaged and consumed thousands of hectares of grazing land.

According to Agri SA, this is one of the biggest locust swarms in years and, with the assistance of donors and the Department of Agriculture, farmers are trying everything to save their land and food.
There is so much more that I could say about the global food crisis, but I will stop there for today.
The head of the UN World Food Program has said that this is the worst global food crisis that we have seen since World War II, and I very much agree with him.
But even though global leaders are now admitting that things are going to get really bad, most people in the western world still seem to think that everything is going to work out just fine somehow.
Authored by Victor Davis Hanson,
President Joe Biden believes the Ukraine war will mark the start of a "new world order."
In the middle of the COVID global pandemic, Klaus Schwab and global elites likewise announced a "great reset."
Accordingly, the nations of the world would have to surrender their sovereignty to an international body of experts. They would enlighten us on taxes, diversity, and green policies.
When former President Donald Trump got elected in 2016, marquee journalists announced partisan reporting would have to displace the old, supposedly disinterested approach to the news.
There is a common theme here.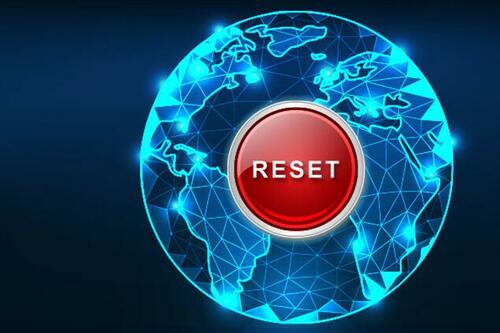 In normal times progressives worry that they do not have public support for their policies. Only in crises do they feel that the political Left and media can merge to use apocalyptic times to ram through usually unpopular approaches to foreign and domestic problems.
We saw that last year: fleeing from Afghanistan, the embrace of critical race theory, trying to end the filibuster, pack the court, junk the Electoral College, and nationalize voting laws.
These "new orders" and "resets" always entail far bigger government and more unelected, powerful bureaucracies. Elites assume that their radical changes in energy use, media reporting, voting, sovereignty, and racial and ethnic quotas will never quite apply to themselves, the architects of such top-down changes.
So we common folk must quit fossil fuels, but not those who need to use corporate jets. Walls will not mar our borders but will protect the homes of Nancy Pelosi, Mark Zuckerberg, and Bill Gates.
Hunter Biden's lost laptop will be declared, by fiat, not news. In contrast, the fake Alfa Bank "collusion" narrative will be national headline news for weeks.
Middle class lifestyles will be curbed as we are instructed to strive for sustainability and transition to apartment living and mass transit. But the Obamas will still keep their three mansions, and Silicon Valley futurists will insist on exemptions for their yachts.
In truth, we are about to see a radical reset – of the current reset. It will be a different sort of transformation than the elites are expecting and one that they should greatly fear.
The world and the United States are furious over hyperinflation that may soon exceed 10% per year. We will be lucky if it ends only in recession or stagflation, rather than a global depression.
The mess was created by the same apparat who bought into "modern monetary theory." That silly university idea claimed prosperity would follow vastly expanding the money supply, keeping interest rates at de facto zero levels, running huge annual deficits, piling up unsustainable national debt, and subsidizing workers to stay home.
Natural gas and oil costs are now soaring to unsustainable levels – and to the point where the middle class simply will not be able to travel, keep warm in winter, or cool in summer.
Both in Europe and the United States left-wing governments deliberately curbed drilling and non-Russian pipelines. They shut down nuclear power plants and subsidized costly, inefficient solar and wind projects. They ended up not with utopia, but with fuel shortages, high prices, and energy dependency on the world's most repressive regimes.
The woke revolution in the West was supposed to teach us that the "white male"-dominated Western world is toxic. Its origins, ascendence, and current leisure and affluence were supposedly due only to systemic exploitation, racism, and sexism.
Elites introduced cancel culture, doxxing, deplatforming, and social ostracism to shame these supposed exploiters and to destroy their lives and careers.
Few asked how a supposedly noxious West of some 2,500 years duration became the number one destination of millions of global non-Western migrants and offered the greatest degree of global prosperity and freedom for its citizens.
So a reset reckoning is coming – in reaction to the "new orders" championed by Biden and the Davos set.
In the November 2022 midterms, we are likely to see a historic "No!" to the orthodox left-wing agenda that has resulted in unsustainable inflation, unaffordable energy, war, and humiliation abroad, spiraling crime, racial hostility – as well as arrogant defiance from those who deliberately enacted these disastrous policies.
What will replace it is a return to what until recently had worked.
Closed and secure borders with only legal and measured immigration will return. Americans will demand tough police enforcement and deterrent sentencing, and a return to integration and the primacy of individual character rather than separatist fixations on the "color our skin."
The public will continue to tune out of the partisan and mediocre "mainstream" media. We will see greater increased production of oil and natural gas to transition us slowly to a wider variety of energy, strong national defense, and deterrent foreign policies.
The prophets of the new world order sowed the wind and they will soon reap the whirlwind of an angry public worn out by elite incompetence, arrogance, and ignorance.