Zelensky admits territorial loss & defeat in Mariupol
Zelensky admits territorial loss & defeat in Mariupol
The 503rd Ukrainian Marine Regiment was disbanded
The commander of the nationalist Azov Order in Mariupol has been in Russian hands for some time now.

Russian forces managed to capture him alive and take him around the city center before taking him for further interrogation.
During his transfer, a crowd gathered to try to lynch him for the atrocities suffered by dozens of members of his Order.
Residents rushed furiously at him with punches and kicks as soon as they saw that he was now a prisoner.
The Deputy Commander of the 503rd Regiment of Ukrainian Marines, who tried to escape from Mariupol, was also captured with him.
He told Russian military and journalists who had gathered at the site that his unit no longer existed.
The rest I have divided into two small groups and are trying to escape from Mariupol.
Mariupol is permanently lost to Ukraine. There is no longer a hotbed of resistance. That is why the Russians decided to deliver humanitarian aid to the city center despite the fact that it has not been cleared 100%
New Administrations are created in Hersonissos-Zaporizhia
It is reported that the Russians are creating new administrations in the southern regions of Ukraine.
"Russian television has returned to Kherson and Zaporizhia, which are completely controlled by the Russians. At the same time, new administrations are being created, political and military, while the ruble is being used as a means of trade. " said Crimean Deputy Prime Minister Georgy Muradov.
At the same time, Ukrainian forces and those remaining from the Azov Battalion have been driven out of residential areas in Mariupol and surrounded at the Azovstal plant south of the city on the coast.
"In the area of ​​Mariupol, the arrests of nationalists continue as they try to escape in small groups.
During the interrogation of a captured Ukrainian officer, it became known that out of the 503rd Marine Regiment, about 200 people remained, who were disbanded two days ago to leave the battle zone in the port.
One of the representatives of the Ukrainian administration staff was spotted among a group of women, wearing a fur coat and a skirt.
Chechen forces enter bases of the Azov Order.
Watch video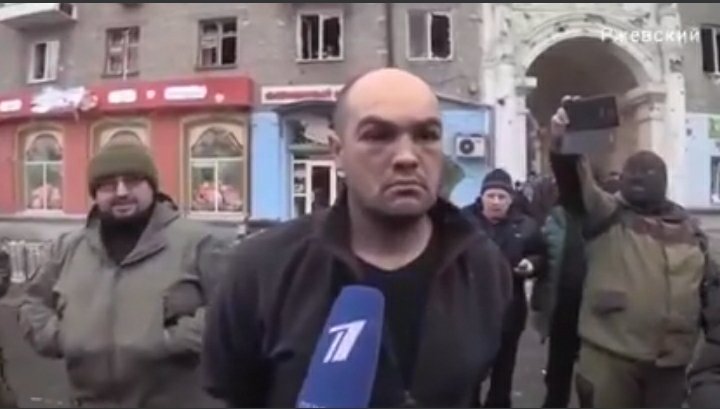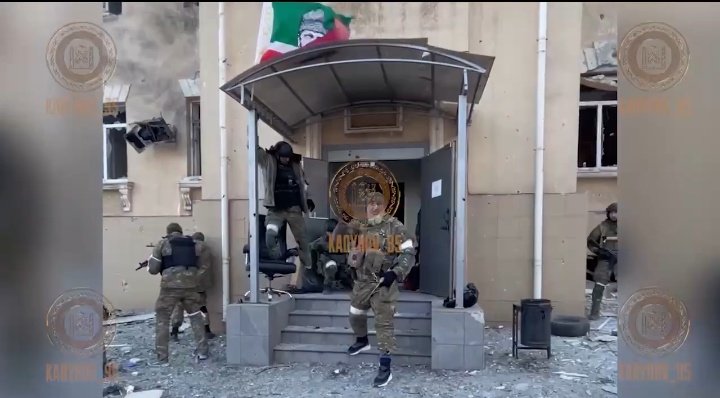 Territorial losses for Ukraine begin
"It is impossible to save Mariupol without additional tanks and aircraft." This statement belongs to the President of Ukraine, V. Zelensky, was made during the last sermon to the Ukrainian people.
In this way, Zelensky "seals" the defeat of the Ukrainian forces and the Azov Order in the region.
Maps of the area showing the regular situation are changed by friends and foes of Russia: Mariupol is depicted in Russian colors as Russian forces now control 70% of the city and all government buildings.
This area is considered a thing of the past for Ukraine.
The head of Lugansk has already announced a union referendum with Russia. At the same time, WarNews247 reports that Russian forces have shut down Ukrainian telephone networks along the entire shores of the Sea of ​​Azov.
Zelensky in his last sermon seemed to be in a bad psychological state. He now realizes that the time is approaching when he has to explain why and how Mariupol was lost and most importantly, what will happen from now on.
Ukraine is starting to run out of fuel and the worst is yet to come. Russian sources emphasize that the Ukrainian Armed Forces have fuel for their tanks and armor for a maximum of 5-10 days.
Adviser to the head of the Ministry of Internal Affairs of Ukraine Vadim Denisenko openly admitted this, saying that there is a problem.
Watch video
Zelensky in a tragic situation – Blame the West
Ukrainian President Volodymyr Zelensky, visibly upset, demanded that Western countries offer a small part of their arsenal and asked if they were afraid of Moscow.
"Ukraine can not shoot down Russian missiles with rifles and automatic weapons. "Ukraine has been waiting a long time for the required arms supplies," Zelensky said.
Several countries have promised to send anti-tank and anti-aircraft missiles, as well as lighter weapons. However, Zelensky stressed that Kyiv needs tanks, fighter jets and anti-ship weapons systems.
"These are what our partners have and they just collect dust where they are. "All this is not only for the freedom of Ukraine, but for the freedom of the whole of Europe, " Zelensky said in a video message late Saturday night.
According to him, Ukraine needs only 1% of NATO aircraft and 1% of the North Atlantic Alliance tanks and has pledged not to ask for more.
"We are waiting for 31 days. Who is responsible for the Euro-Atlantic community? "Is Moscow really still intimidated?" He said.
Earlier on Saturday, Zelensky had a conversation with Polish President Andrei Duda and expressed disappointment that Russian-made fighter jets in Eastern Europe had not been sent to Ukraine.
"The price of procrastination over aircraft is the lives of thousands of Ukrainians," Zelensky was quoted as saying by the Ukrainian presidency. He noted that Poland and the United States had both stated their readiness to take such a decision.
Read also HERE
Russian sources: Mariupol is part of the "Donetsk Republic" – There is no longer an Azov Order! (Video)
Watch video
"Lugansk Republic" announces referendum on joining Russia
Russia-backed self-proclaimed "Luhansk People's Republic" in eastern Ukraine will soon hold a referendum on joining Russia, local leader Leonid Pasetsnik said today.
"I think in the near future a referendum will be held in the territory of democracy, " Pasetsnik was quoted as saying by a local news outlet.
"People will exercise their ultimate constitutional right and express their opinion on joining the Russian Federation.
"I am sure for some reason that this will happen, " Pasetsnik told reporters on Sunday.
Today, the "Luhansk Republic" controls about 95% of its historic territory.
Once the Donetsk Republic acquires the land it needs to be able to stand as a state, then the referendum is a one-way street.
Moscow will never return to Ukraine the land corridor connecting Crimea-Kherson-Mariupol-Donbass-Russia. It is a matter of the highest Russian national security.
The accession of the Luhansk People's Republic to the Russian Federation will provide an opportunity to preserve this region and any subsequent attack on Luhansk will be considered an attack on Russia.
Watch videos from the battles in Mariupol